Mykonos town was by far our favorite part of Mykonos. There are no cars allowed so it's all walkable – which is nice because the rest of the island is not that way. It's like a maze filled with the colors blue and white – you could easily get lost in there. We went there almost every day even if it was just to grab a bite to eat.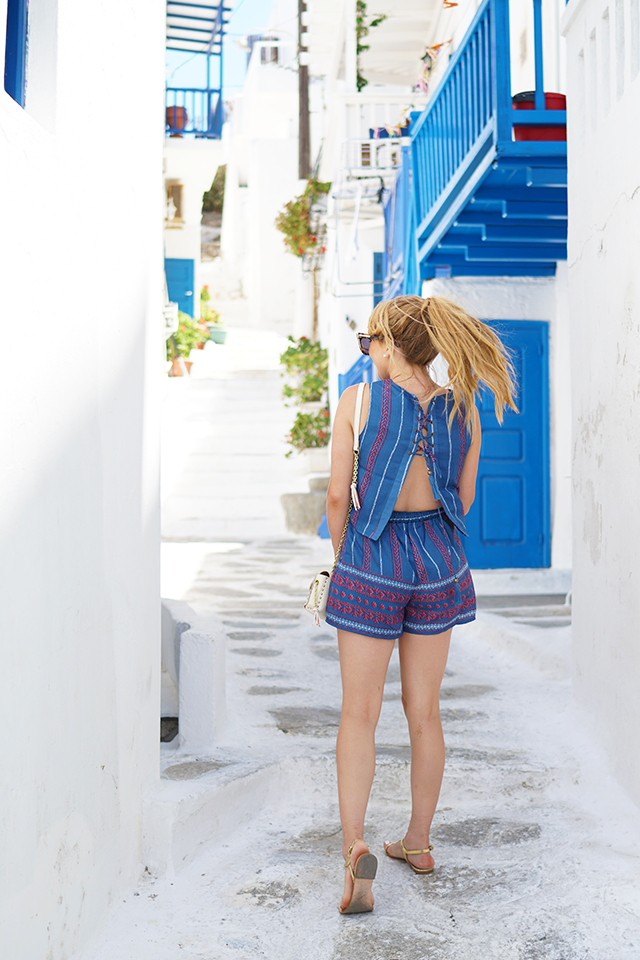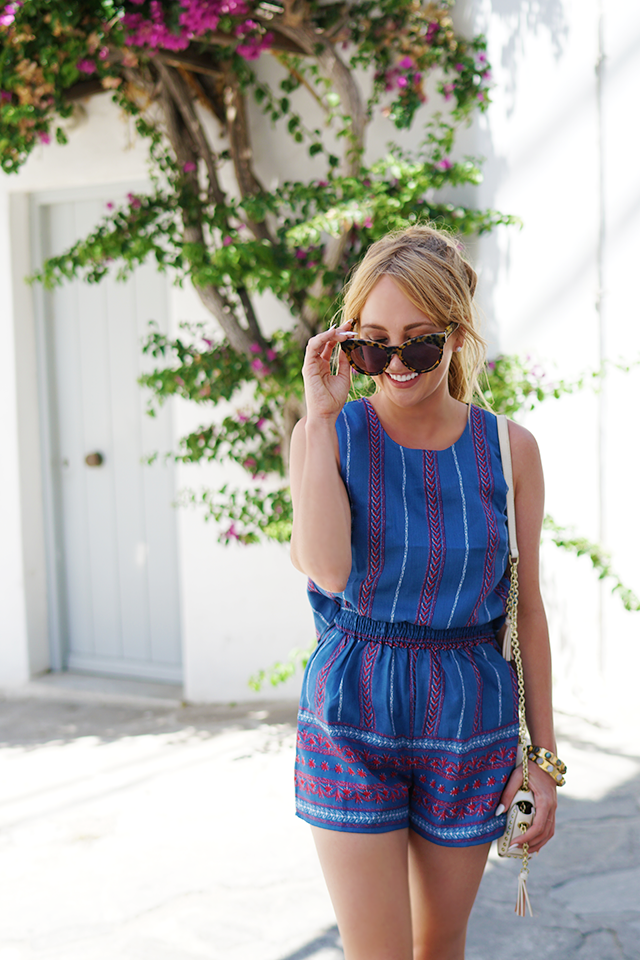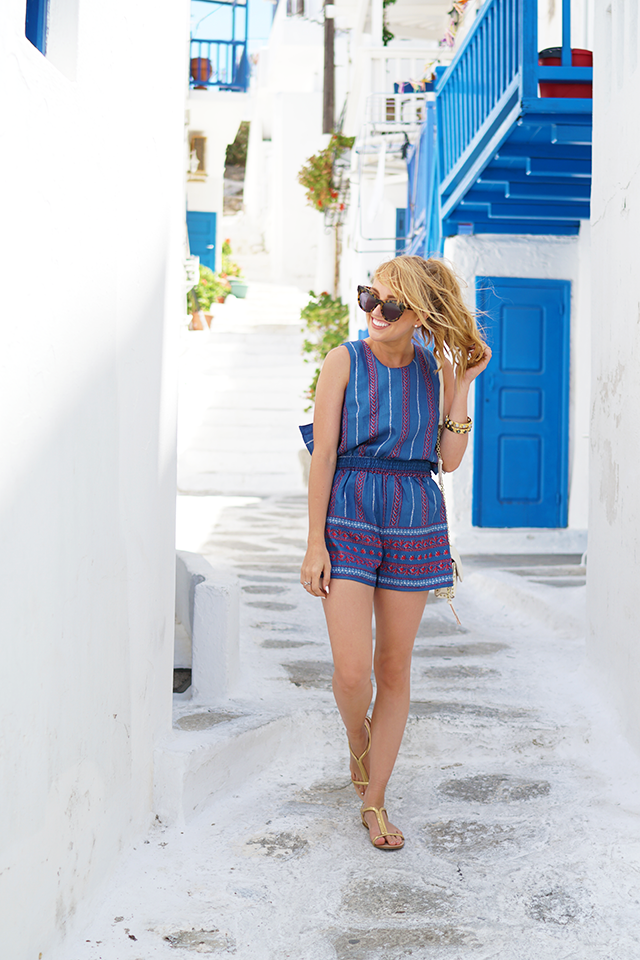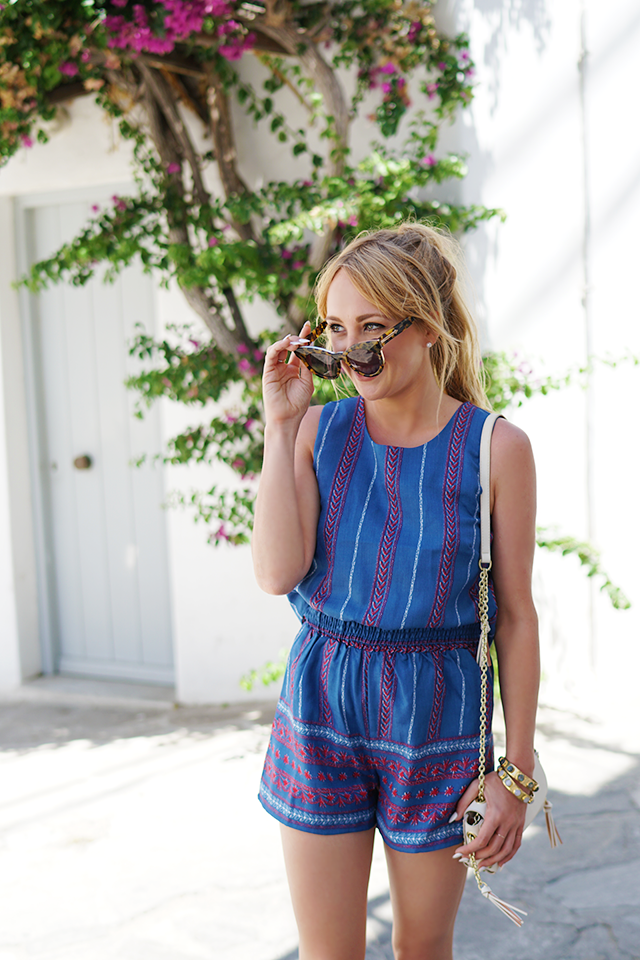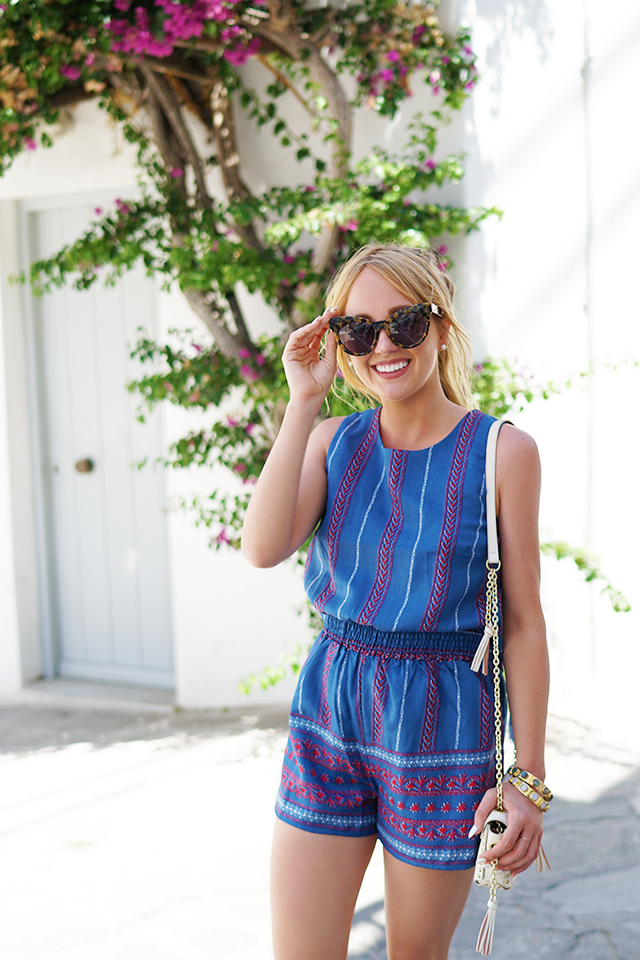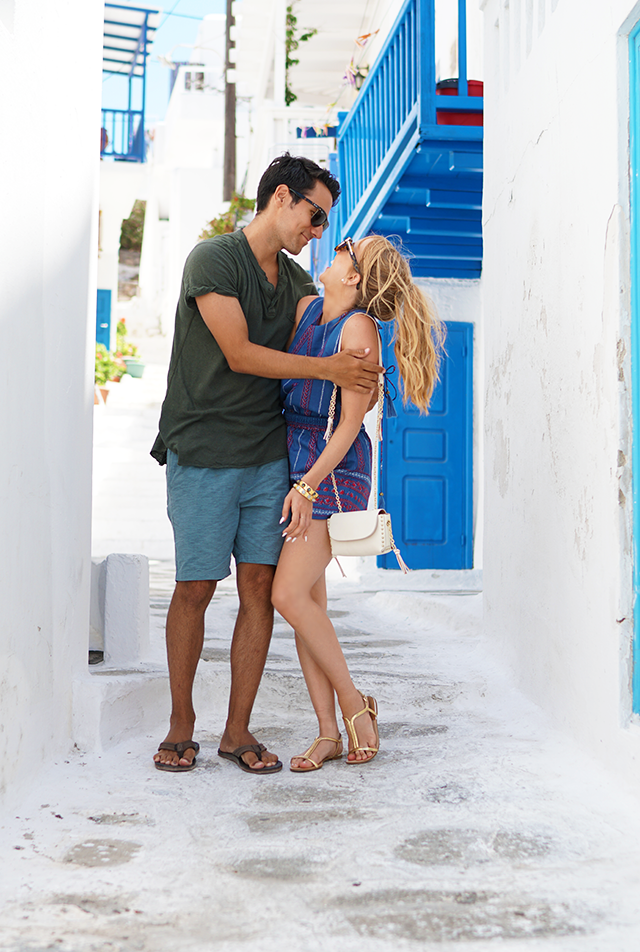 I mentioned in
this post
that I found rompers to be the easiest thing to wear out there due to it being so windy. I love this particular romper because it's got an open back that laces up giving it a two-piece look from behind.
I definitely learned to embrace the "messy ponytail" look while we were there because there's just about no sense in doing your hair when it's going to be windswept in minutes!
I had to sneak in the last picture — we were traveling with a group of couples (3 other couples to be exact!) and they were kind enough to hang out while J and I took these photos… what started as a blog photoshoot turned into a couples photoshoot because we ended up taking turns taking photos of each couple in this alley. They actually turned out so cute! While it can be a nuisance carrying around a big camera while traveling – it's worth it to capture moments like these.