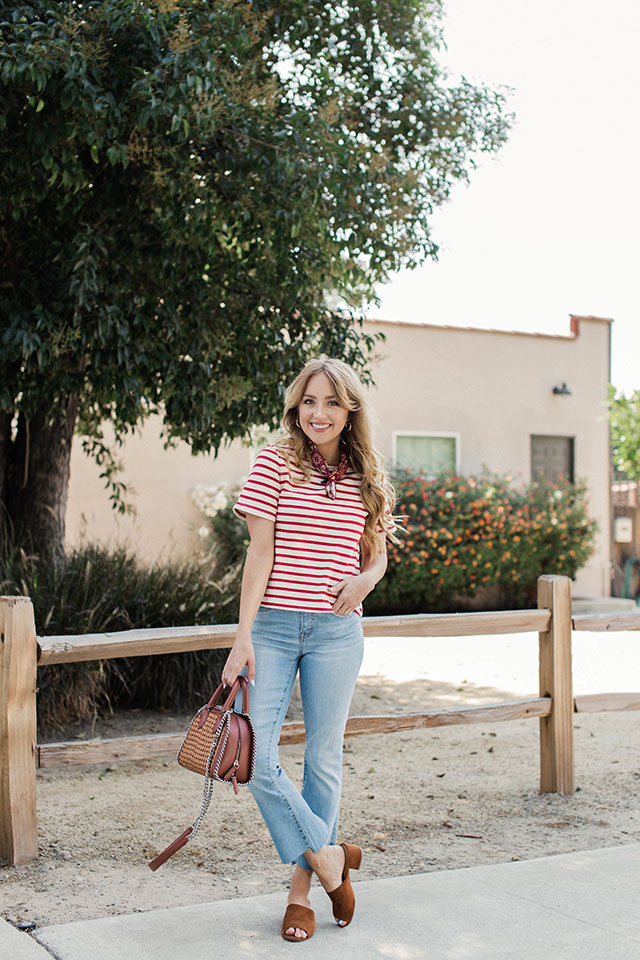 I know this is a bold statement, (considering what I do is share weekly outfits with you all) but I think this has got to be one of my favorite outfits ever. For starters, it's one of the most comfortable outfits of all time — which is an important factor to consider! I'm also a little late to the "cropped flare" jean wagon because I figured my short height would not allow for it to be flattering and I was wrong. These jeans have an unfinished hem so I was able to hack off a couple of inches off the bottom, so they hit me at that perfect slightly-above-the-ankle height.
My tee is from Amour Vert, and I talked a lot about their company and why I love them so much in this post, but one of my favorite things is that if you buy a tee from them, they plant a tree. I love knowing that my money is going to help better the environment, AND the tees are amazing quality, super soft and you'll want to live in them.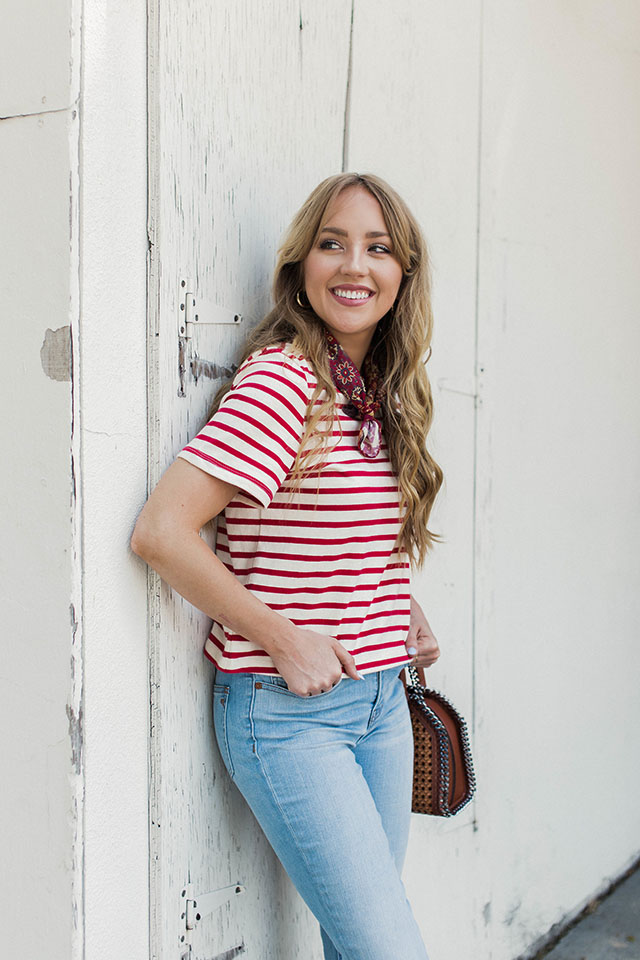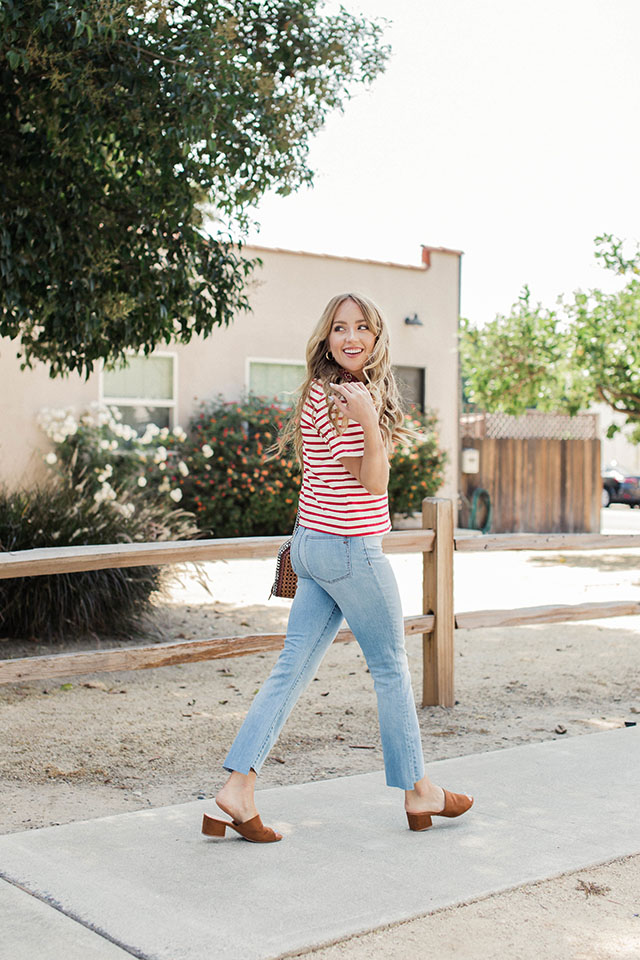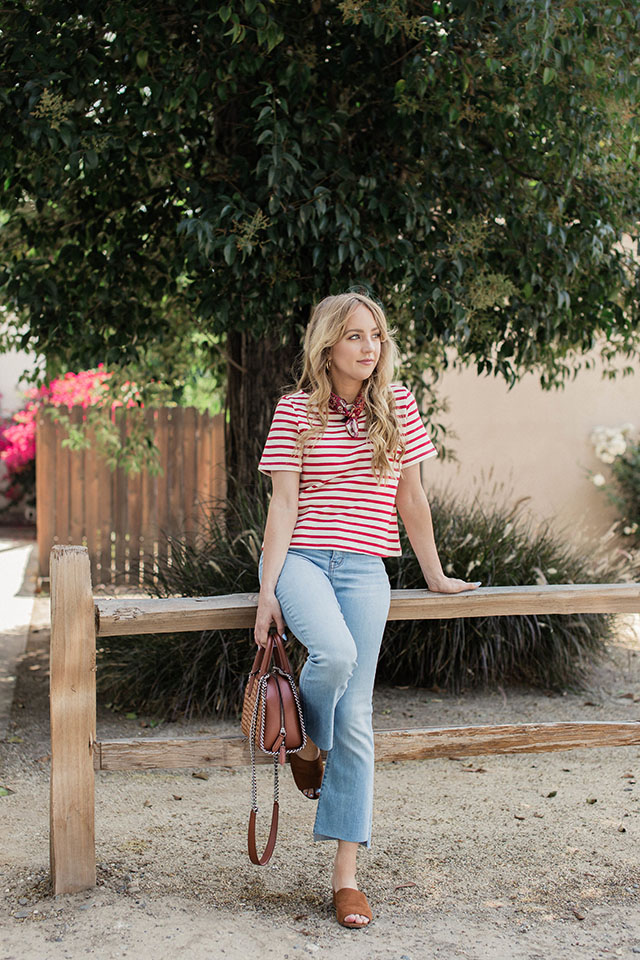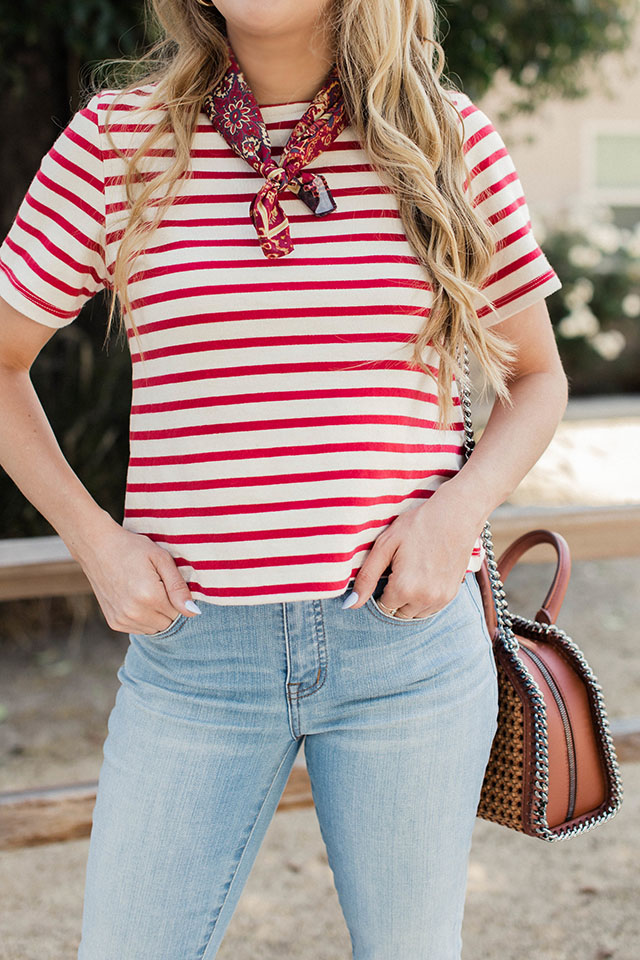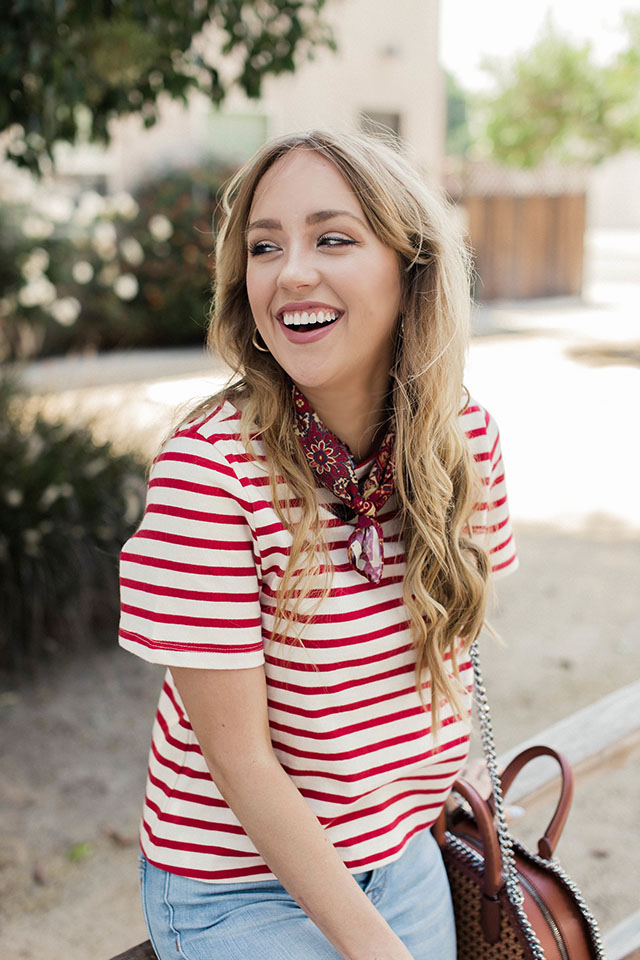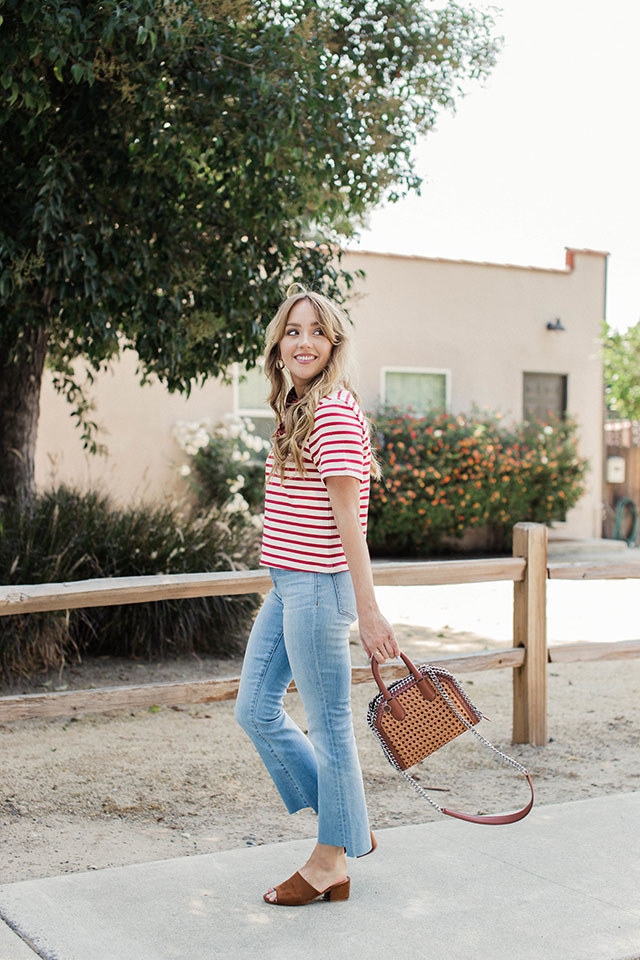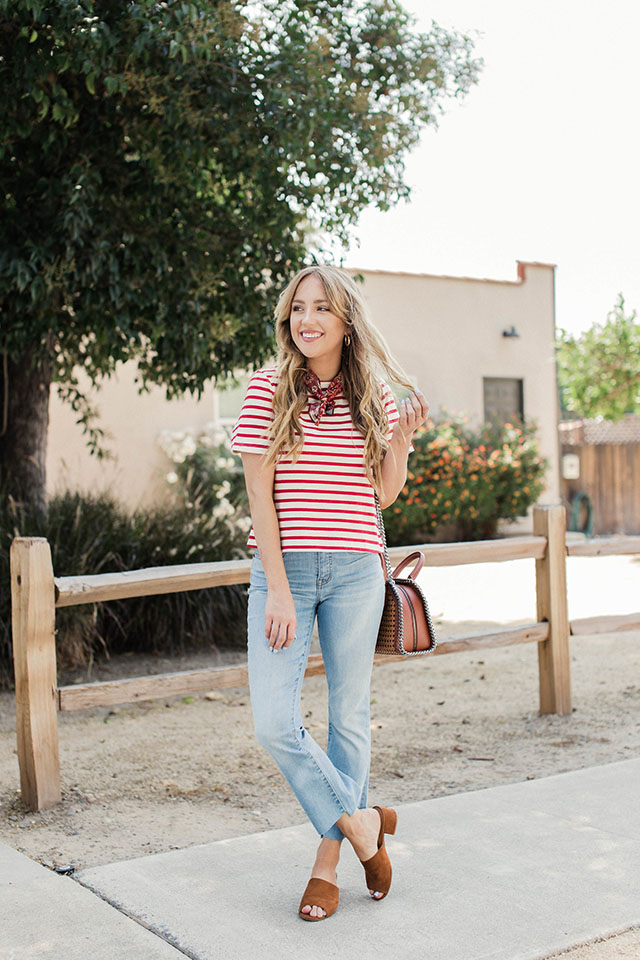 Top: Amour Vert c/o  (buy a tee they plant a tree!)  |  Jeans: Madewell (on MAJOR sale) (also sold here but not on sale)  |  Bag: Stella McCartney (same style, different shape)  |  Shoes: Amazon  |  Scarf: Urban Outfitters (similar here, here, and here)  |  Hoop Earrings: Urban Outfitters

The 70's vibes I was getting from these jeans and top together allowed me to have a ton of fun with accessorizing. I added a necktie scarf in a subtle print which works really well with the stripes for a few reasons; 1. small print size compared to the larger striped print and 2. the red color in the scarf ties in the stripes. Those are usually the two things I look at when print mixing anything (even pillows for design purposes!)
I'm also in pure heaven that gold hoops are in style now because anyone who has known me for awhile, knows that I have been wearing gold hoops since they were not cool. (Like really, it wasn't cool so I'm not trying to say I was ahead of the trends or anything). Let's just say I hope this trend sticks around forever.
I hope you are all having a wonderful week, and thanks for stopping by!
Shop The Post:
Photos: Gabi Wells
Save