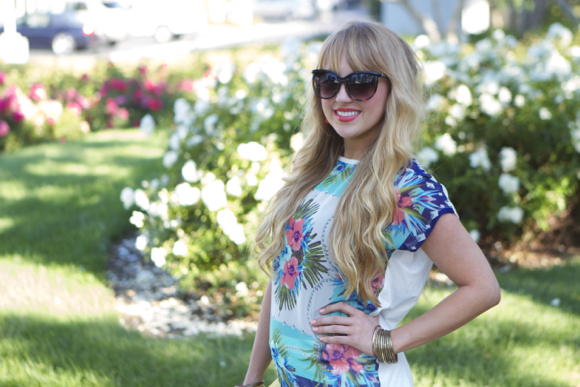 I don't know about you guys, but this summer seems to be going by so fast for me! In my tropical shirt and lace shorts, I am desperately trying to hold on to these last days of summer bliss. Don't get me wrong, I love some fall fashion, but I need to wear my favorite summer pieces before fall comes! I love this outfit because it's so comfy but easily transitions from day to night.
I've been on the hunt for the perfect nude heeled sandals and these from Sole Society took the cake. I love that they are closer to an actual nude color and not that weird blush color that a lot of brands call "nude".
Are you guys clinging on to summer like me, or ready for fall?
P.S. Happy 26th anniversary to my loving parents! (Hi Mom!)