Tis the season' for holiday parties! I love a good excuse to get dressed up, so you know I've been scoping out the cutest holiday dresses around. My friend recently bought something from Lily Lulu online boutique and she looks amazing in it! It inspired me to get dressed up too! First dress is one I own, this little white dress that reminds me of being in a winter wonderland! It's also very clearly engagement season according to my Facebook and instagram feeds – which means this is the perfect dress for any upcoming engagement/wedding events!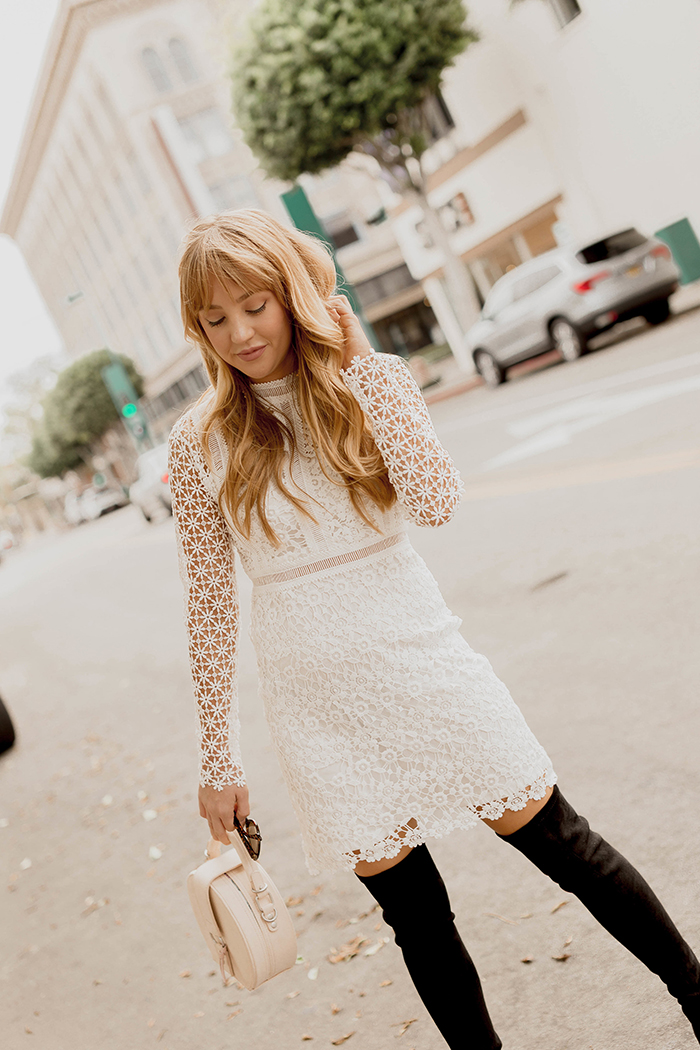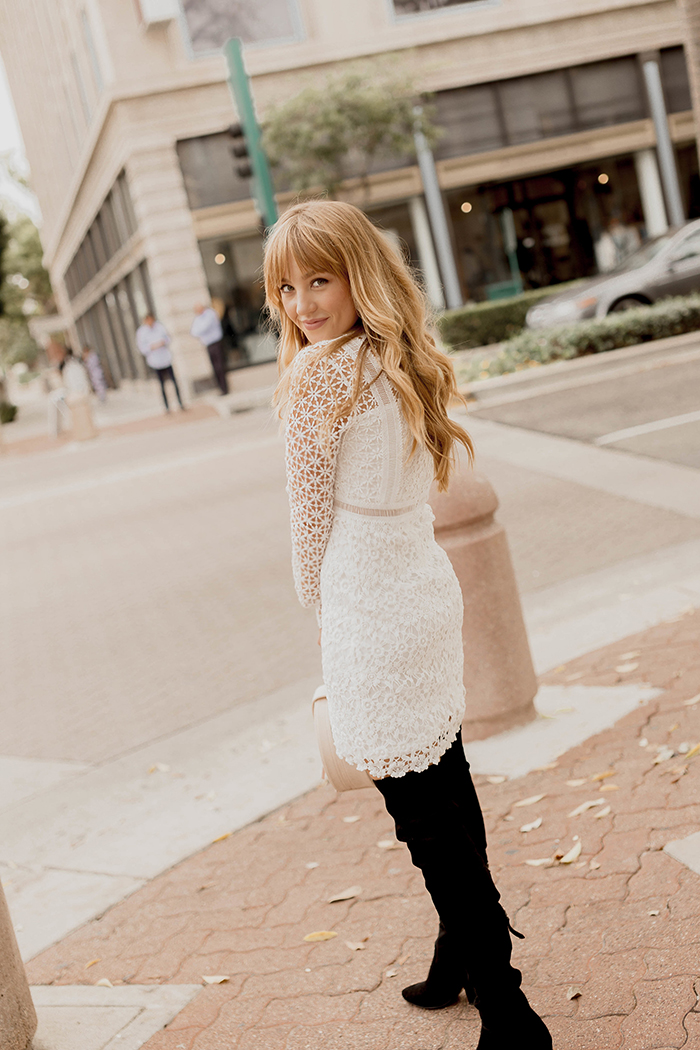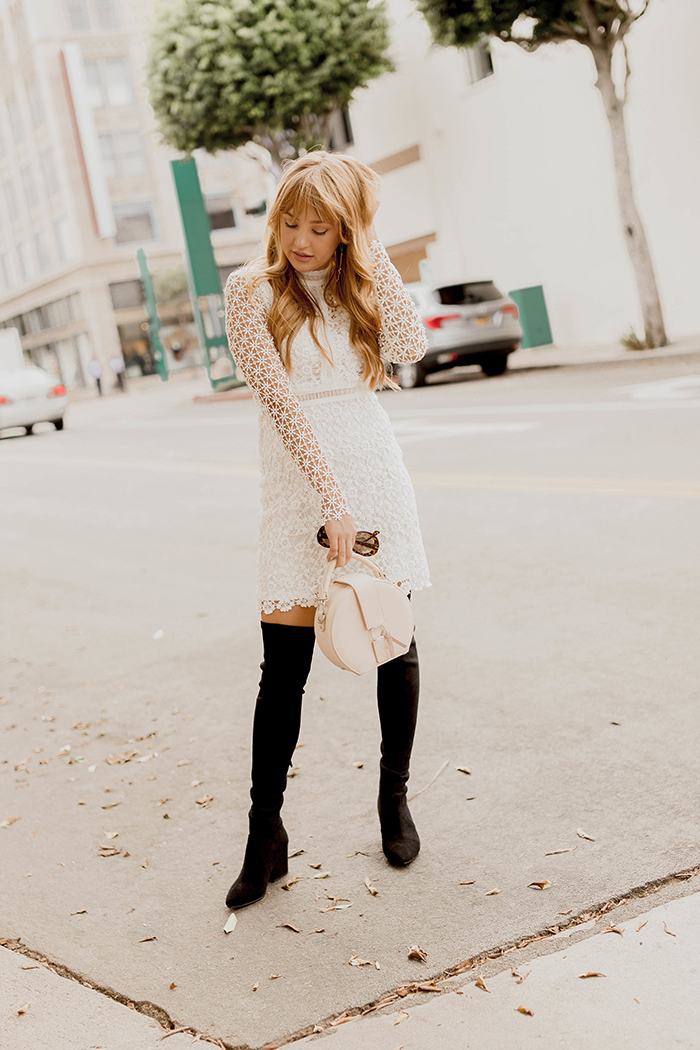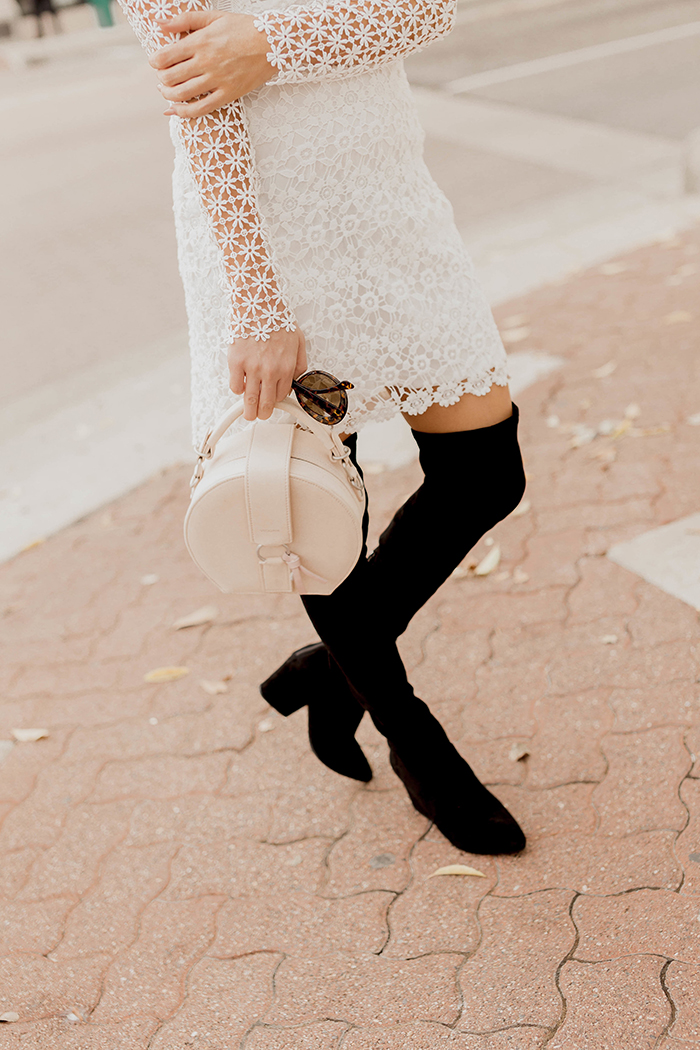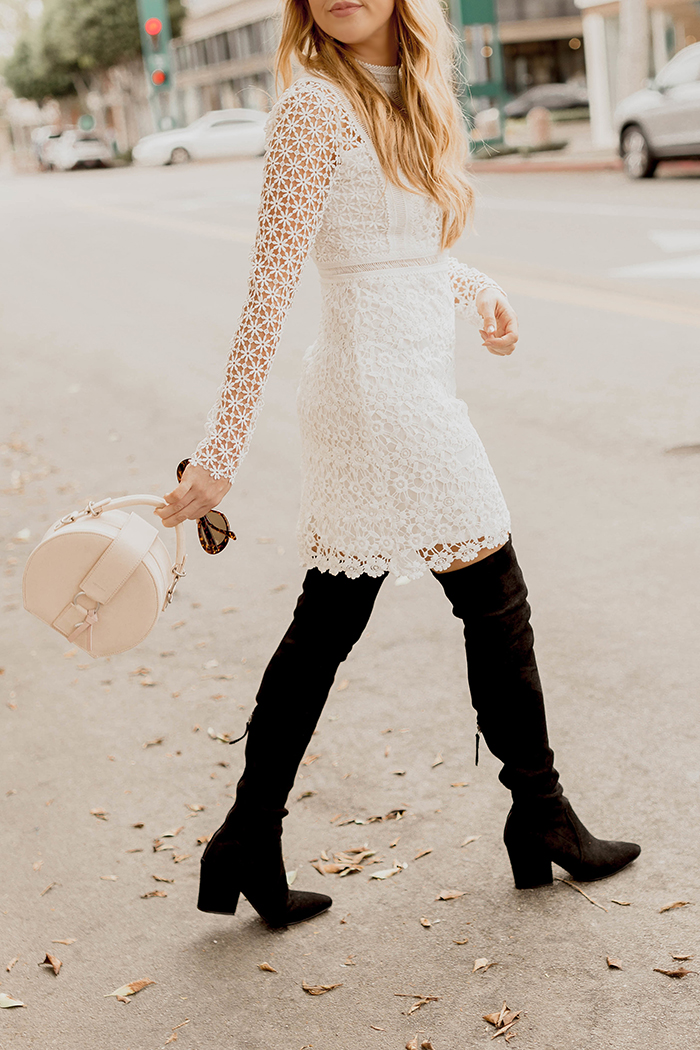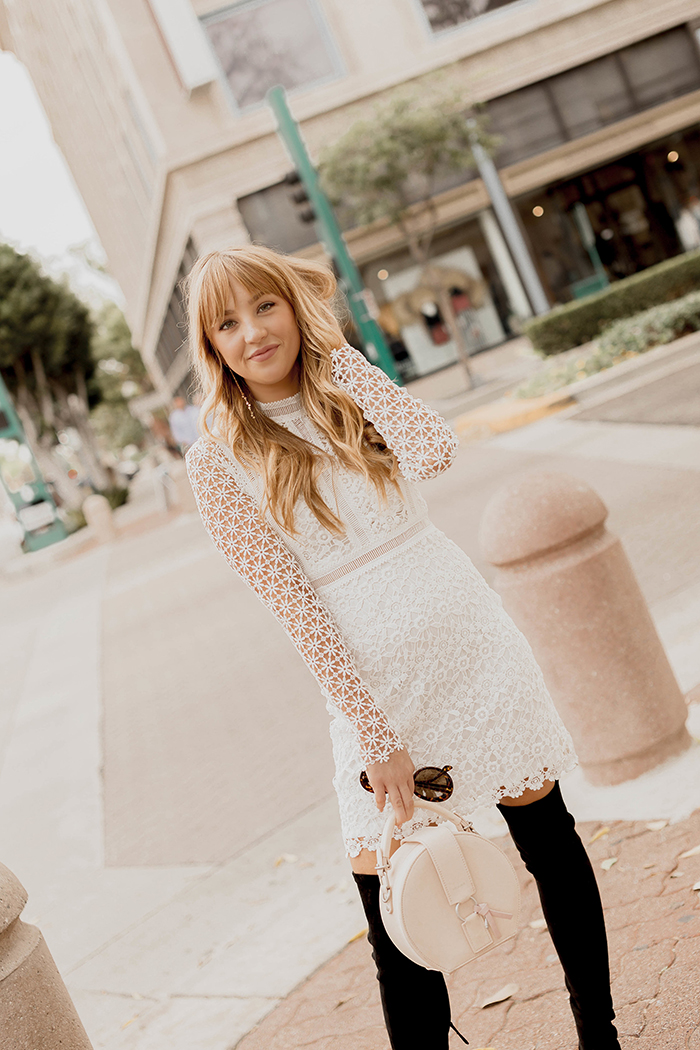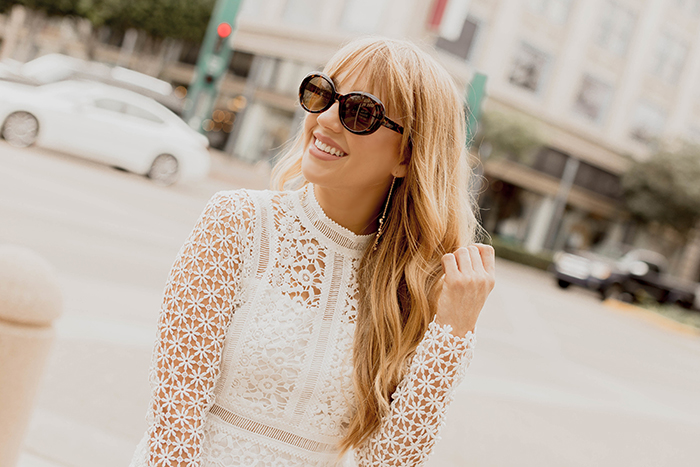 Dress: Chicwish c/o | Boots: similar here | Bag: Veggani c/o | Sunglasses: ZeroUV c/o | Earrings: Criscara c/o
I love anything with lace or crochet detailing, along with velvet. I think texture brings so much to an outfit. While I love sequins, I find I usually only get one or two wears out of a sequin dress as opposed to something more versatile, so I don't typically gravitate towards sequined dresses. That said, I've linked one below I think is great because it's a bit more understated than your standard sequined piece.
You really can't go wrong with a black dress that has some added flair to it — as it's something you can have for years to come.
Best of Holiday Dresses
We usually celebrate New Year's Eve with friends, so I'll definitely be picking up a dress for that, and we have an annual Christmas party with friends, but other than that we keep the holidays pretty casual. I typically take advantage of the fact that I can be comfy and cozy for a few days and try to cram in as much Netflix as I can.
Do you have any upcoming events you'll need to be fancy for? I'd love to hear about them below!
Photos: Gabi Wells