Let's talk bags. I am an accessories junkie. I love handbags, shoes, sunglasses, jewelry. I love having options when I'm getting ready, and find that even if you wear the same outfit multiple times, something as simple as switching up the shoes or bag can really change things up.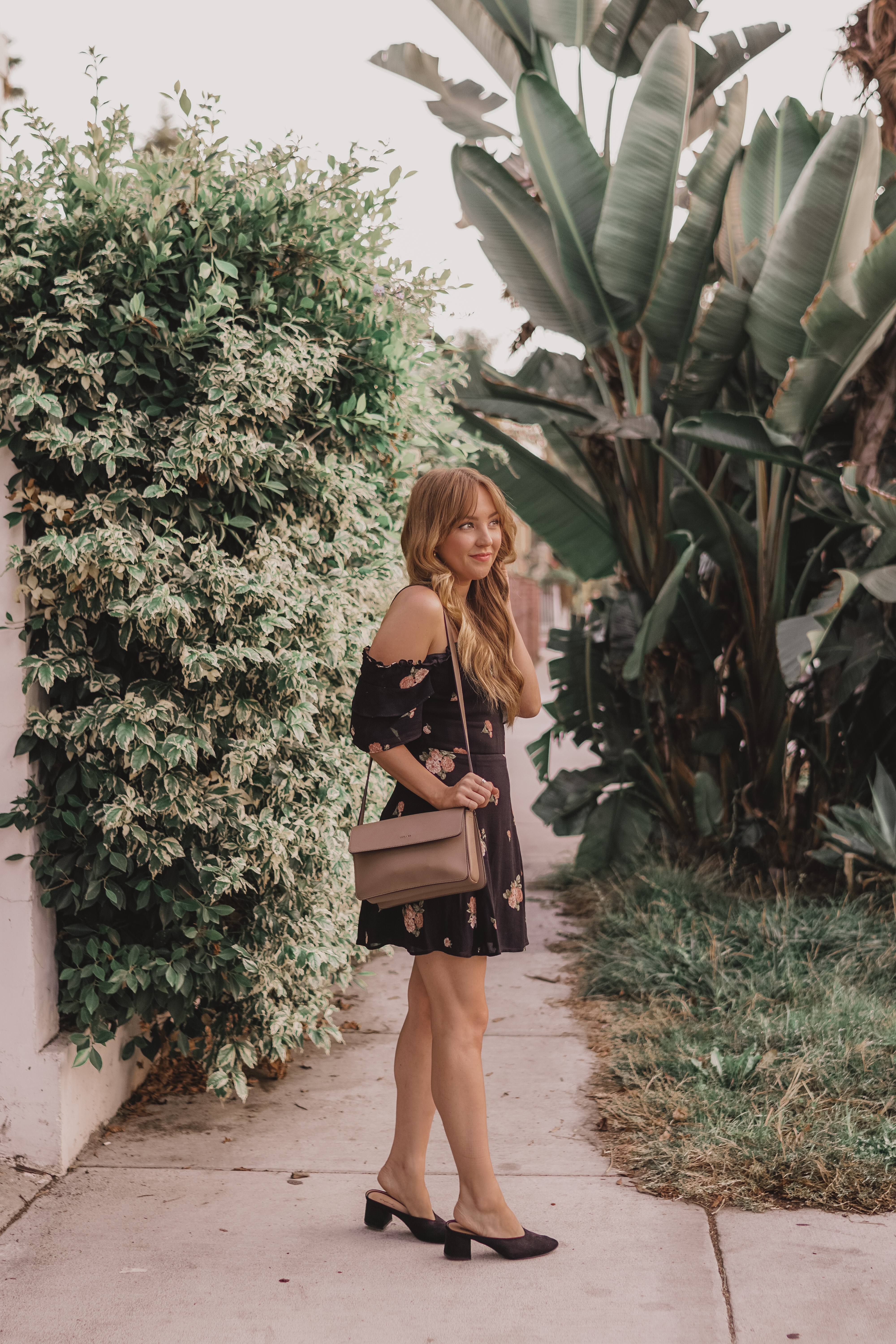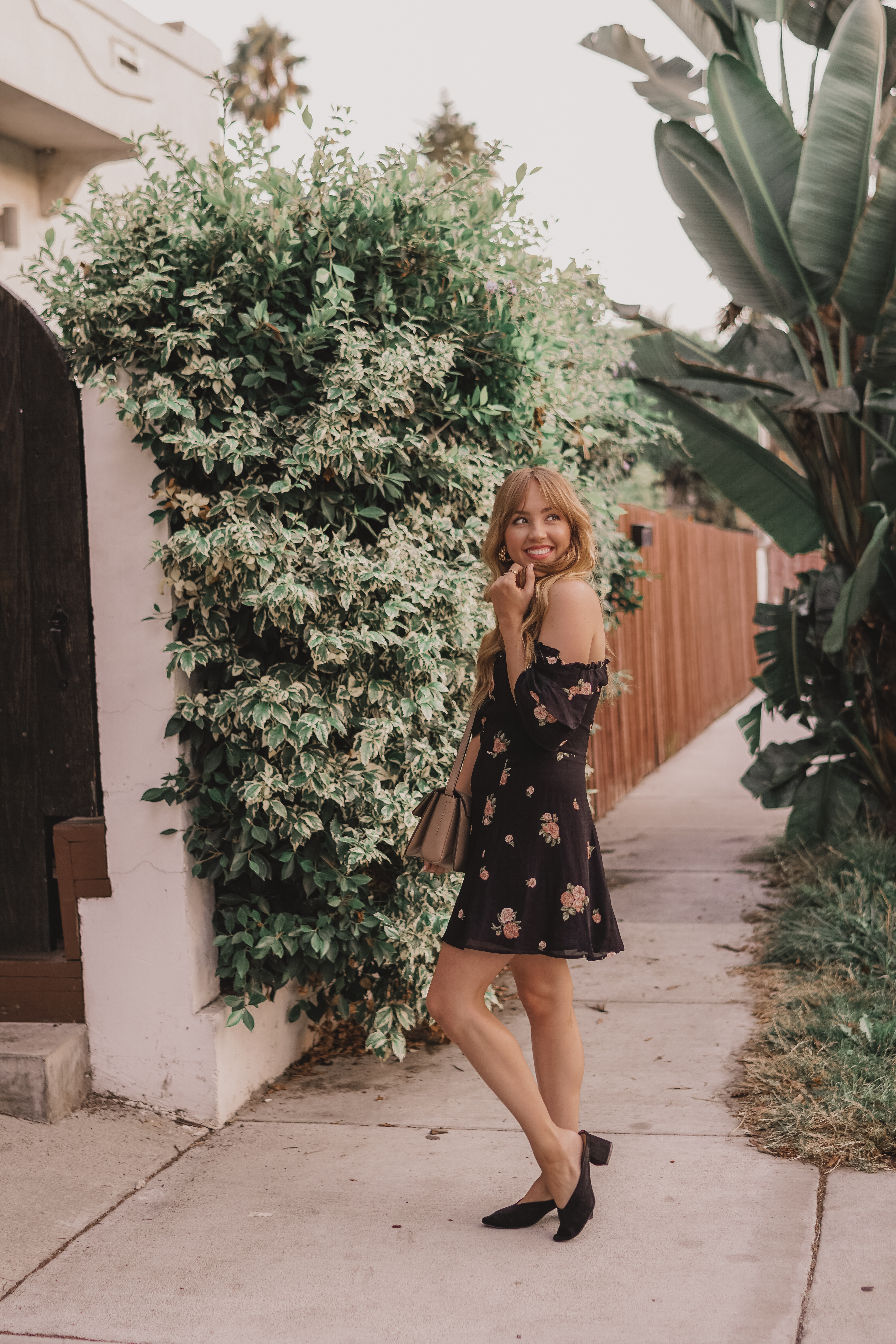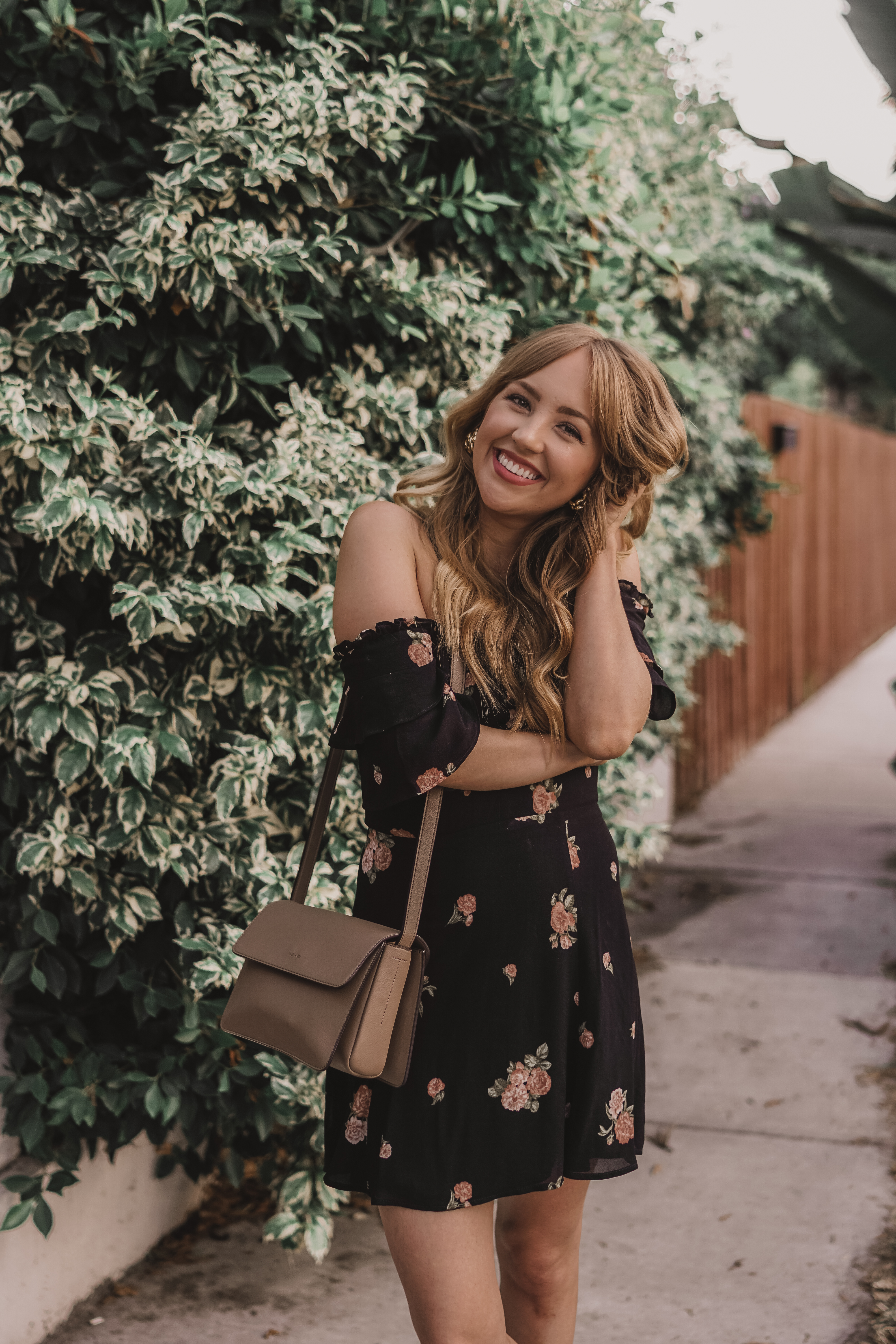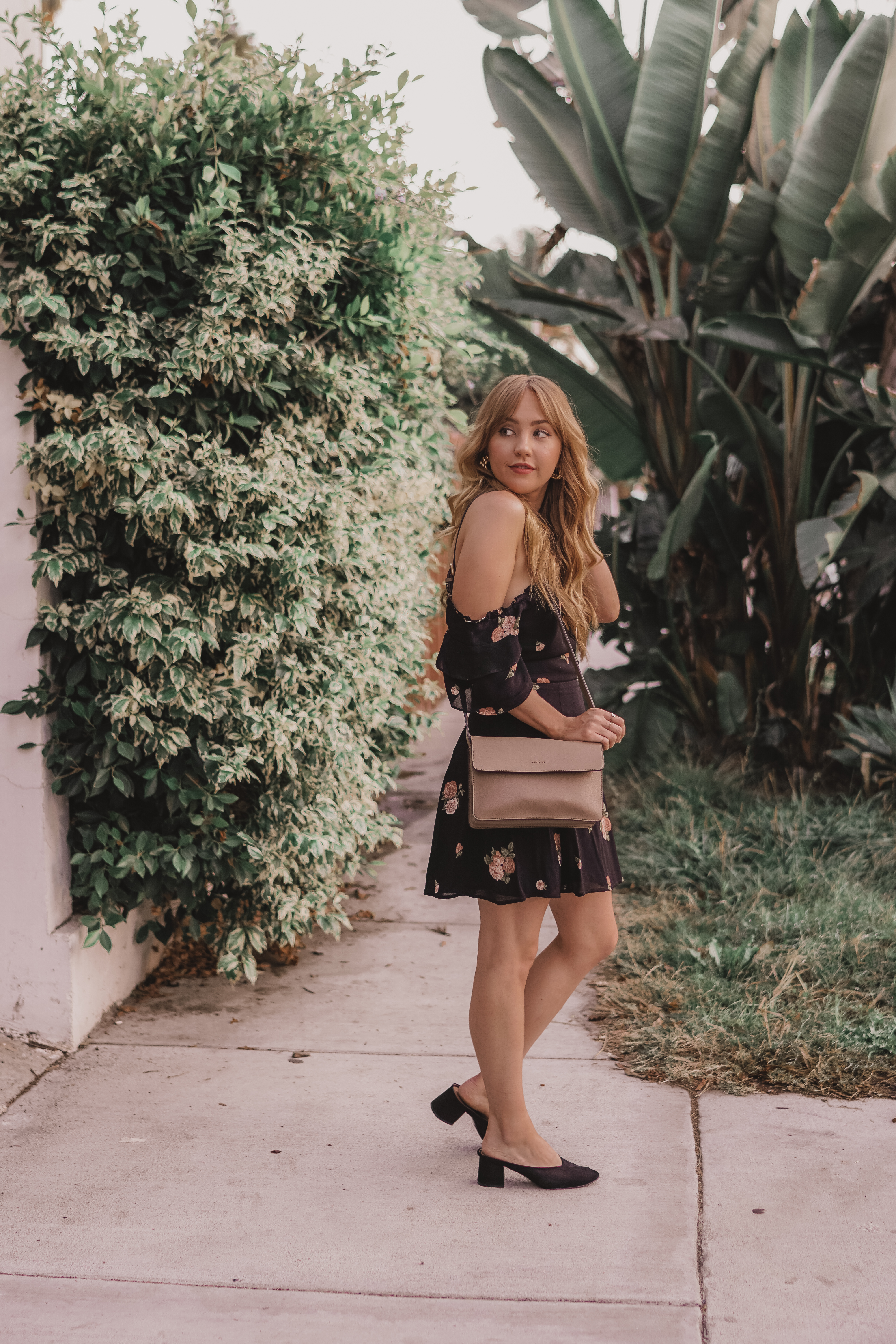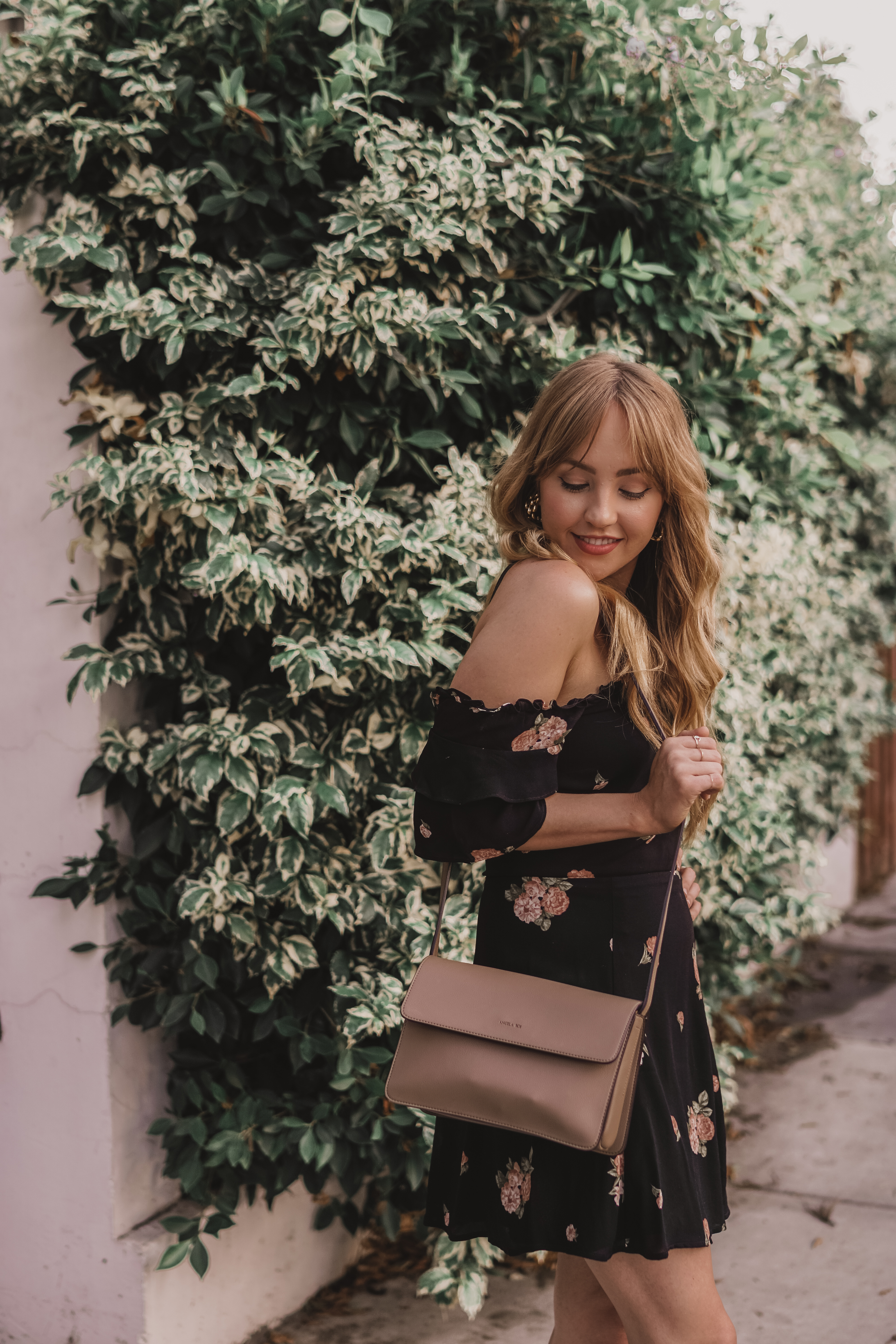 Dress: Reformation (currently sold out, love this and this) |  Bag: Angela Roi  |  Shoes: Qupid  |  Earrings: Vintage Givenchy
Angela Roi is one of my favorite designers for vegan handbags. I'm lucky enough to own three styles (the Grace crossbody, the Eloise Satchel and now the Hamilton crossbody) and I can almost always be seen wearing at least one of them.
I love the Hamilton crossbody because it has three separate pockets, allowing you to organize your purse so things don't become a huge mess. It also fits WAY more stuff than you'd think for the size. I picked the Mud Beige color even though I would normally get the brown and I'm SO glad I did because it's so neutral that it really goes with everything. Someones you just want your bag to enhance the outfit, not determine it… and this bag does just that.
When I first decided to eliminate leather products from my wardrobe, I was worried about the quality of bags I'd have to carry. When you think of faux-leather, you typically think of the fast-fashion type of faux leather that is terrible quality and only lasts about a season. That is not the case here. These bags are impeccably made and dare I say, better quality than many of my previously leather bags? (The best part is you don't have to worry as much about getting them wet or staining — leather is super high maintenance!)
Vegan or not, an Angela Roi bag is a must.