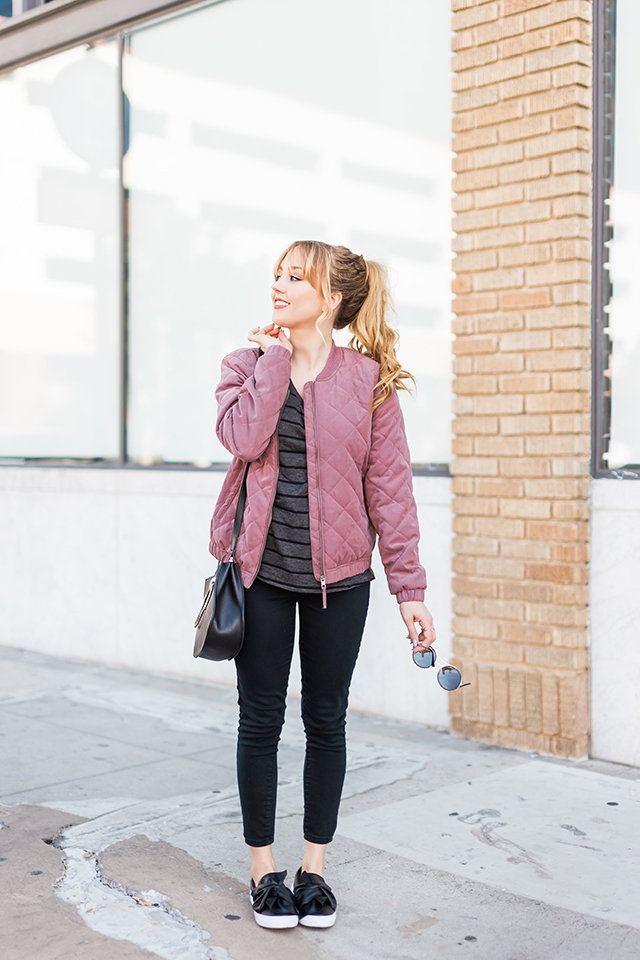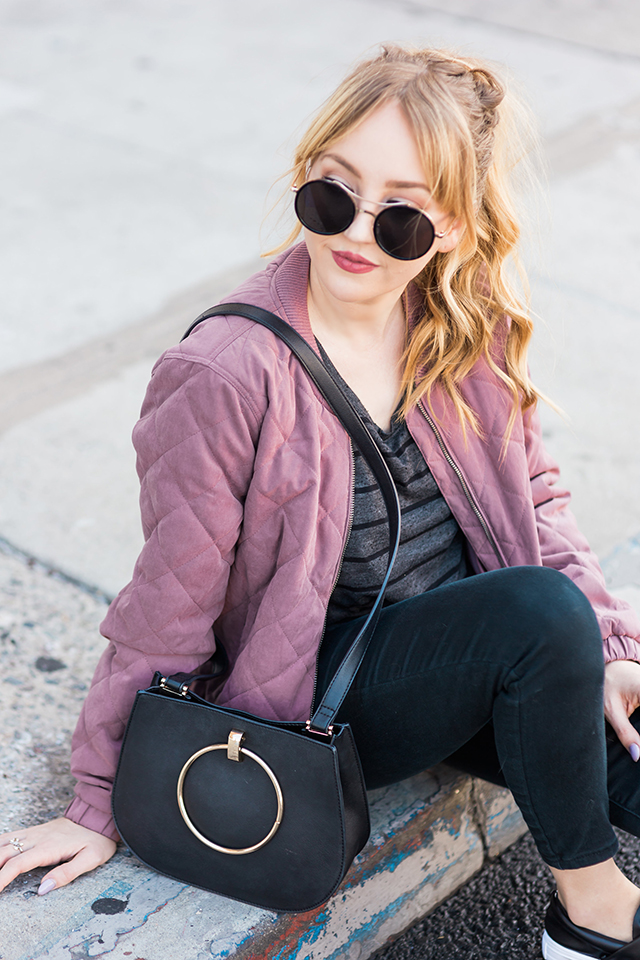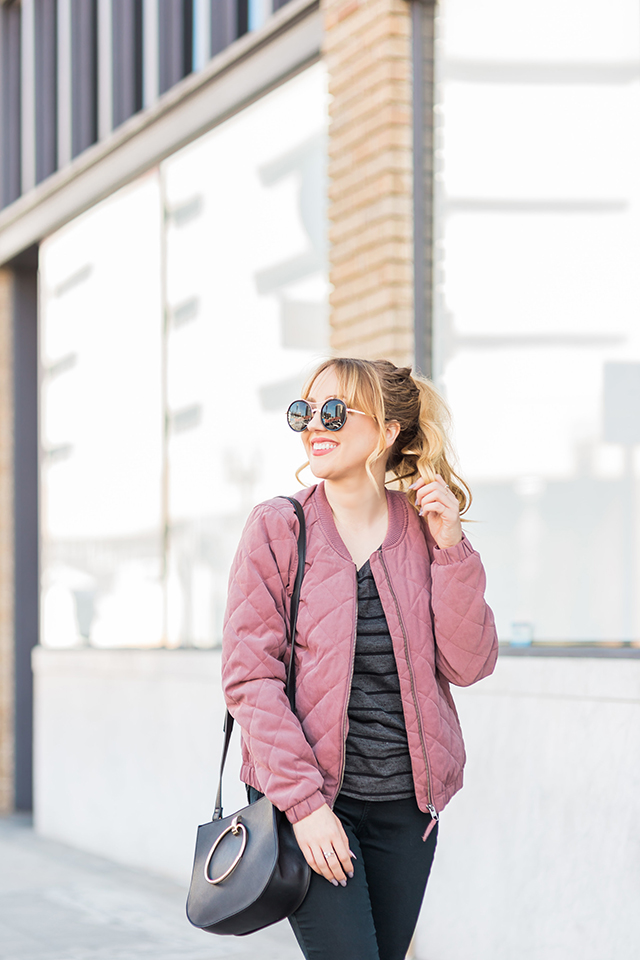 Bomber: ASOS (sold out – love this)  |  Tee: ASOS  |  Jeans: ASOS  |  Shoes: ZooShoo c/o  |  Bag: Forever21 (love this similar bag – just ordered it)  |   Sunglasses: Forever21 (love these)
Before I was self-employed, I rarely ever wore jeans. Even on the weekends I would wear a skirt or dress over jeans every time. Now that I'm not in a strict dress-code office every day, a lot of times my outfit is some variation of the above look. I find that I can be really productive if I'm in a more comfortable outfit.
You guys already know my love for the bomber jacket, and when I saw this pretty dusty rose quilted version, I had to snag it! I'm so bummed it's sold out, but found some of my favorite similar bombers around the web here:
A bomber jacket really is the perfect addition to any casual outfit. It's like the modern day casual blazer, in my opinion.
I hope you are all having a fantastic week, and thanks for stopping by!
Shop The Post:
Photos: Gabi Wells
Save