Before going vegan I thought non-leather bags meant poor quality or that they wouldn't last as long. Now that I've done a lot of research, (and shopping) I've come to learn that just because it's leather doesn't mean it's good quality! There are poorly made leathers out there, just like there are poorly made non-leather bags out there. I've had some leather bags accidentally get oil on them and they are stained for life… whereas I've gotten oil on some of my vegan bags and they wipe right off. It really all depends.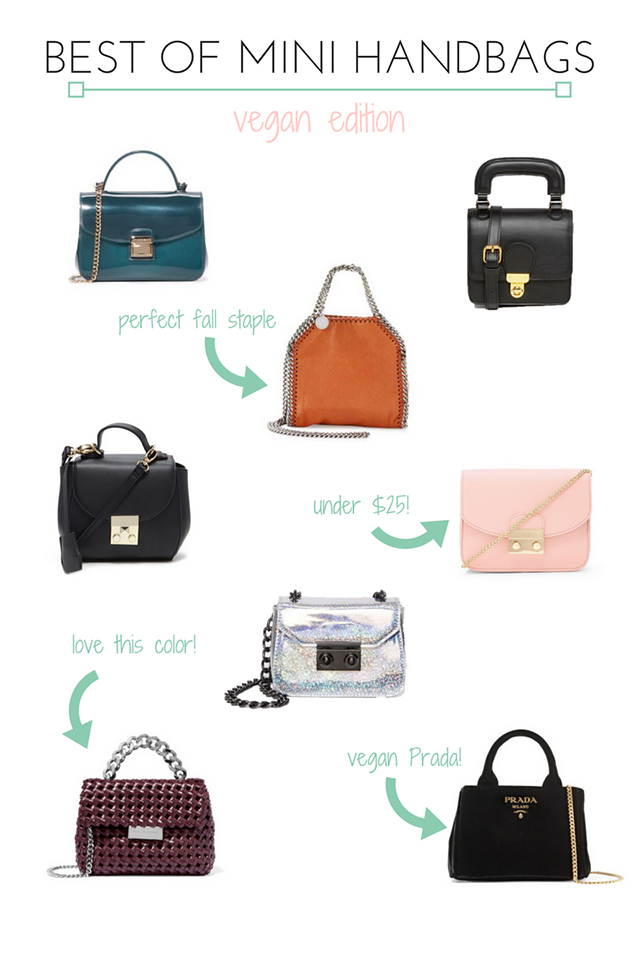 What I do want you all to know (if you don't already) is that there are so many high-quality, fashionable vegan bags out there, you just have to do a little searching! Luckily, I've already taken care of that part for you.
I've been mildly obsessed with the "mini bag" trend for quite some time now. They are so dainty, and perfect for day to night transition. They also keep me from packing my purse full with "all the things" – something I'm so guilty of!
Here are some of my favorites, all prices, all materials, all colors. (But I'm definitely in a "fall mode", and I can tell by my choices!
Shop The Post: