Sometimes, you just gotta throw on a pair of heels and have a night on the town.  Why heels, you might ask? When I worked in the corporate world I wore heels every day. I think they really added a professional element to any outfit, but more importantly, they made me feel confident. That's something I think I've forgotten about now that my daily wardrobe is a lot more casual.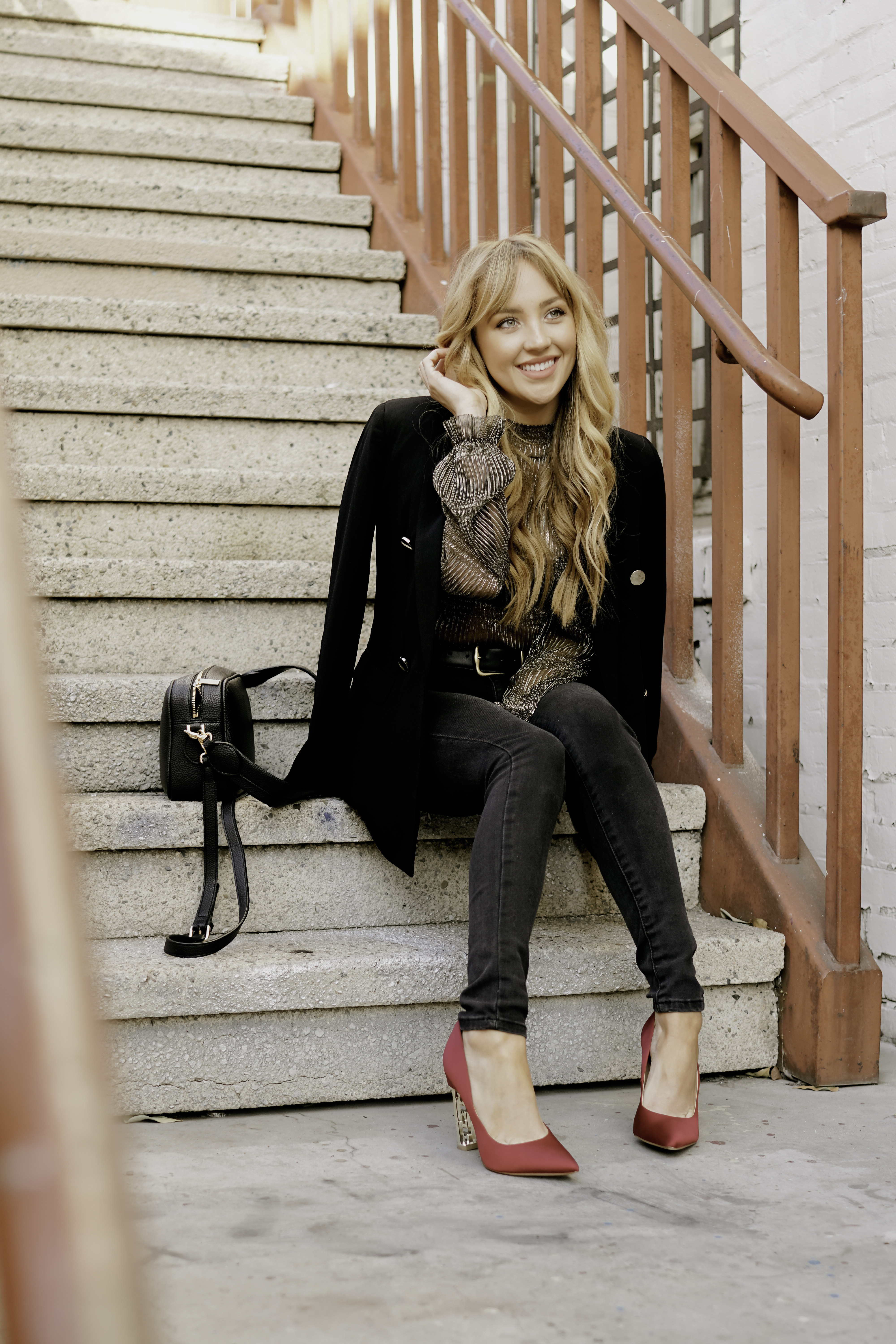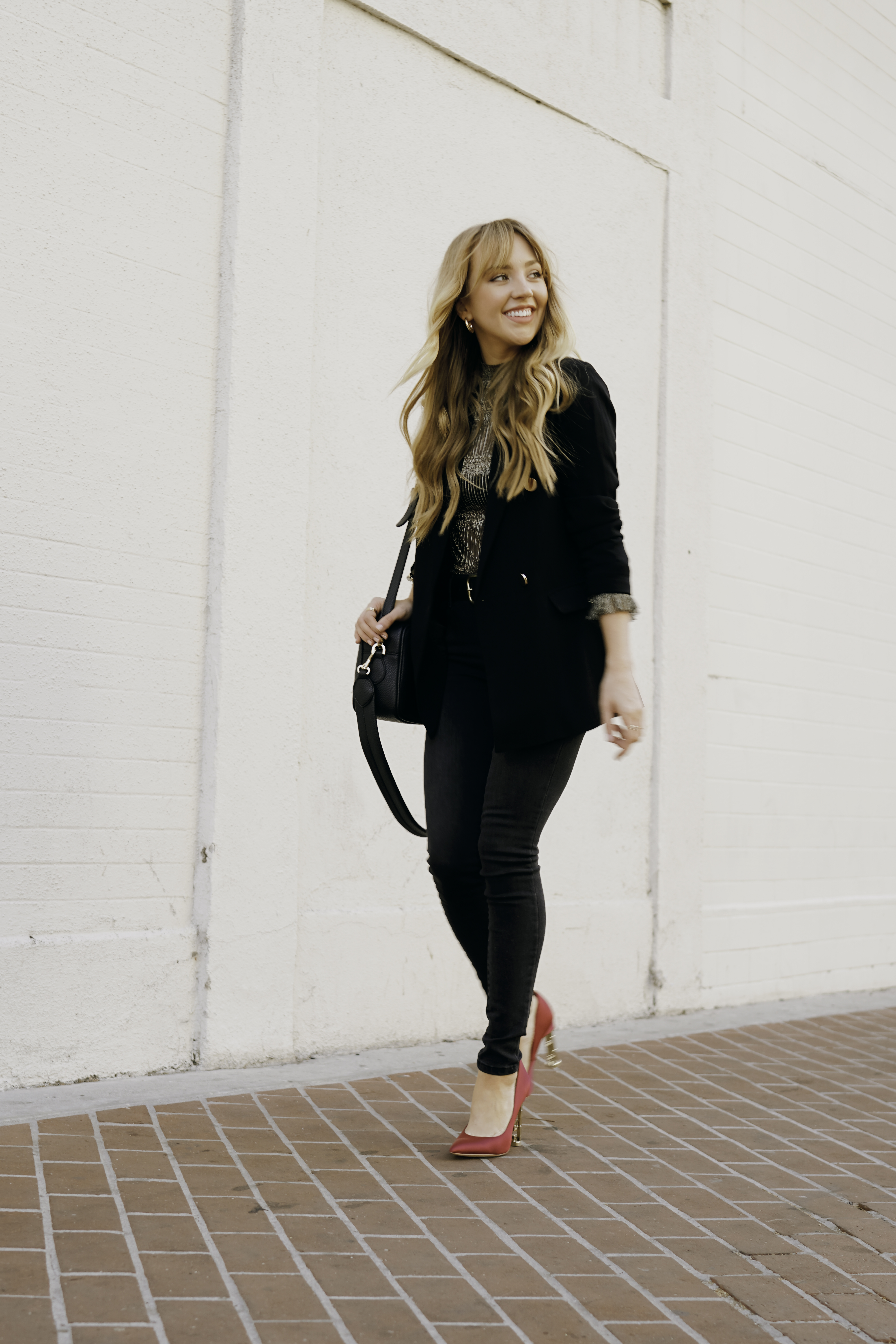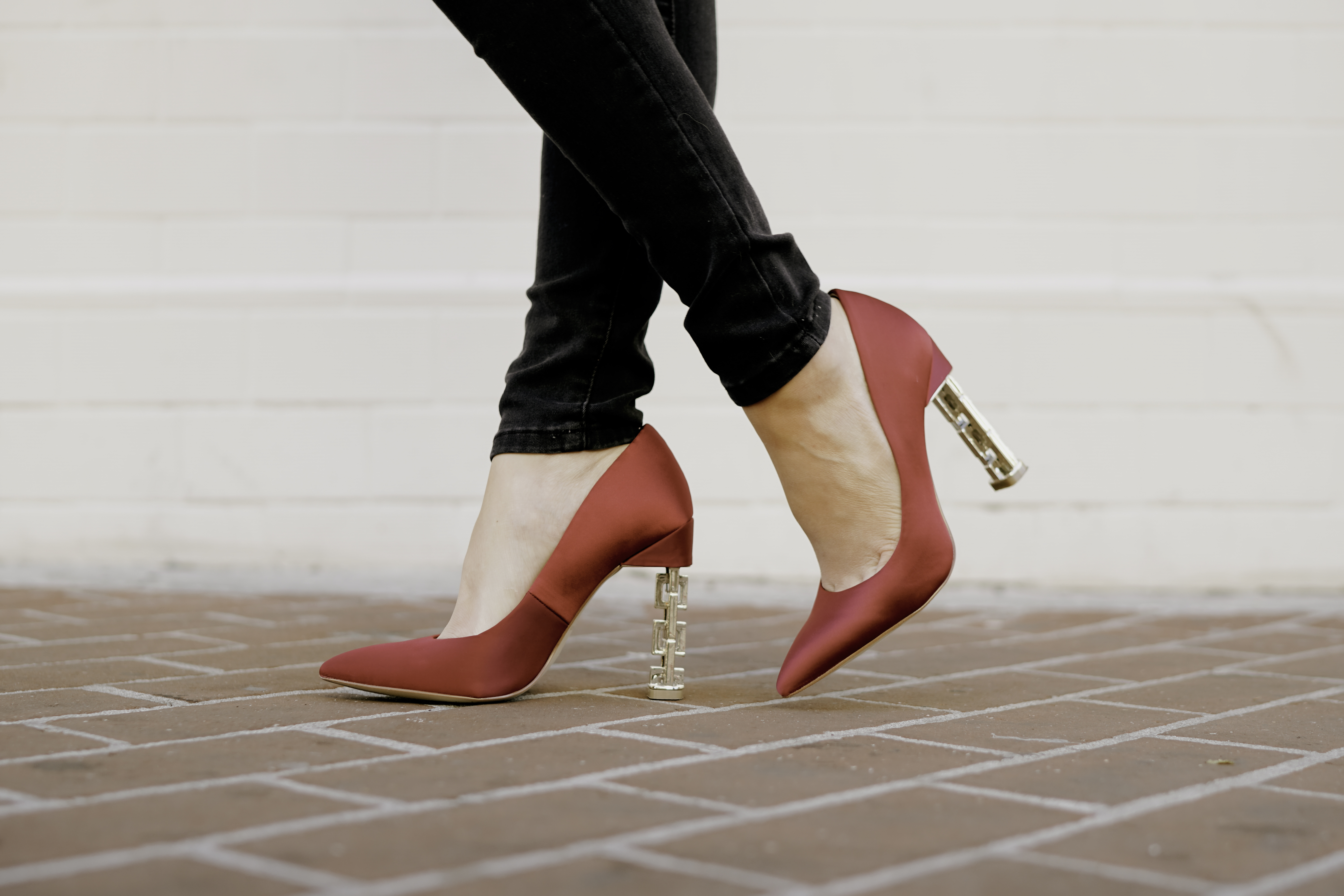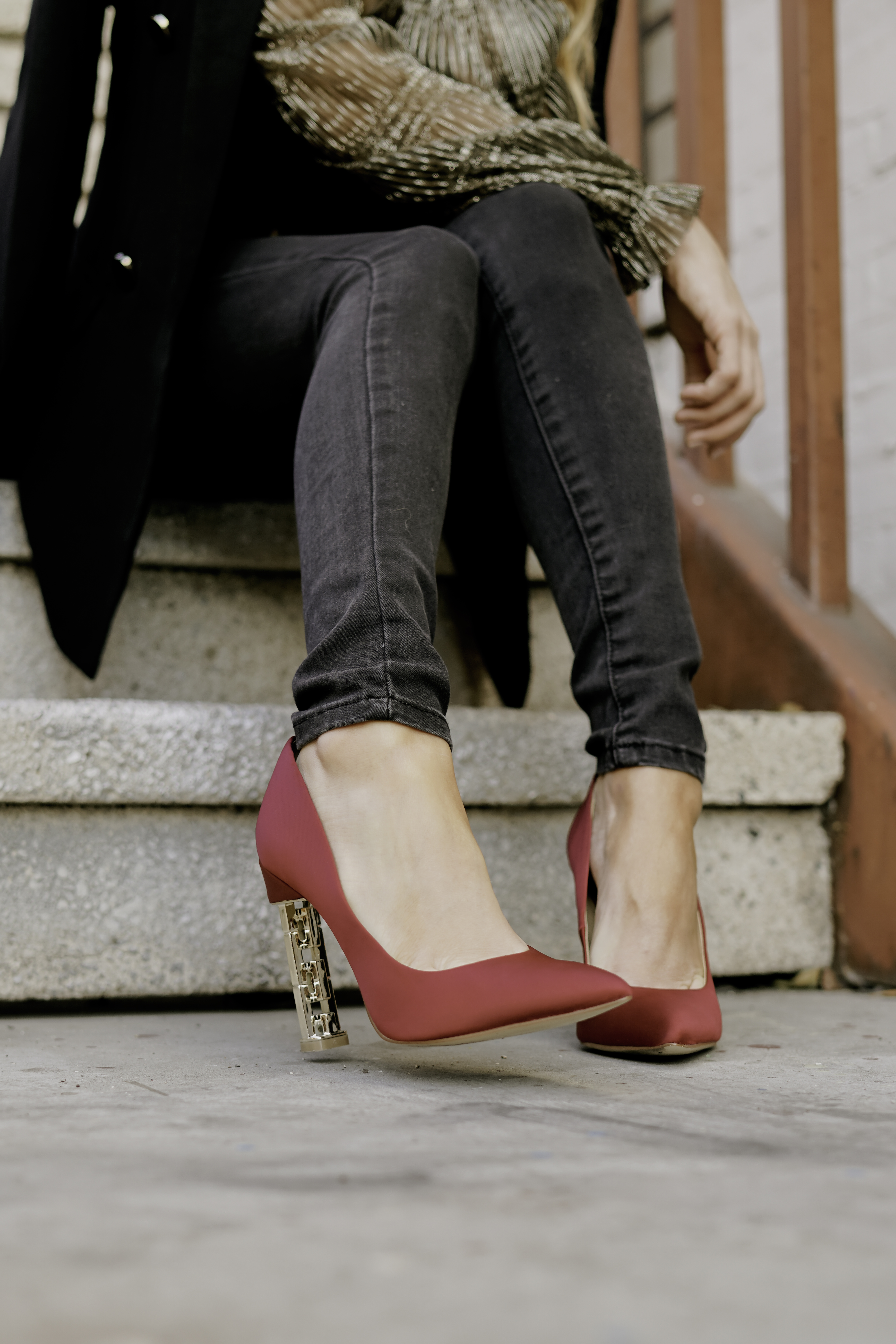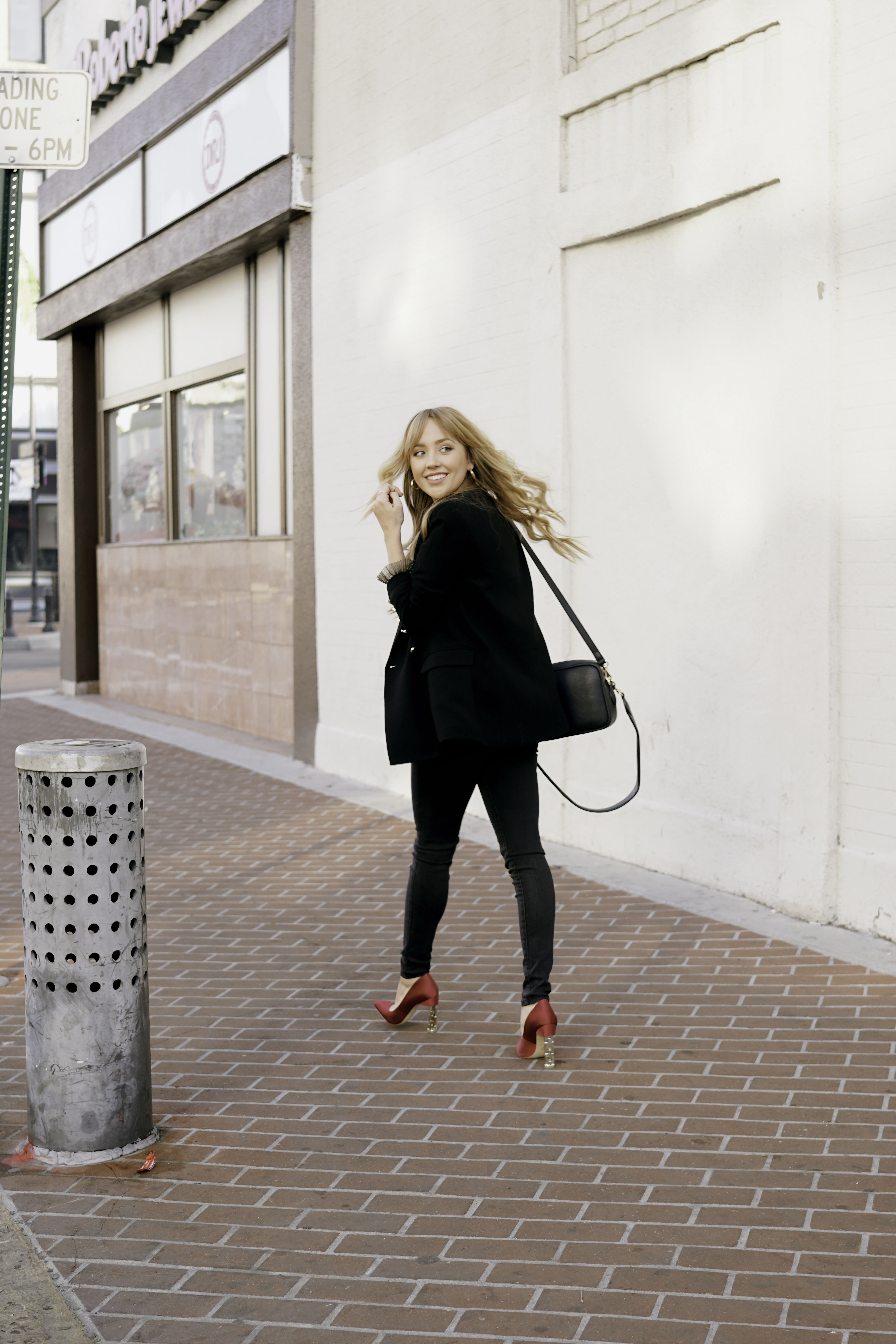 Not that I don't feel confident in my everyday wardrobe, but there is something about the way heels "command attention" that really adds an extra boost. (It might also very well be the fact that I get a few extra inches in height, but who's counting?)
I loved styling this outfit as I aimed to make the shoes the focal point. These heels are bold and classic with just the right amount of modern with the chain link heel. To me, that extra detail almost makes them like artwork.
If you're anything like me and are feeling in a rut with your daily outfits and daily routine, I highly suggest grabbing your closest friends, putting on your favorite pair of heels and planning a fun fancy night. I promise it will be a nice change of pace!
I think many times we forget to treat ourselves, and it's so important. Whether it's a night out with friends, a spa night at home, a facial, or just eating at your favorite fancy restaurant… it's so important to take time to do things we enjoy. A good time to start — this weekend!
Wishing you a wonderful week.
Shop The Post: