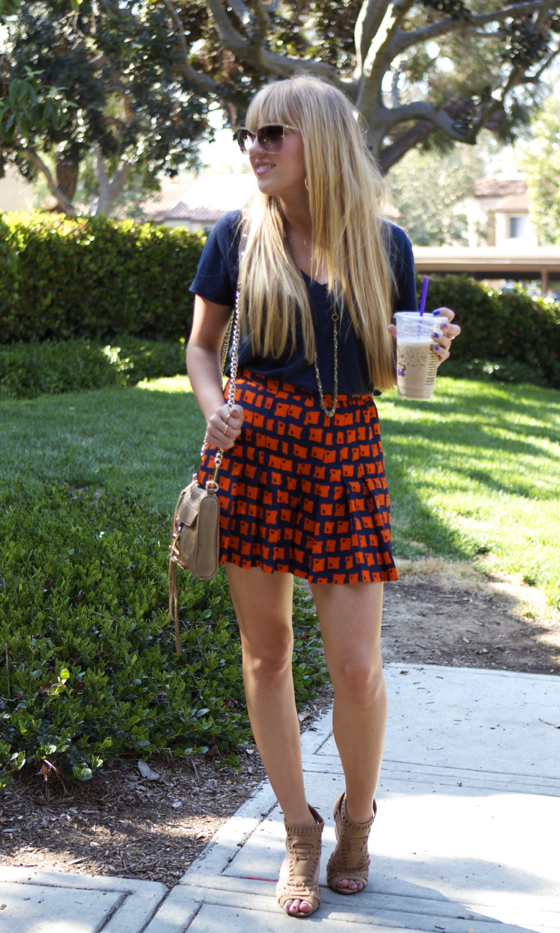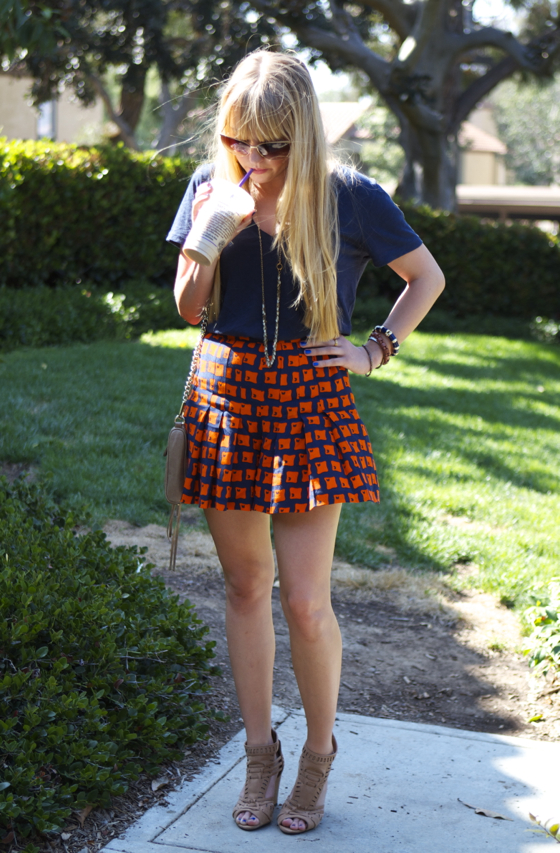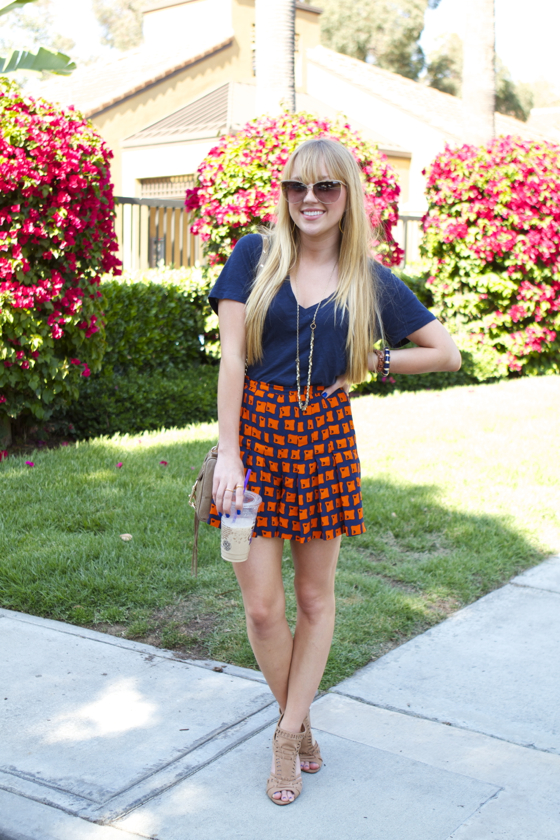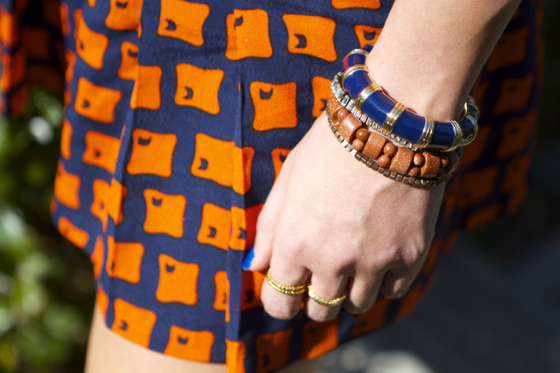 I'm feeling very 60's in these cat eye glasses and printed shorts, but I love it. Do you ever feel like you were born in the wrong era? I find myself loving everything about the 60's, especially the mod fashion.
My Gucci cat eye sunnies were a buy from when I lived in England for a month. I got them on MAJOR sale. (I think I paid about $140 American dollars). When I see a designer item on sale like that I have to splurge, because you don't know when you might come across a deal like that again. They are also such a classic shape and style, and I know I'll wear them for years to come.
I got these shorts (yes, they are shorts) with a Zara gift card (part of my birthday present from my amazing parents), and I love how they give the look of a high-waisted skirt, but the comfort of shorts. This made for the perfect mother's day outfit.
Speaking of which, I hope all of you mommies out there had an amazing mother's day! It never ceases to amaze me the love and selflessness of a mother.