My best friend Kaitlyn is a crafting queen. She is so good that she's even set out to design her own swimwear line! It came as no surprise when she showed me her most recent DIY project, and it was nothing short of perfection.
She started with this side table from IKEA:
I don't believe IKEA still carries the side table she has, but an affordable alternative is to buy two
lack tables
and use the top of the 2nd lack table as a base, which would total at
$18
.
She then applied a nail head trim that makes it easy for you. It's called "Every Fifth Hole" and it is exactly that… a trim that gives you a real nailhead to enter every 5th hole, making it much easier than individually hammering in each nailhead.
You can find them on Amazon
here
, but she got hers at a local Joann's store with a 40% off coupon! Smart cookie ;)!
And the final product: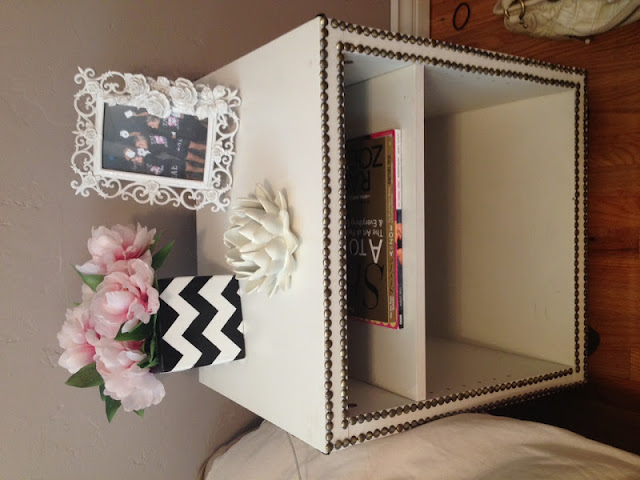 Isn't it gorgeous? Similar
ones
retail for as much as $450!
Why oh why do I not have a need for another side table?!
(P.S. she also chevron-ed that vase!)
Now let's convince Kaitlyn to make a blog! Until then, I will steal her cute ideas and post them myself :).
xoxo,