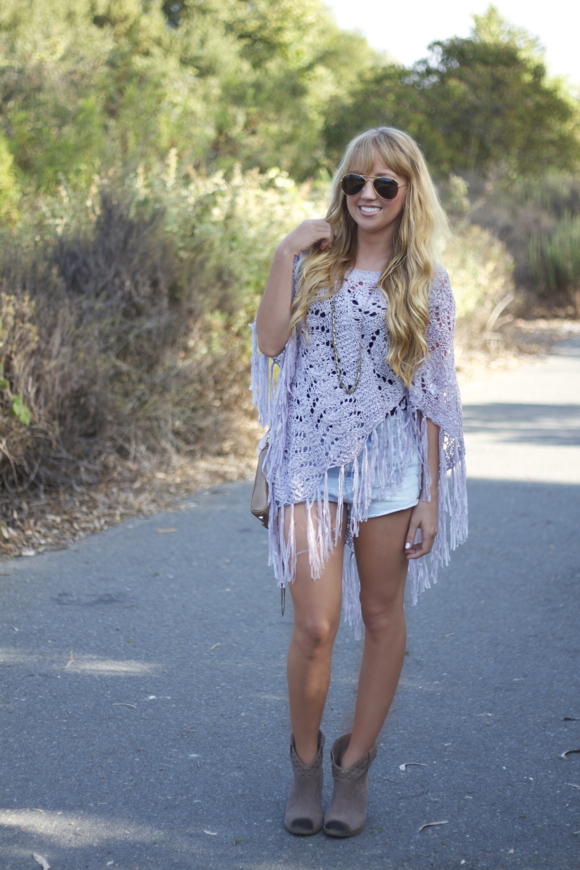 Poncho: Infinite Chic c/o (Get 15% off with code CHAMPAGNEBLOG) | Shorts: Forever21 | Black Tank: Old Navy | Bag: Rebecca Minkoff | Booties: Steve Madden (love these) | Sunnies: ZeroUV c/o | Necklace: Adorn by Sarah Lewis c/o
I've got my mind on transitional pieces lately and this poncho from Infinite Chic is the perfect example of one. I'm wearing it now with shorts and booties but when the weather gets cooler it will be adorable with leggings and flats or skinny jeans and boots. I don't have anything in my closet this color lavender but I am loving it. I can see it being so complementary to a burgundy bag.
What transitional pieces are you looking for right now?

P.S. Help me get to New York Fashion Week! Vote for me HERE and HERE!