I have this problem where I'll take pictures on my camera, with the intention of putting them on my blog in a few days, but then I won't upload them to my computer for weeks. Literally, weeks. My computer is nearing the end of its days and it takes about 6 hours to load pictures. So while these are all "new" items in my book…they are a few weeks old.
I tell you this because in a few posts down I am wearing the lacy shorts in the picture below. Haha…so yeah… not so new.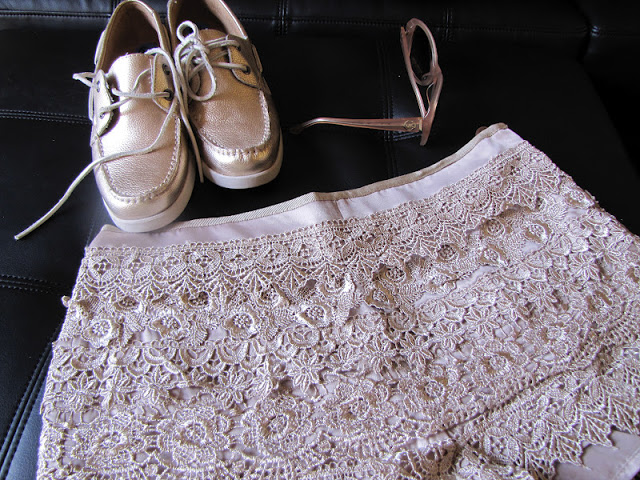 TJ Maxx Finds: Gold "Sperry's" for $16.99, Lace shorts for $13.99 and Michael Kors sunglasses for $24.99
Closer view of the Michael Kors sunglasses. Clearly my photography skills are superb… yeah.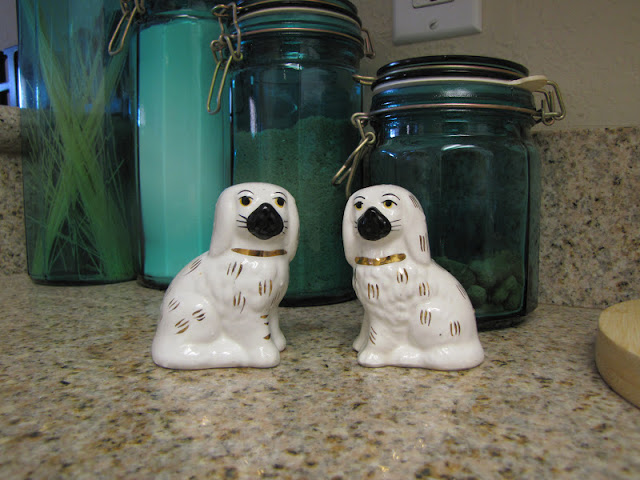 My little ceramic staffordshire dogs salt & pepper shakers for $14 off of e-bay. Seriously, I almost fainted when I saw that price. Ever since Christine from Bijou and Boheme posted pictures of her
ceramic staffordshire dogs
, I had my eyes peeled. Found them at a few vintage shops and flea markets but they were always $400 and up. Well, now I have my little mini ones and I couldn't be happier.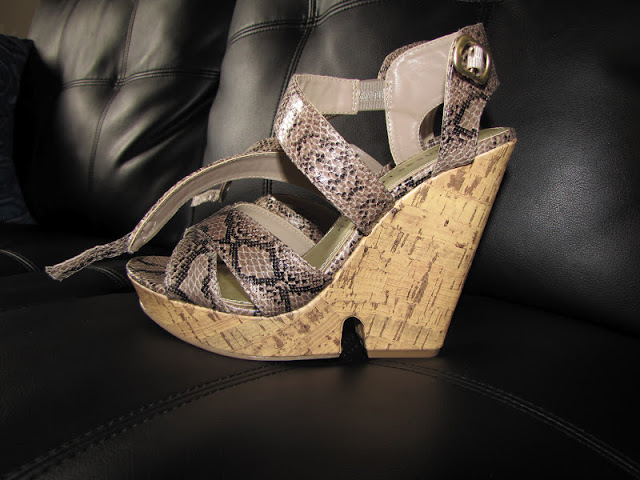 Snakeskin Chinese Laundry wedges for $16.99 from Ross. Perfect summer shoe. I can't wait to wear them to brunch in a cute white dress paired with bright accessories.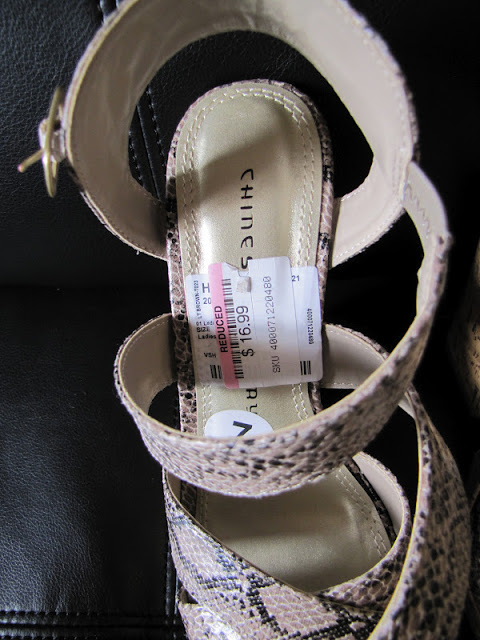 Happy Thursday folks! Have you spotted any good steals lately?
xoxo,