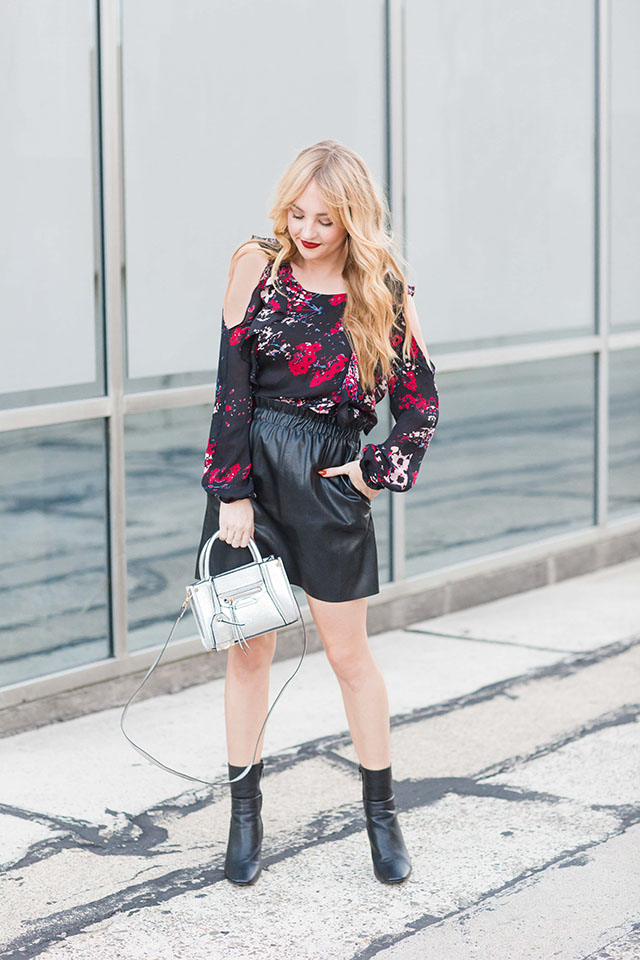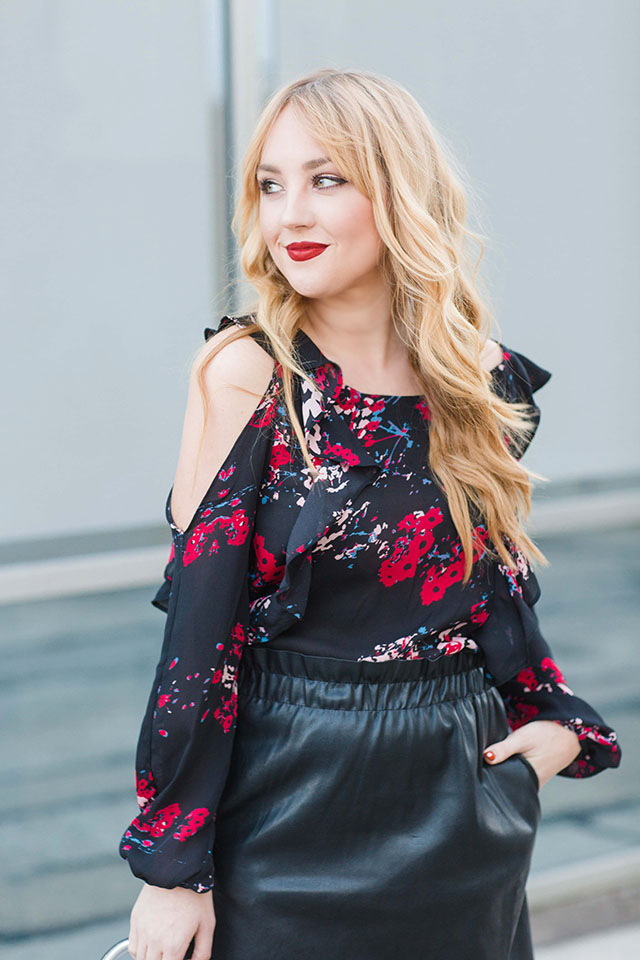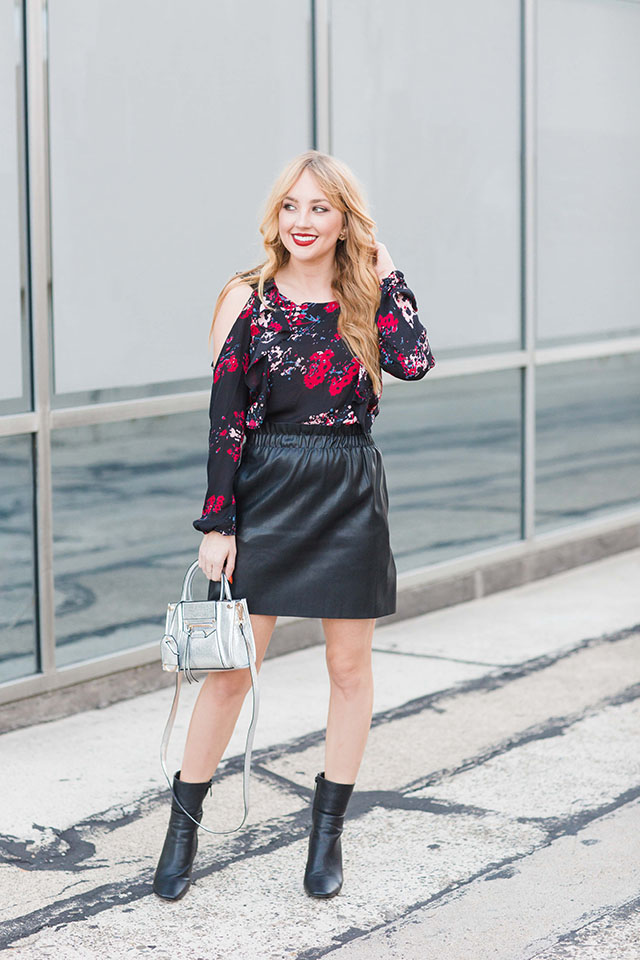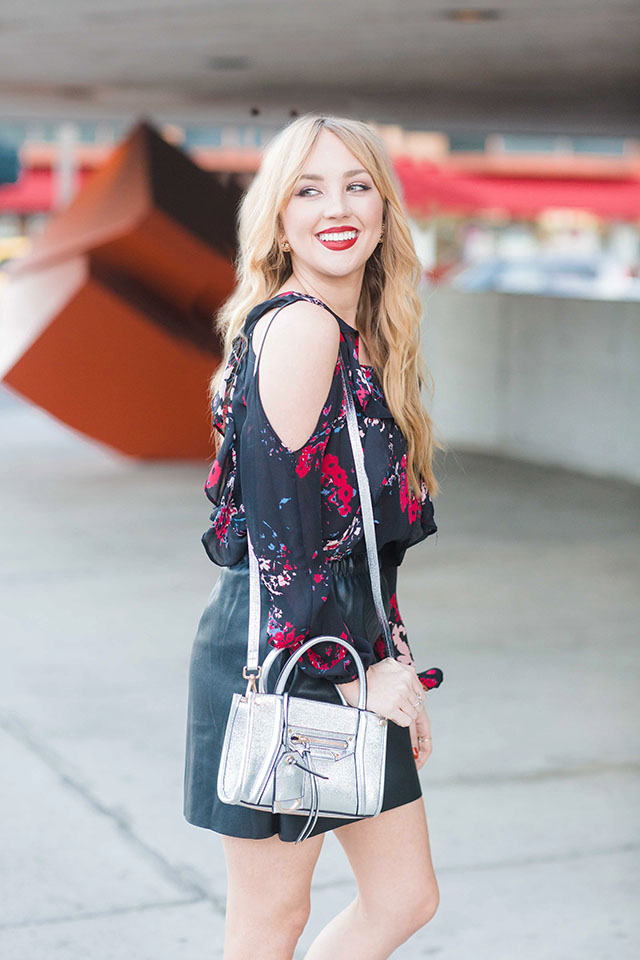 Top: Devlin c/o (shop floral blouses here)  |  Skirt: Zara (love these similar shorts) (shop mini skirts here)  |  Boots: Public Desire c/o  |  Bag: H&M
I can't believe it's already Thursday again! I was fighting a cold earlier this week so this week went by quicker than ever.  I am finally feeling better thank goodness, and ready to conquer the last few days of the week.
I can tell I'm in the holiday spirit because I'm wanting to pair a red lip with anything and everything — (case in point this outfit).  I've mentioned it before here, but I love pairing a feminine piece with something more edgy such as faux leather.  The two different styles give a perfect balance that anyone can pull off.  I often have friends tell me "oh I love that on you, but I could never pull that off!" and I don't think that's true!  As long as you find a perfect balance of trying something out of your comfort zone, and pairing it with something you're super comfortable with, you will get an outfit that represents you well.
I'm curious, is there a trend you feel like you could never pull off? Let me know down below!  And as always, thanks for stopping by!
P.S. Before you leave make sure you enter the giveaway in the rafflecopter down below! I've teamed up with some lovely bloggers to give away one gold macbook air to a reader! Good luck!
Shop The Post & Similar:
Photos: Taylor Cole
Save
Save
Save
Save