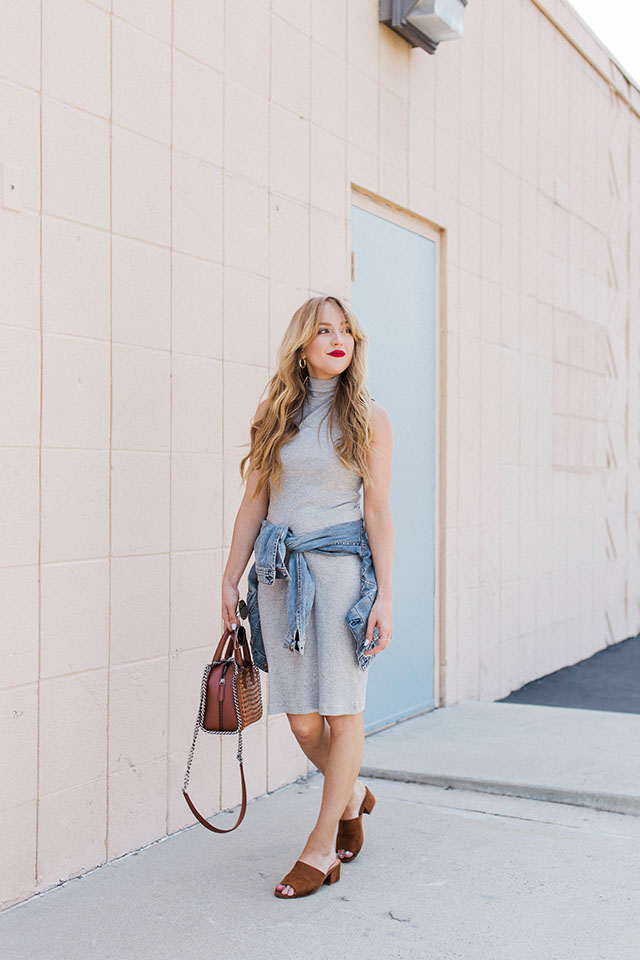 I'm not one to gravitate towards form fitting outfits, but this dress has quickly become the exception for me. Not only is it super comfortable, but it is surprisingly flattering at the same time! It's by the brand Amour Vert, which I've styled pieces from here and here, and I am just a super fan of this brand. When you buy a tee, they plant a tree and focus on sustainable fashion – this is so important to me and I look forward to supporting them in the future.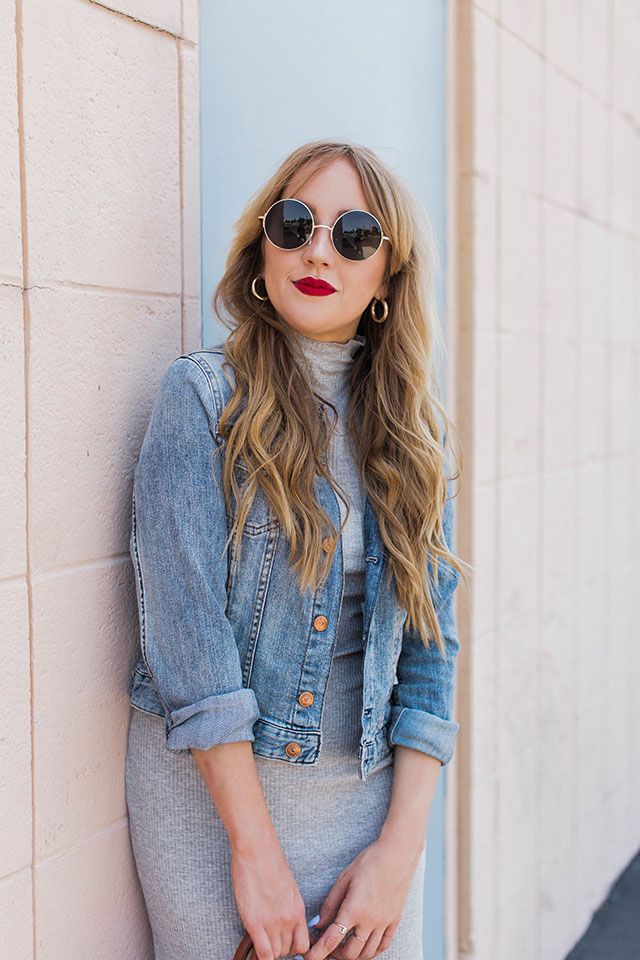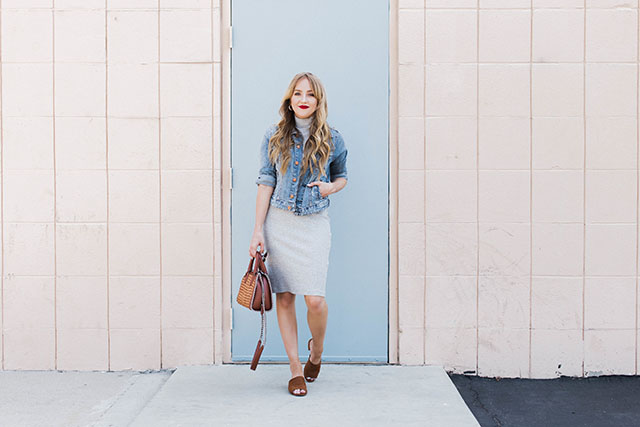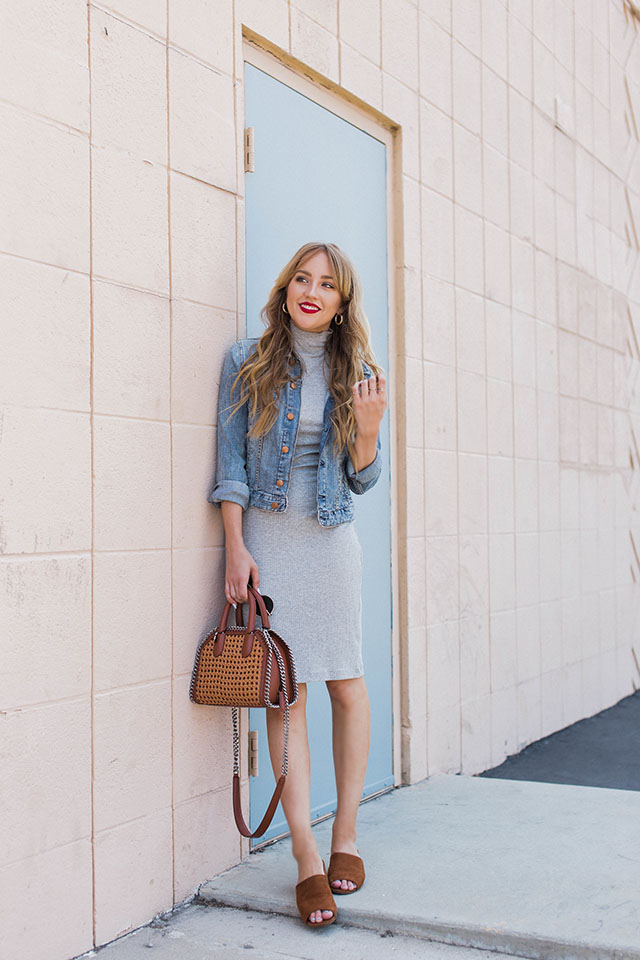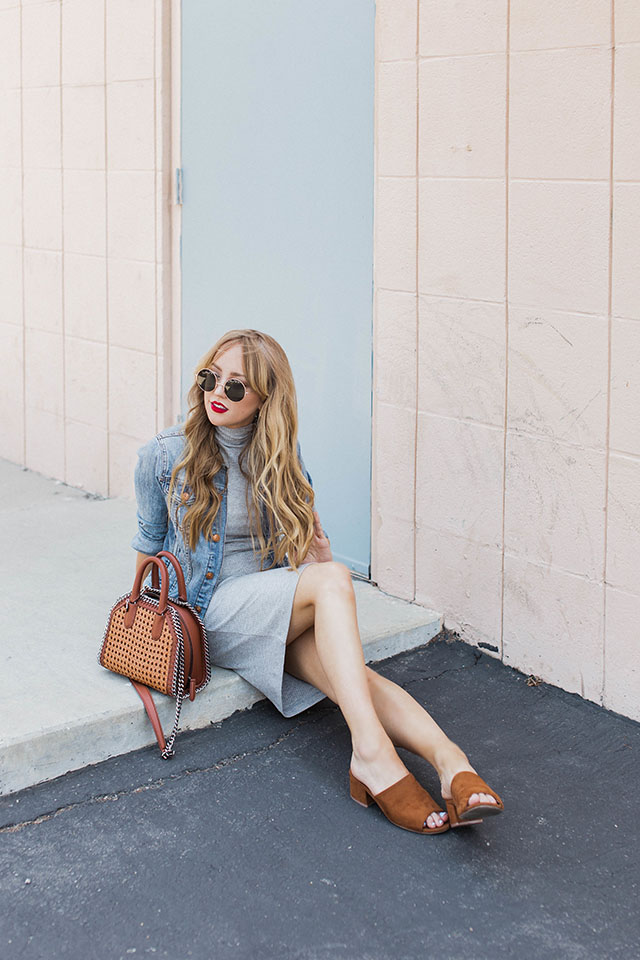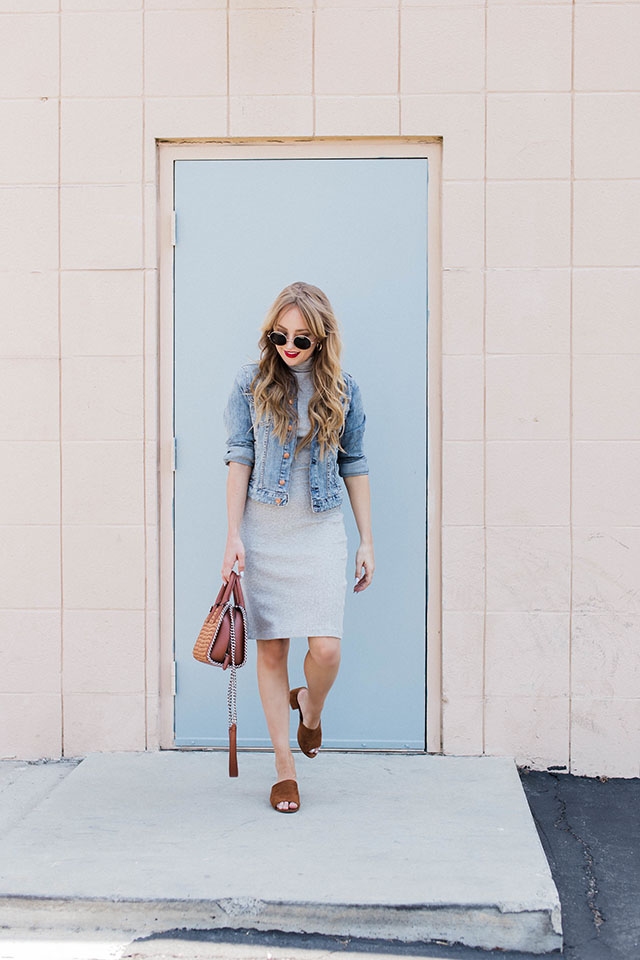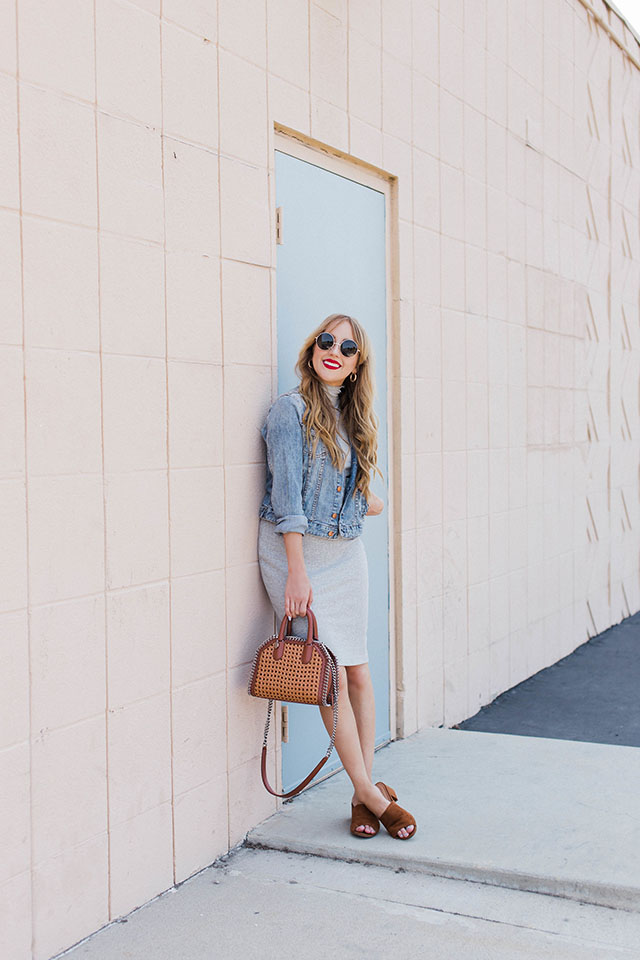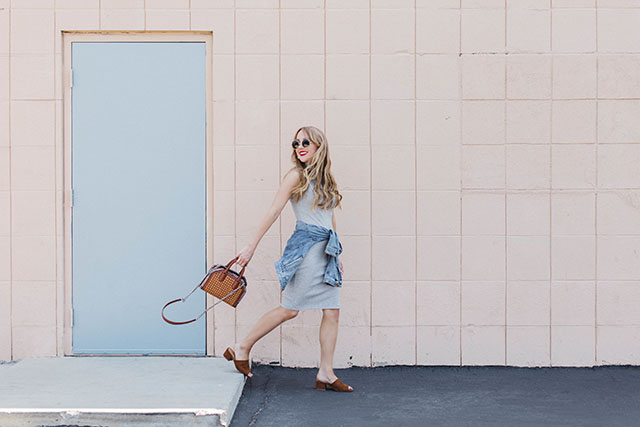 Dress: Amour Vert c/o  |  Jacket: Old Navy  |  Bag: Stella McCartney (similar style)  |  Sunglasses: (old – LOVE these)  |  Shoes: Amazon  |  Earrings: Urban Outfitters
I've said it before and I'll say it again — one of the things I love most about Amour Vert's pieces is how timeless they are. This is a dress I will have in my closet for years and years to come and it will never go out of style. I love adding these classic pieces to my closet and knowing I can always rely on them.
I hope you all had an amazing weekend and have a happy Monday! And as always, thanks for stopping by.
Shop The Post:
Photos: Gabi Wells