Something about Greece had me yearning to wear shades of blue and white the entire trip — it's funny how traveling places can influence the way you dress. I rarely wear navy at home but I think I've got a new love for it.
I packed a lot of rompers for our trip and I was glad I did due to the windy weather on both Santorini and Mykonos. Rompers are great for travel since they are a complete outfit on their own and don't take up much space when packing.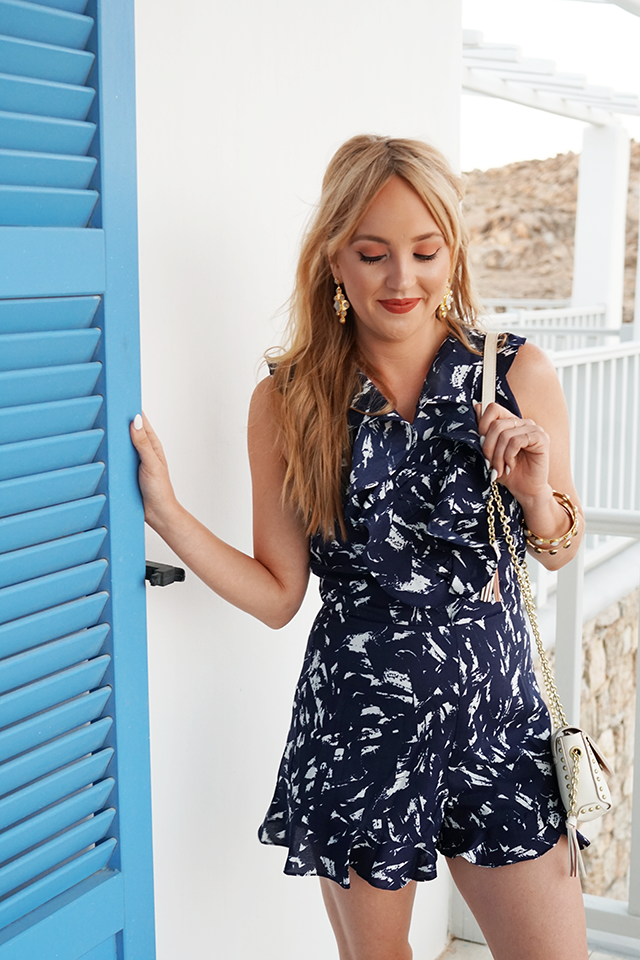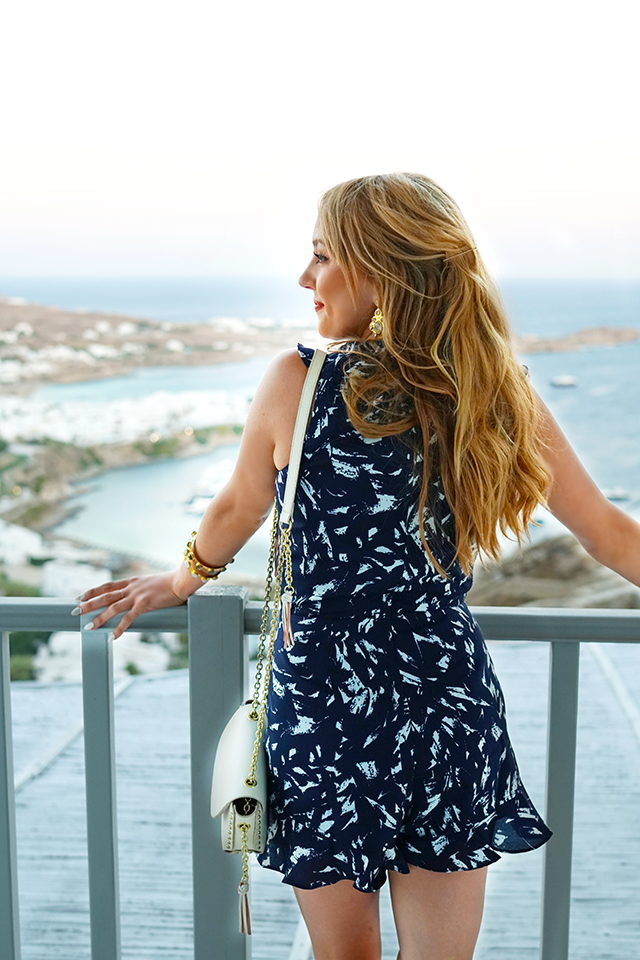 I'm almost never seen without my
Margaret Elizabeth
bangles, and recently added these
earrings
to my collection, which when paired with the bangles provide for a really cohesive and sophisticated look. The main reason I love these bangles (apart from how pretty they are) is the quality. I wear them almost every day and am pretty careless when it comes to paying attention the lotion/perfume I apply and wearing jewelry, yet they still have not turned. They look like they might be heavy but they are actually really lightweight.
That being said, I was so excited when they reached out and wanted to give one of you guys a $150 gift card to the site! Since I am such a fan, I know you guys will be too. (Just use the widget below to enter, and good luck!)