I've been working on curating the perfect closet this fall. Long gone are the days of buying something that I can only wear once and/or it will go out of style in next season. I've been focusing on pieces that I can wear a million times over again that will look brand new each time. That said, I'm only looking at adding a few "trendy" pieces that I think will still be trendy in the future.
This outfit is made up of the 3 fall trends I think you need in your closet. Read on to find out why…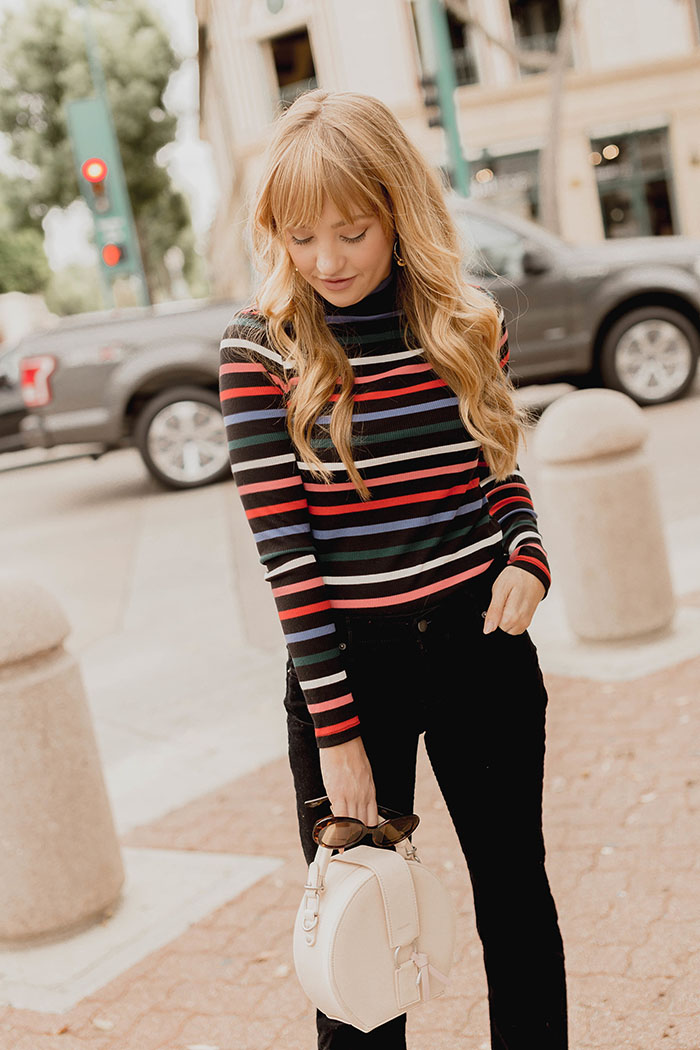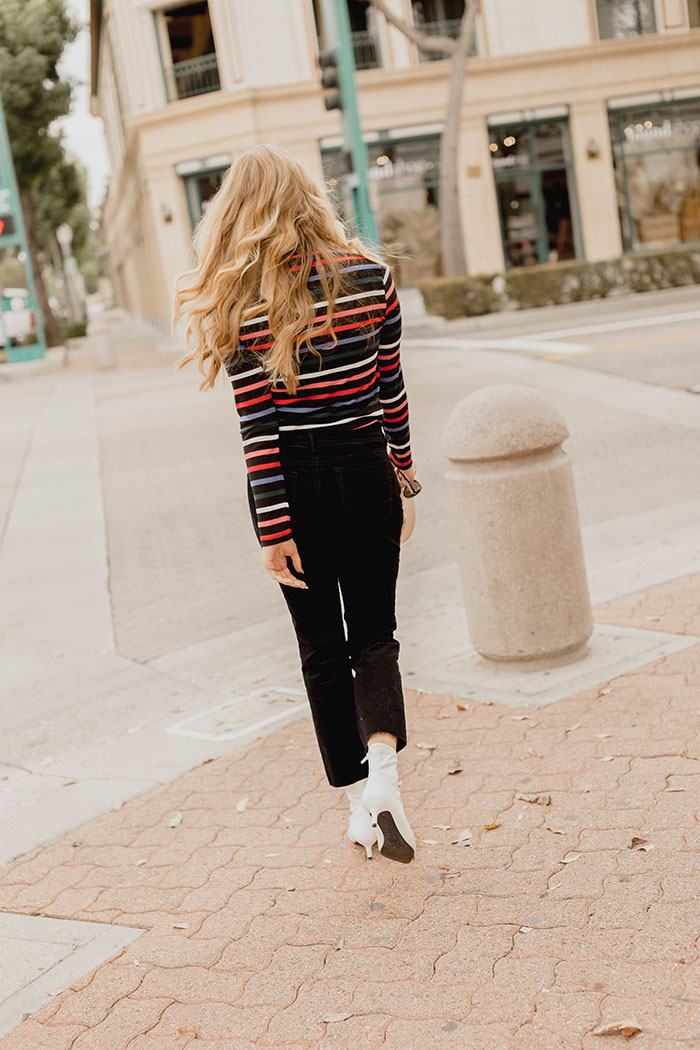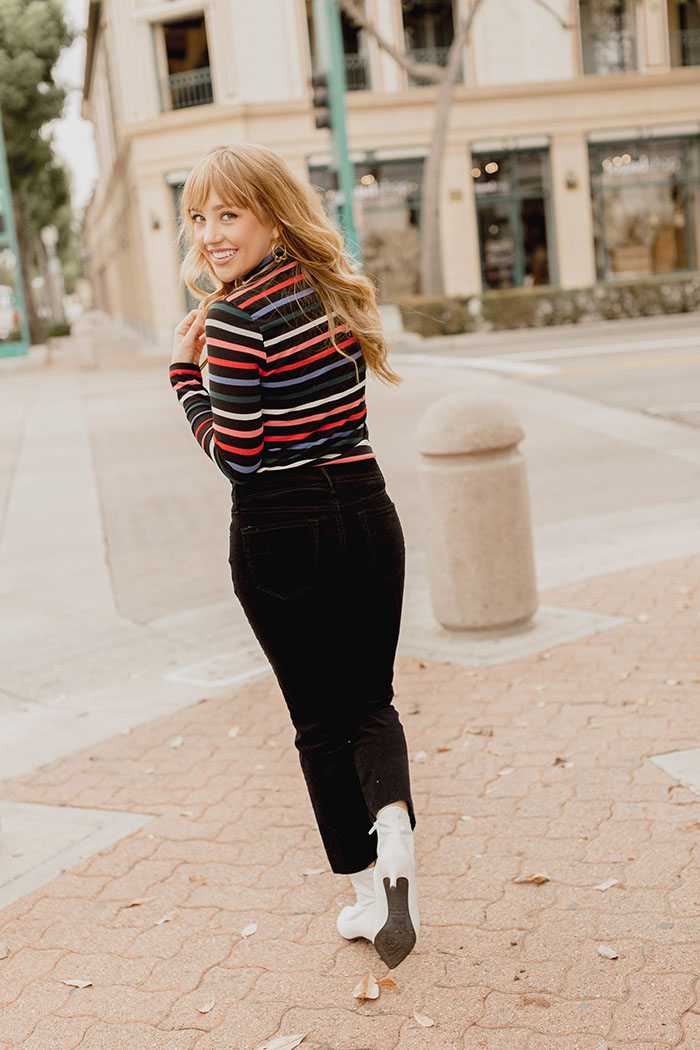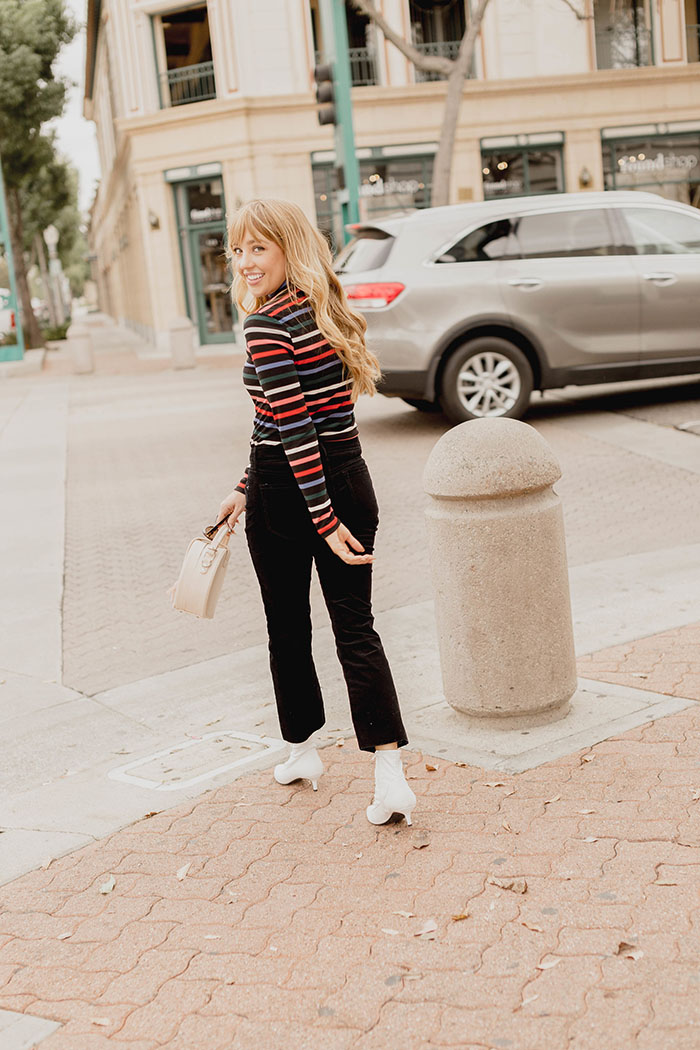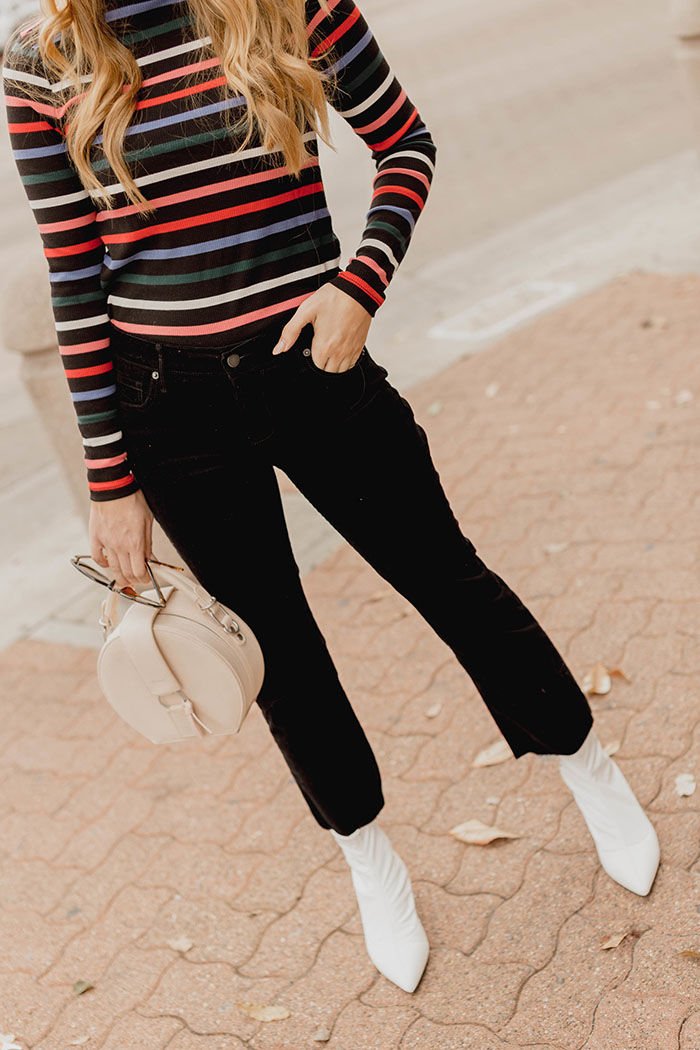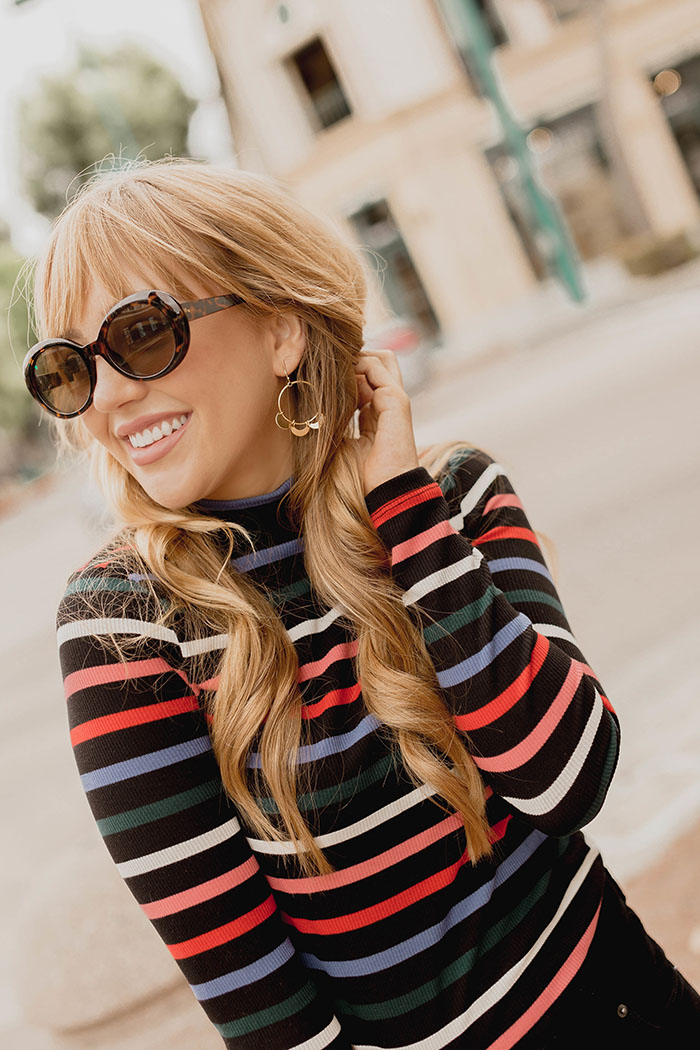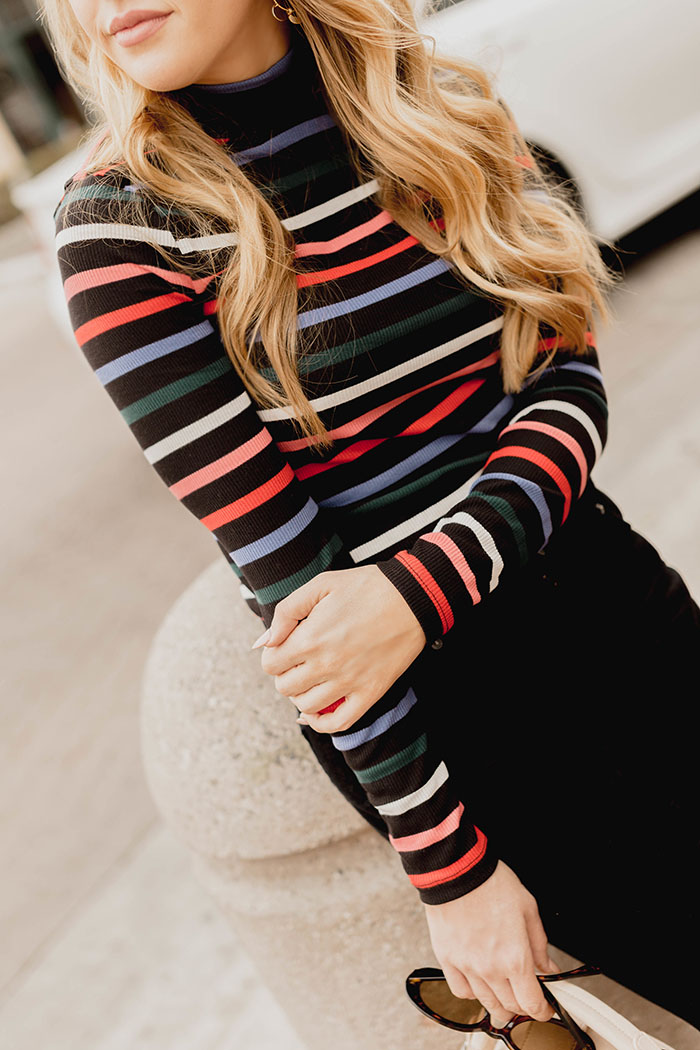 Top: Old Navy c/o  |  Pants: Old Navy c/o  |  Sunglasses: Zero UV c/o (also love these for a bit more of a splurge)  |  Shoes: Free People  |  Bag: Veggani c/o  |  Earrings: Criscara /co
THE STRIPED MOCK NECK
I was over the moon to find this top from Old Navy at such an affordable price. This is a style I've seen year after year, so I'm convinced it's around to stay. I've seen some really pricey versions of this, so the Old Navy one is just an absolute steal. I love this top for so many reasons (hello retro, fun colors, etc.) but the number one reason I recommend it is the variety of ways to wear it. I love it with the cropped flares above, but it would look fabulous in a black pinafore, overalls, high-waisted flares, under a vest, under a sweater, and so much more. If you have a basic black turtleneck — great, but if you want to amp it up — stripes!
My Picks:
CROPPED FLARES
Okay guys… I'm shorty so I was pretty nervous about this trend to be honest. It turns out I'm really surprised at how flattering it is. The trick is to make sure the flare hits you at the right spot, otherwise it won't look right. If you're shorter like me, you may need to chop the hem an inch or two to get it to look right (I did with these). My favorite way to wear these jeans is with ankle boots but it's also super cute with a pair of mule slides if the weather allows. For tops, I love the look of something more fitted up top to emphasize the flares but I also love it with a cropped sweater for a more relaxed look.
My Picks:
WHITE BOOTIES
I really can't get enough of white booties. There's something really retro and fun about a pair of white booties that just gives any outfit an extra pop. They carry an energy that's happy and fun. (Is that weird to say that they carry an energy? I might have taken Marie Kondo a little too seriously!) But really, imagine the above outfit with black booties — not bad… but not great either, right? That's why I say white booties are a GO for trends.
My Picks:
SHOP THE POST:
Photos: Gabi Wells