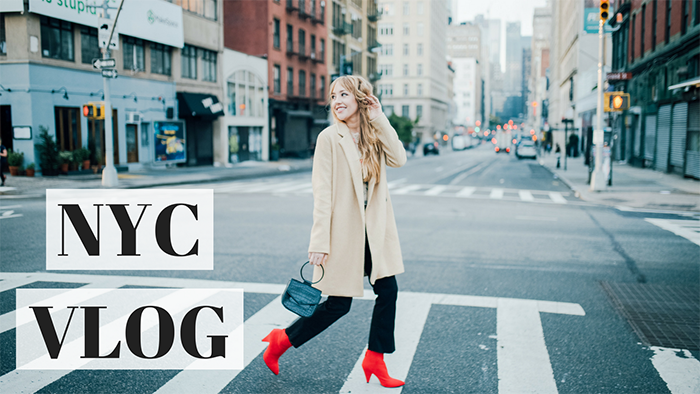 Happy Tuesday! Today I've got a new video over on my YouTube channel — my NYC vlog. As most of you who follow me on instagram know, I was in NYC recently with Jesse's sister (basically my sister) Tara. I was there for some blogging business and she was working from her company's office in the city. We had the BEST time pretending to be city girls for a week and we also ate at the most delicious vegan restaurants ever.
I'm planning on making a more comprehensive NYC vlog as I've been quite a few times now. I believe I have a pretty good grasp on the city for a tourist (haha). But really, it is one of my favorite cities in the whole world. I always tell people if I couldn't live in Southern California I'd be in NYC in a heartbeat. I actually prefer the seasons over the sunny weather 24/7!
In the guide I'll include all my favorite vegan restaurants, how to score good Broadway show tickets, where to shop, etc. so if you're left with questions still after the video — stay tuned! But also if there's anything in particular you'd like to see on the guide let me know.
Let me know what you guys think of the video, and please subscribe to my channel if you haven't already!
WATCH HERE: