Our first major stop on our Italy trip was Rome. We planned to stay there for 2 half-days and one night. Because we were traveling by car we had the luxury of stopping wherever we wanted on the way to Rome, so we ended up getting there later than we expected, which really only left us a night and one half day. When a friend of mine recently visited Italy, around the time she was due to travel, her car had to go to a repair service. She didn't know what she was going to do, as this was going to be her main mode of transport. She was then recommended by a relative that she should look into other options, like renting a van for her trip. This idea wasn't as bad as she thought, especially if taking taxis and public transport was her plan b. She then went on to find the absolute cheapest van insurance policies, rented a van and was all good to go for her trip to Italy. I don't know what I would have done if I was in that situation. Italy is such a beautiful country that I wouldn't have missed it for anything.
While I would have loved that extra half day to see more sites, I was still happy with all we were able to see and get done in the time we did have there.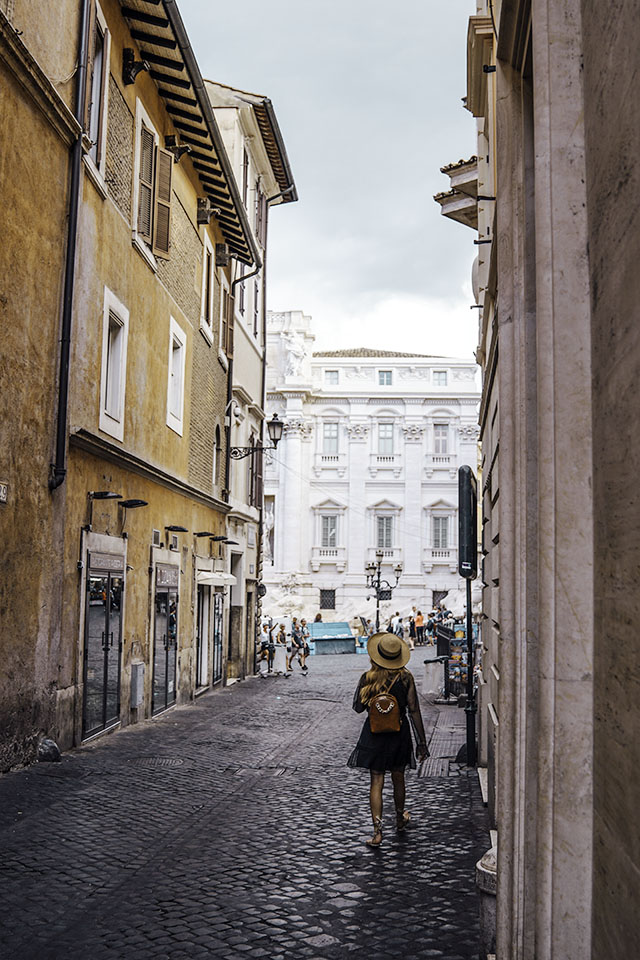 Tip #1 – Wake up early to see the major sites.
Our friends gave us this tip, and it really helped us to see so much in a smaller amount of time. We went to bed super early so we could wake up and see the sun rise over the Colosseum. This was a favorite part for me — seeing the sun rise over something so big and historic was picturesque. The city is really quiet that early and it's nice to see Rome that way, which is a pretty hectic and overwhelming city otherwise.
Next we ventured over to the Trevi Fountain (I recommend seeing this in the morning and at night). We saw it at night after dinner and again in the morning — it's so beautiful in daylight and darkness that I think it's worth two trips here. Also if you go at night, it's very romantic but good luck getting a photo without 2-3 other random people in it. It's nearly impossible. This is another place to wake up early if you want photos without people.
After the Trevi fountain we wandered to the Pantheon, which is a free site to walk through and you can stay as long as you like. The Pantheon, (like many of the beautiful sites throughout Italy) blew our minds. When we got home Jesse and I watched some documentaries on how the Romans built things because we couldn't wrap our heads around the idea that the Pantheon was built so many years ago and is so grand and detailed.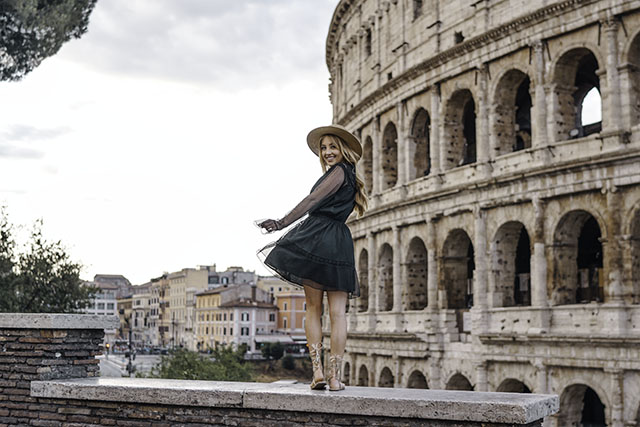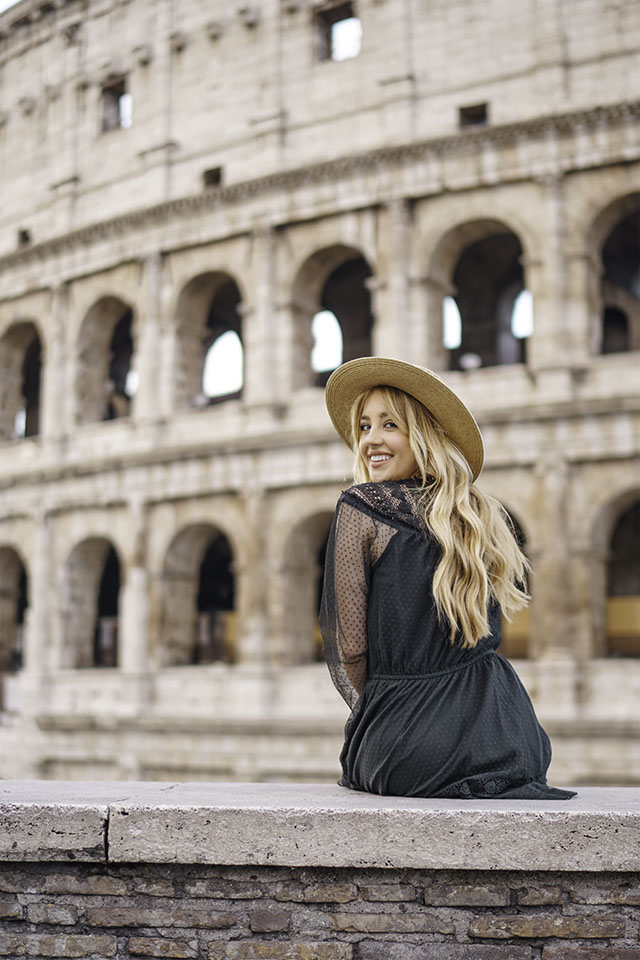 Tip #2 – Plan in advance for The Vatican.
We were pretty bummed out we didn't get to see the Vatican – but that means we will have to come back someday! What you need to know is that if you plan on going here, you'll probably want to make a reservation in advance. Otherwise the line can get pretty lengthy and you'll spend a lot of the day waiting. I've heard if you get there super early, you won't need a tour. There are lots of tours on Trip Advisor, and I guess you'll really have to know what you want to see and how long you want to stay there in order to choose a tour.
Also consider asking your hotel if they can arrange reservations. Our hotel could have made us a reservation if we had told them in advance. I have heard from many sources that this is an all-day event and can be very exhausting, so you won't want to have much else planned for the day. I can imagine if it's anything like the rest of Rome, it will be chalk full of tourists, so just be prepared for that.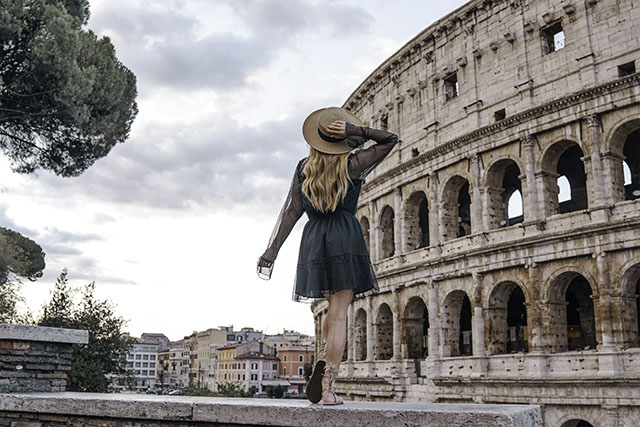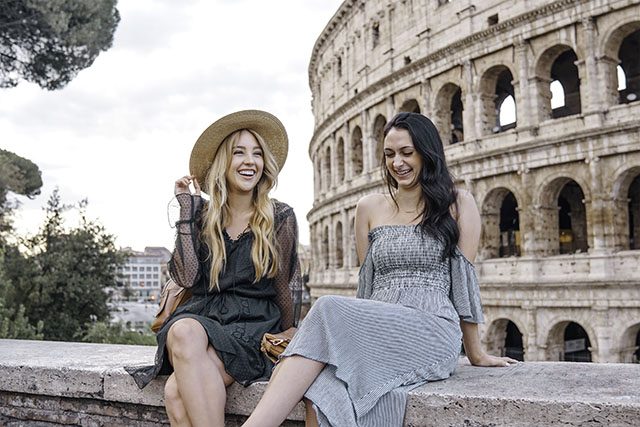 Tip #3 – Research restaurants and activities ahead of time and map them out.
My friend Ashley recommended this pasta making class — another thing we could have done if we booked it earlier. I've been on the hunt for pasta as good as Italy's since we got back — it would be so cool to know how to make it at home!
I didn't realize how spread out Rome is until I got there. I had all my restaurants picked out before we got there, but I didn't put them in the map to see how close they were to everything. Luckily we found a vegan dinner spot nearby but most of the places on my list were nowhere near our hotel and taxi's can get expensive.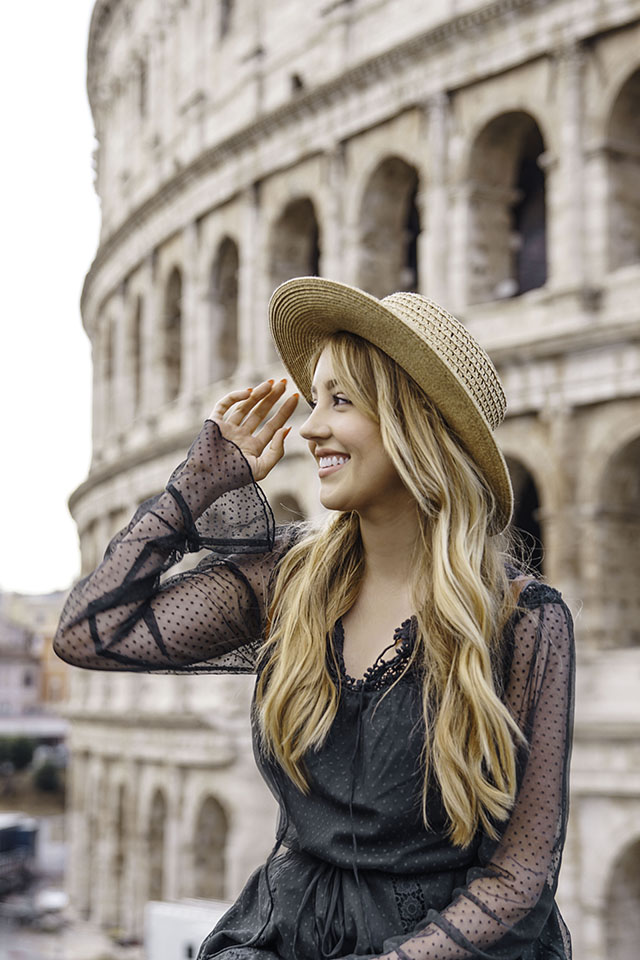 Tip #4 – You won't need a car.
We had our car because of our road trip, but if you opt out of road tripping, you definitely won't need a car here. This was the only place where having a car was a bit stressful/scary because of how many tourists there are, and the drivers here have no patience for tourists in rental cars.
WHERE WE STAYED:
This is more of a "guest house" rather than a hotel, and they have a few different locations in Rome. We stayed at the Spagna which was super close to the Spanish Steps and Trevi Fountain. I would absolutely, 100% stay in this location or try one of the other spots if we were to come back. This was my favorite hotel we stayed in and that's a huge compliment because there are so many amazing Apartments in rome!.
The decor is stunning (totally my style too – tufted velvet headboards, crisp white sheets, gold accents). The service was absolutely amazing. We were greeted with espresso when we checked in, followed by a bottle of wine waiting for us in our room, and they served breakfast in the morning, delivered at whatever time we wanted. Jesse agreed that this was his favorite hotel of the entire trip.
WHERE WE ATE:
Il Margutta – YUM. This was where we had dinner and I would have definitely eaten here again if we stayed longer. It's vegetarian with plenty of vegan options. I had the Pastificio Lagano spaghetti and we all shared some sort of "ricotta" balls. Everything was so delicious, but we weren't blown away by our dessert. If you eat here I would skip the dessert and get gelato instead.
Buddy – This is close to the Pantheon so we stopped here for some breakfast and coffee. I was a little disappointed because Yelp and their website said "vegan", but they don't really have many vegan breakfast options. They have more vegan options for lunch or dinner. Either way, we got acai bowls and lattes and both were super yummy. It was probably the best acai bowl I've ever had — which definitely made up for my initial disappointment!
Flower Burger – WOW. This place was delicious. I had my mind set on going here because I saw Hot For Food ate here when they were in Rome. I am a big fan of their recipes, so I trust their taste when it comes to food. They did not let me down! The burger was so unique and flavorful, and the fries and sauces were just what I was craving. I ordered the "Cheesy Cecio".
Shop The Post: