If I could change anything about our trip to Greece, I would have stayed longer in Santorini. I can't speak for everyone but I think the majority of our group felt the same way about Santorini. There's such an easygoing, relaxing island vibe there that is unlike anything else.
I even joked that the dogs were on island time there, although there was certainly some truth to that sentiment. Every dog I came across had such a chill vibe as they basked in the sun. They would welcome a pet but definitely didn't seem as eager for the attention as the dogs in the states are. I think the island just has that calming effect on everyone.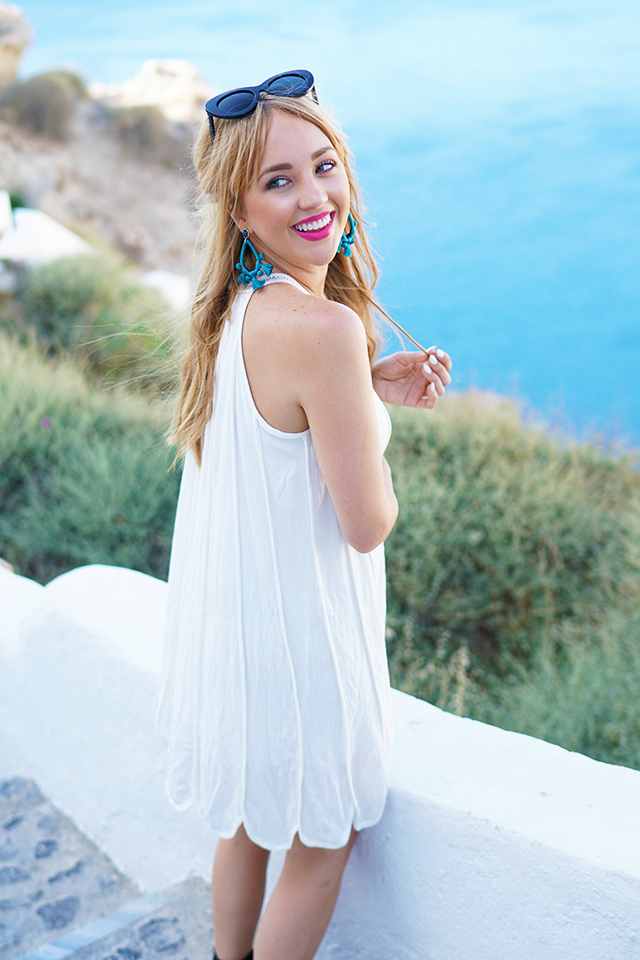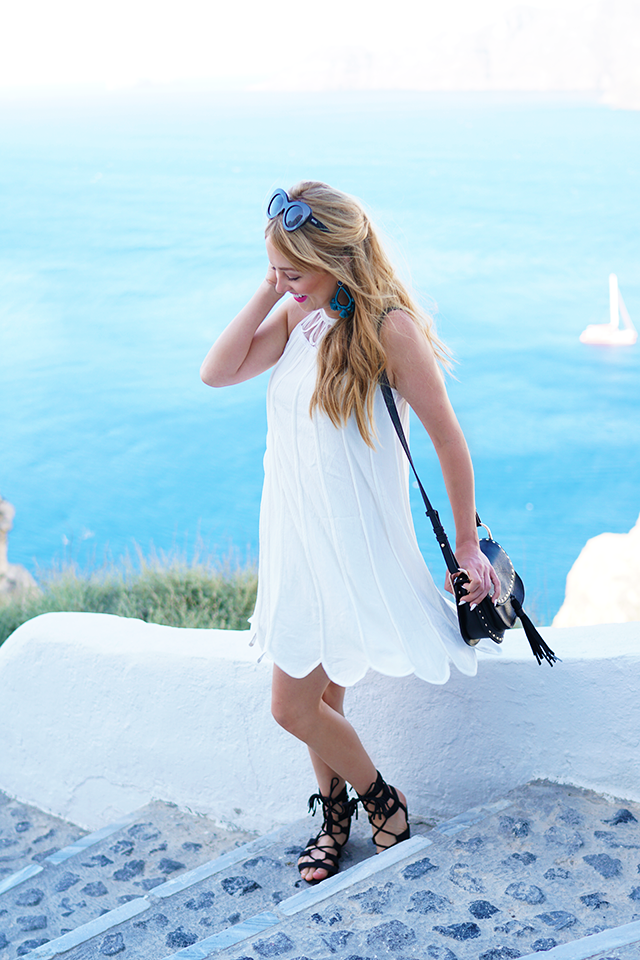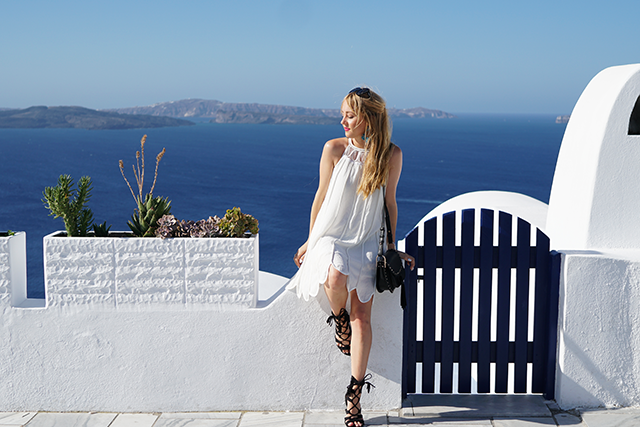 We stayed in Oia, just outside the main part of town (which is what you see above). I can't even explain with words how breathtakingly beautiful it is there – it's one of those places you just have to see for yourself. All of the hotels and homes are built into the cliff, so when you look down all you see is the sea and blue and white architecture.
I found dresses to be comfortable as it is pretty hot, but it's also windy. Dresses like the one above with more of a shift-shape are better than something with a skirt that could fly up. I absolutely love the giant scallop hem detailing on this dress, and it's one of those classic white dresses I'll probably keep in my closet for years.