I'm about to reveal myself by explaining my title… but who else loves trash TV? When writing the title I couldn't help but think of Shannon's repeated phrase on "Real Housewives of the OC" that she "saw red" when fighting with Kelly. That show is so bad it's good, you know? Certainly a guilty pleasure. That reminds me – my photographer Gabi and I were actually laughing about all of the trashy TV shows we love to watch while we were shooting these photos!
Don't get me wrong, I love a good scripted series (Stranger Things on Netflix and The Night Of on HBO are so binge-worthy), but there's something nice about turning off your brain for some good ol' Real Housewives or Bachelor in Paradise.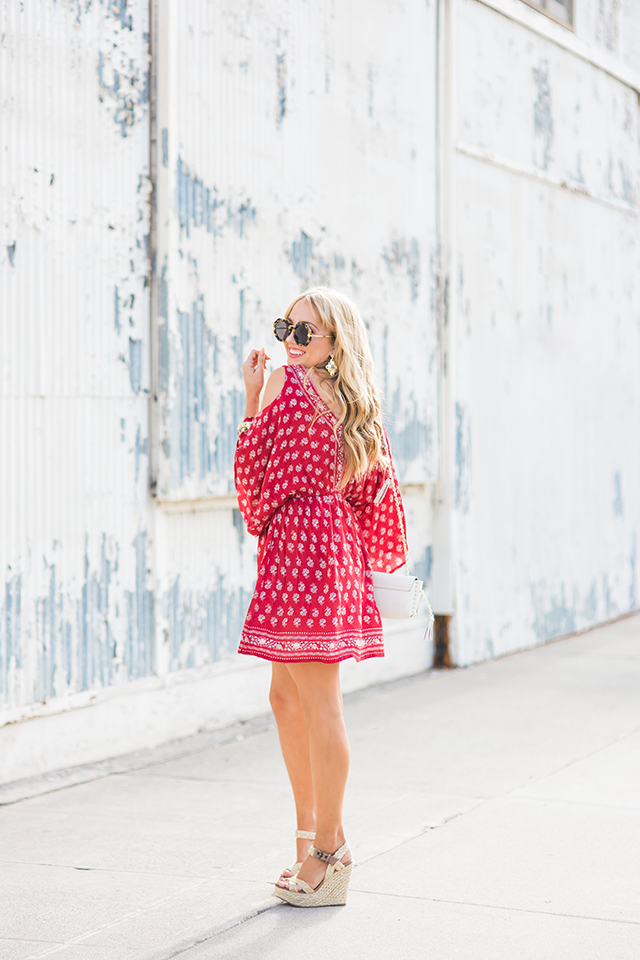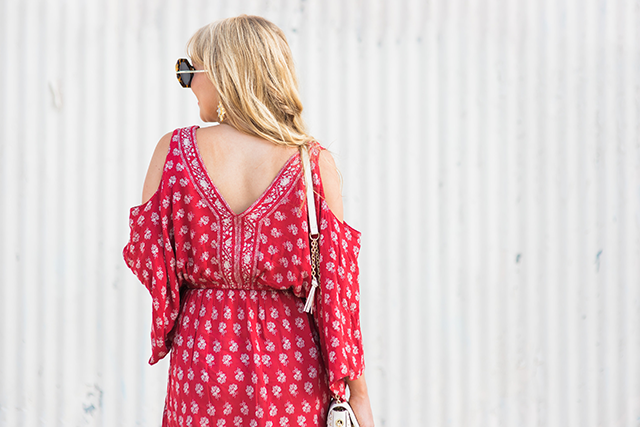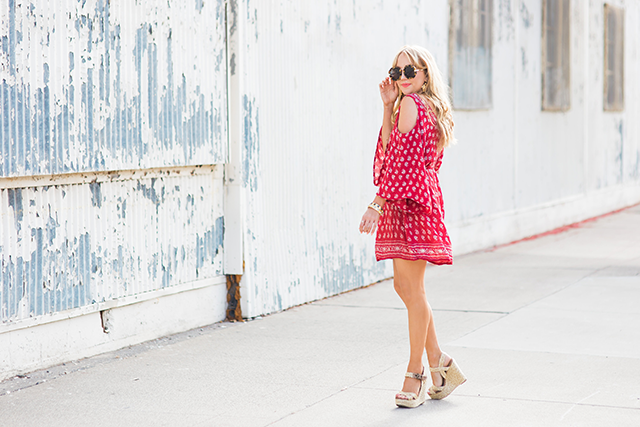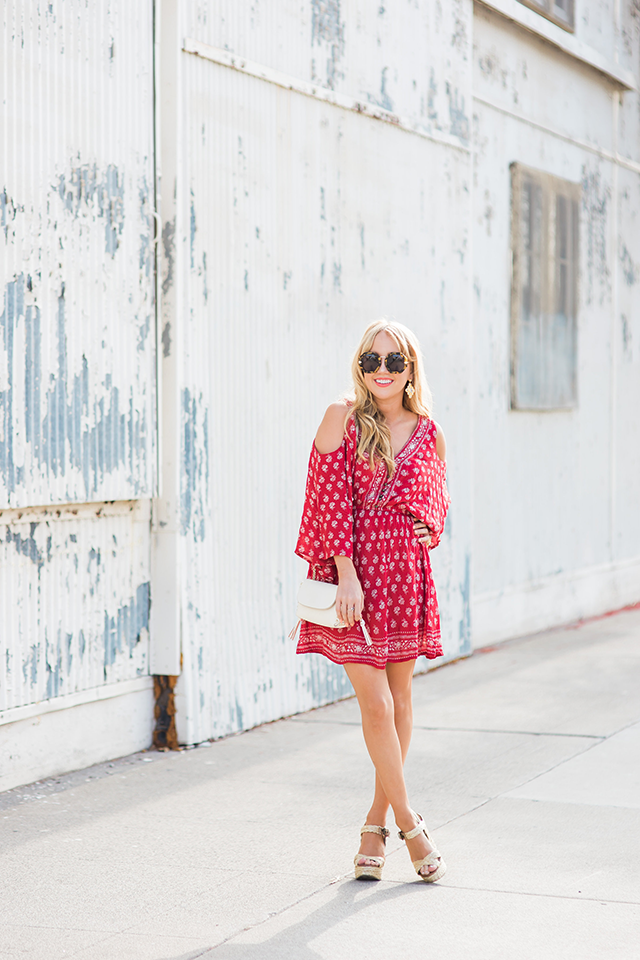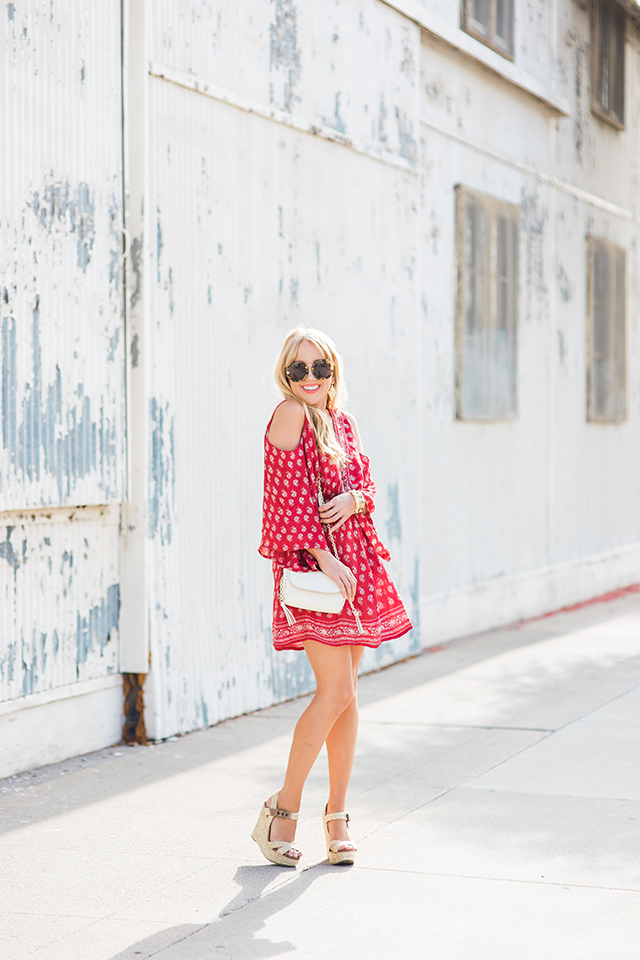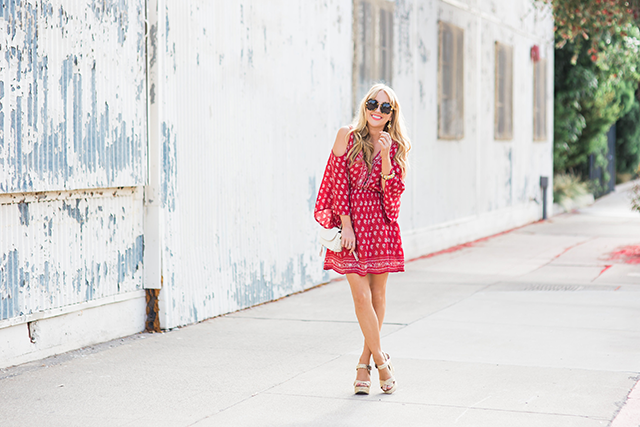 For this outfit, I've teamed up with one of my favorite affordable brands, Boohoo to style this super fun cold-shoulder dress. I took a "Style Squad" quiz to find out what my style is and surprise surprise, it came back as girly. I definitely love dresses (and let me tell you Boohoo has an endless supply of cute
dresses
), anything frilly, and being overdressed rather than under-dressed.
This particular dress stood out to me because it is the perfect dress to take you from the beach to dinner while still looking extremely put together.
I don't typically gravitate towards red – but every time I wear it I wonder why I don't wear it more (case in point this
orange-red dress
from a wedding I went to last weekend).
Leave a comment and let me know what your Style Squad is – I'm curious to see what you guys get! (Take the quiz
here
)!
Shop The Post: