Happy Monday! I love looking back at pictures from our Greece trip, but oh how does it make me yearn to go back! One of the most amazing parts of our villa in Mykonos was the view — especially at sunset. We were on the opposite side of the actual sunset, so we got this beautiful hazy pink and blue sky for the hours as the sun set.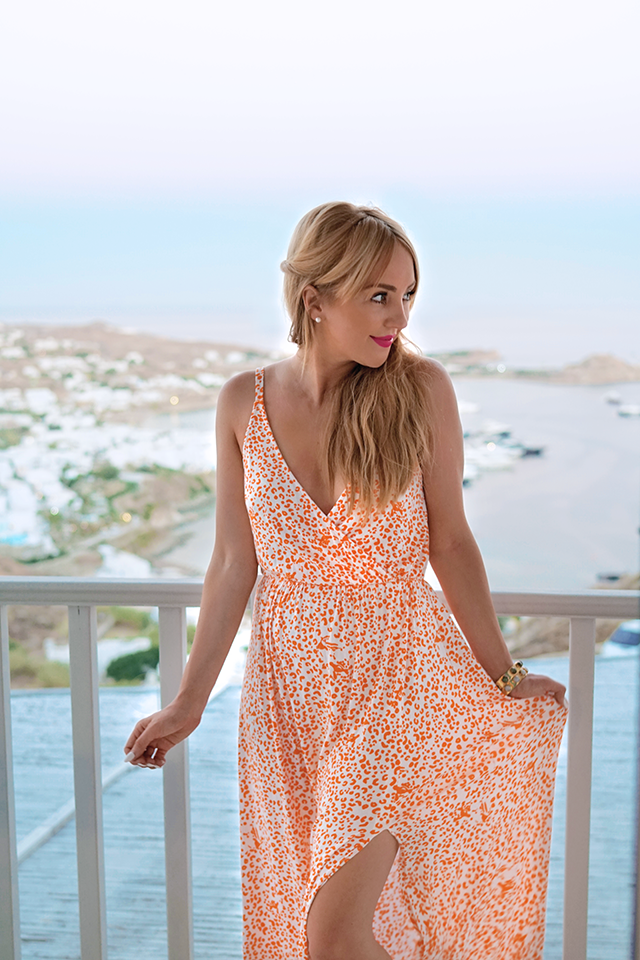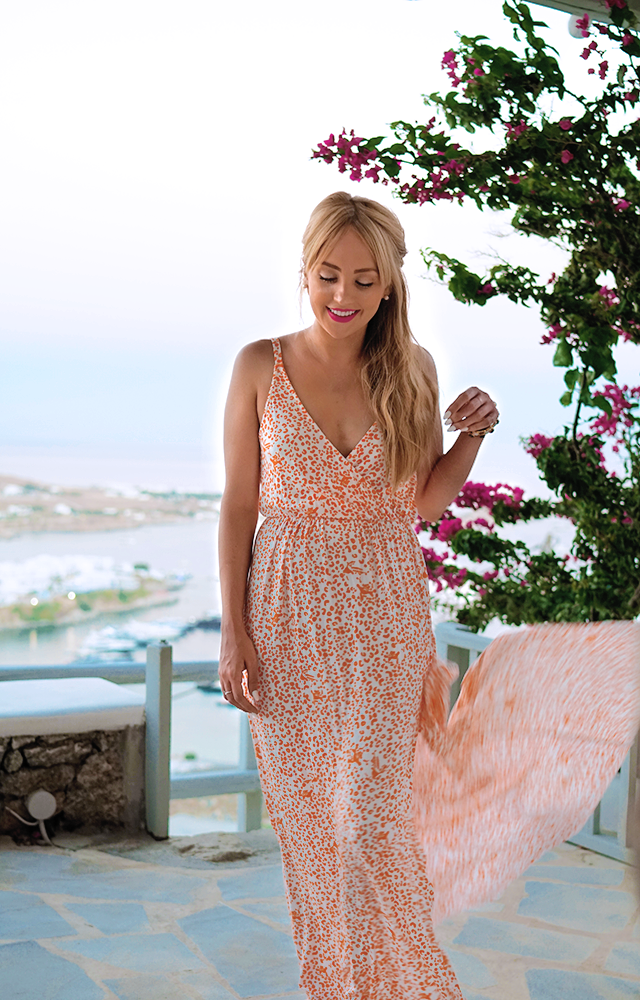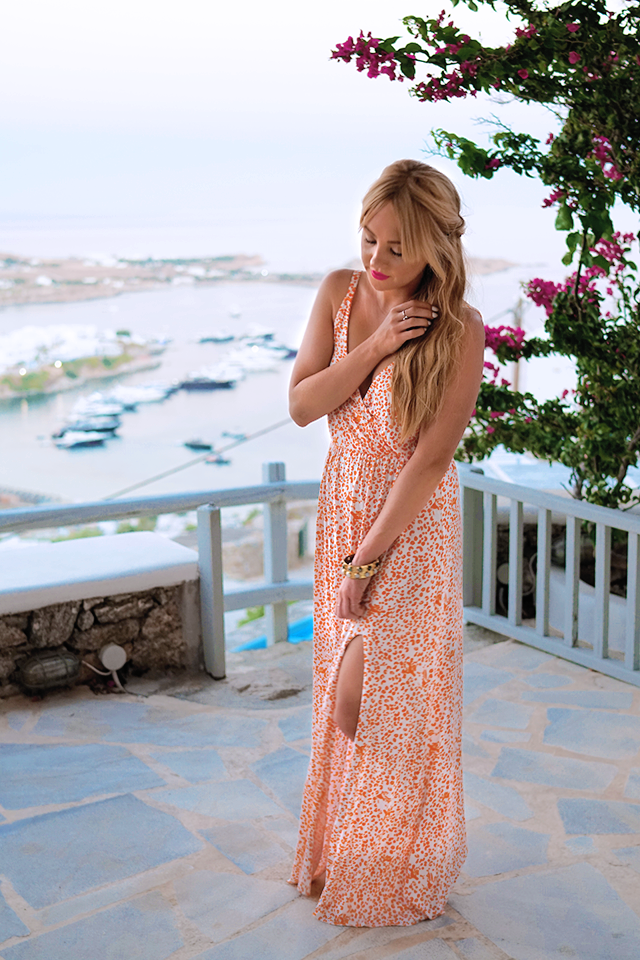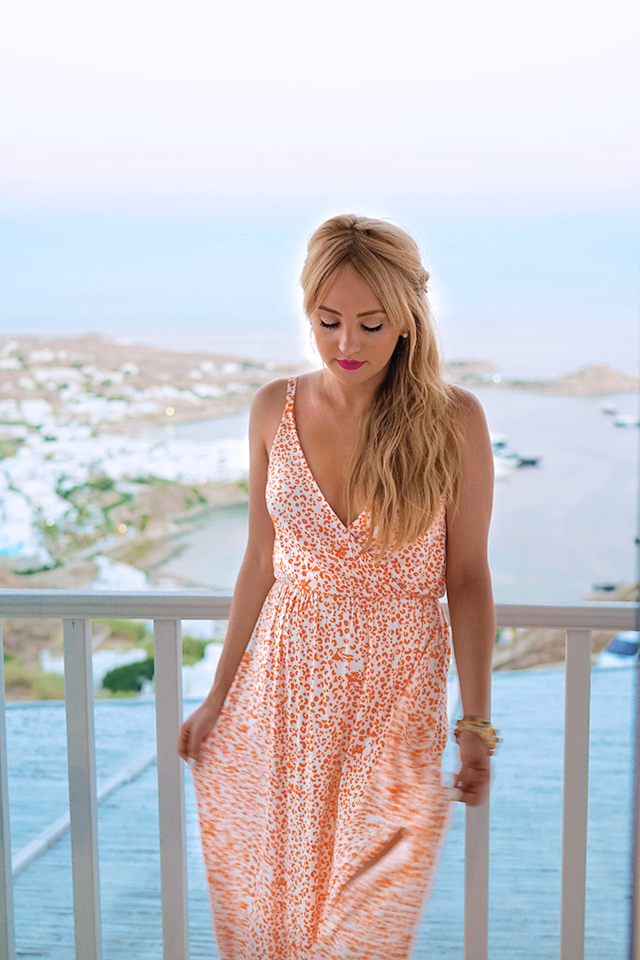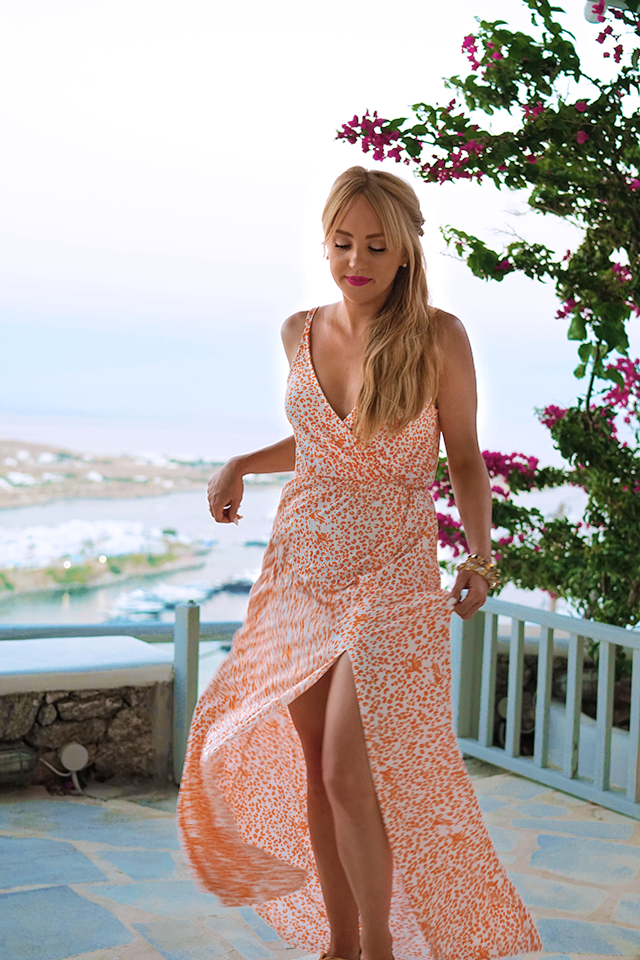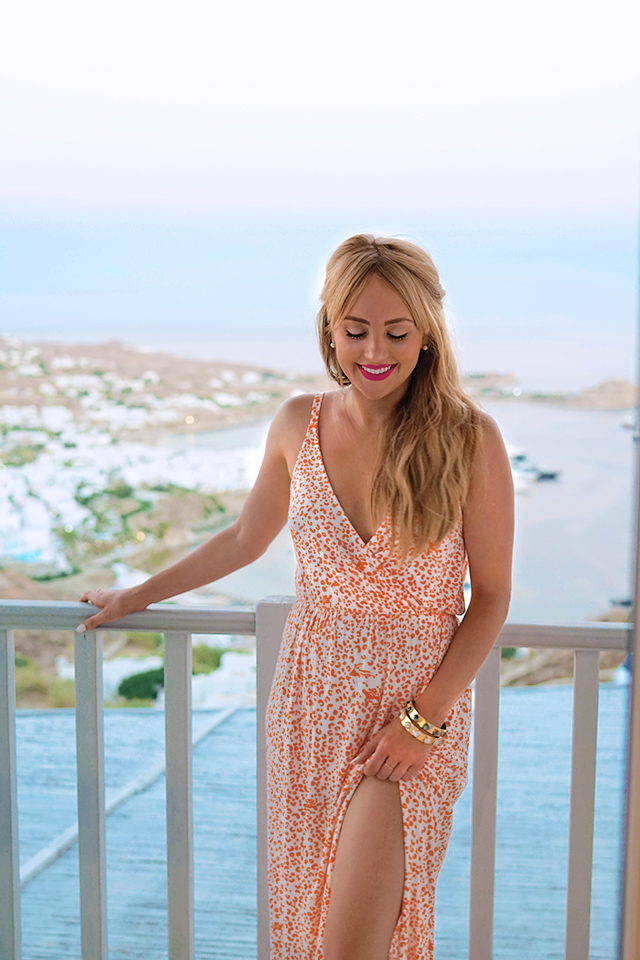 I specifically saved this maxi dress for one of our last nights there, as it was one of my favorite pieces I brought with me to Greece. Not only is the color super flattering (especially with a tan), but the cut is as well (hello leg slit!) and it's made of a really soft, comfortable material. It basically feels like you're wearing pajamas, but you're wearing a beautiful dress.
I wore this to dinner and afterwards we walked around Mykonos town, visiting all the little shops (something I could have done every day while we were there!). I seriously can't wait to go back.
Shop The Post: