The title may seem a little bold, but I can promise you it holds true. The number one summer essential for your closet is… drumroll please… the little white dress!
Over the years I've noticed two sections of my closet that rarely change and that is my collection of little black dresses and my collection of little white dresses. I go through and purge pieces every season, but I find I never give away any of my black or white dresses. This past weekend in Mexico it occurred to me why! The little white dress is truly an essential piece for every summer wardrobe.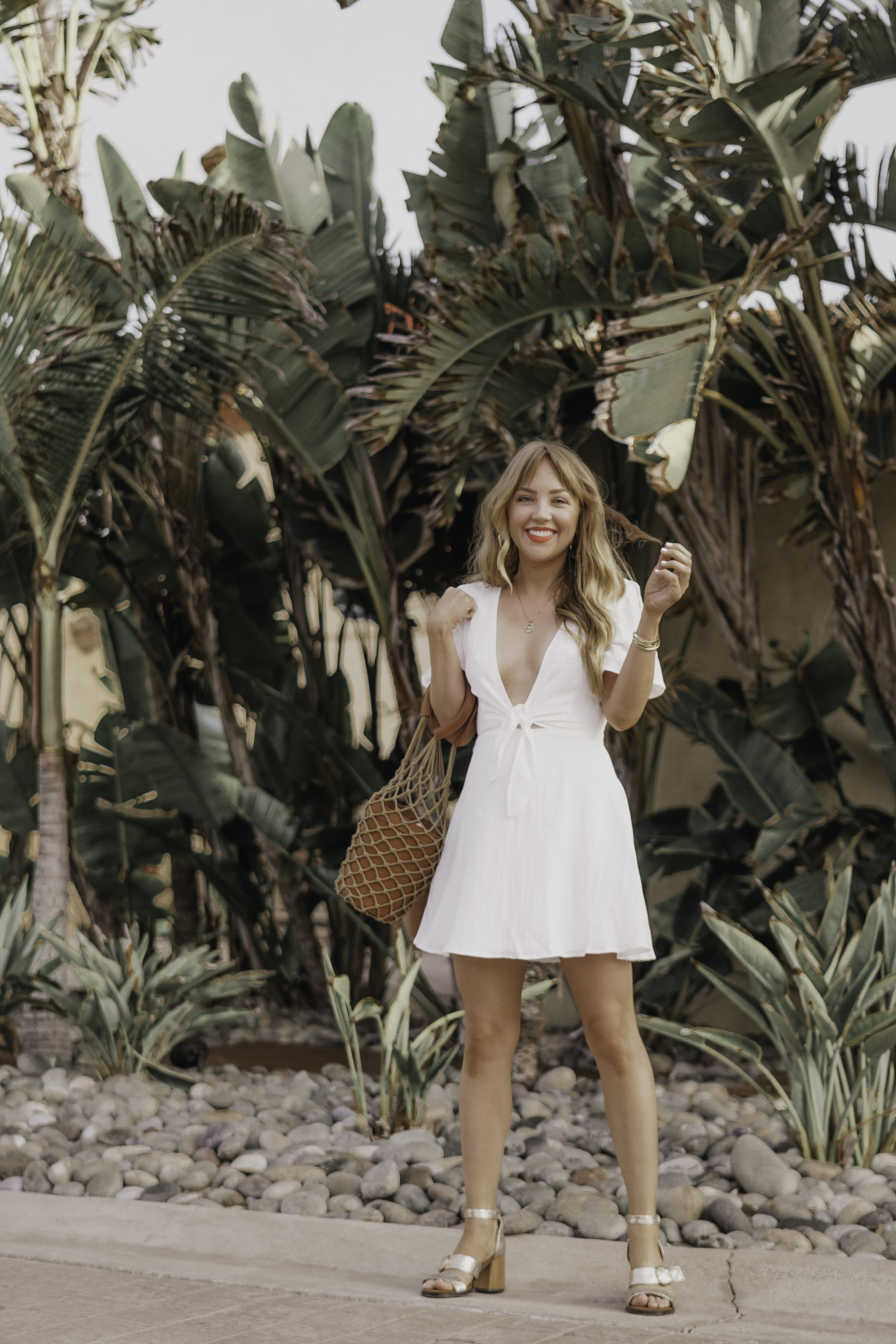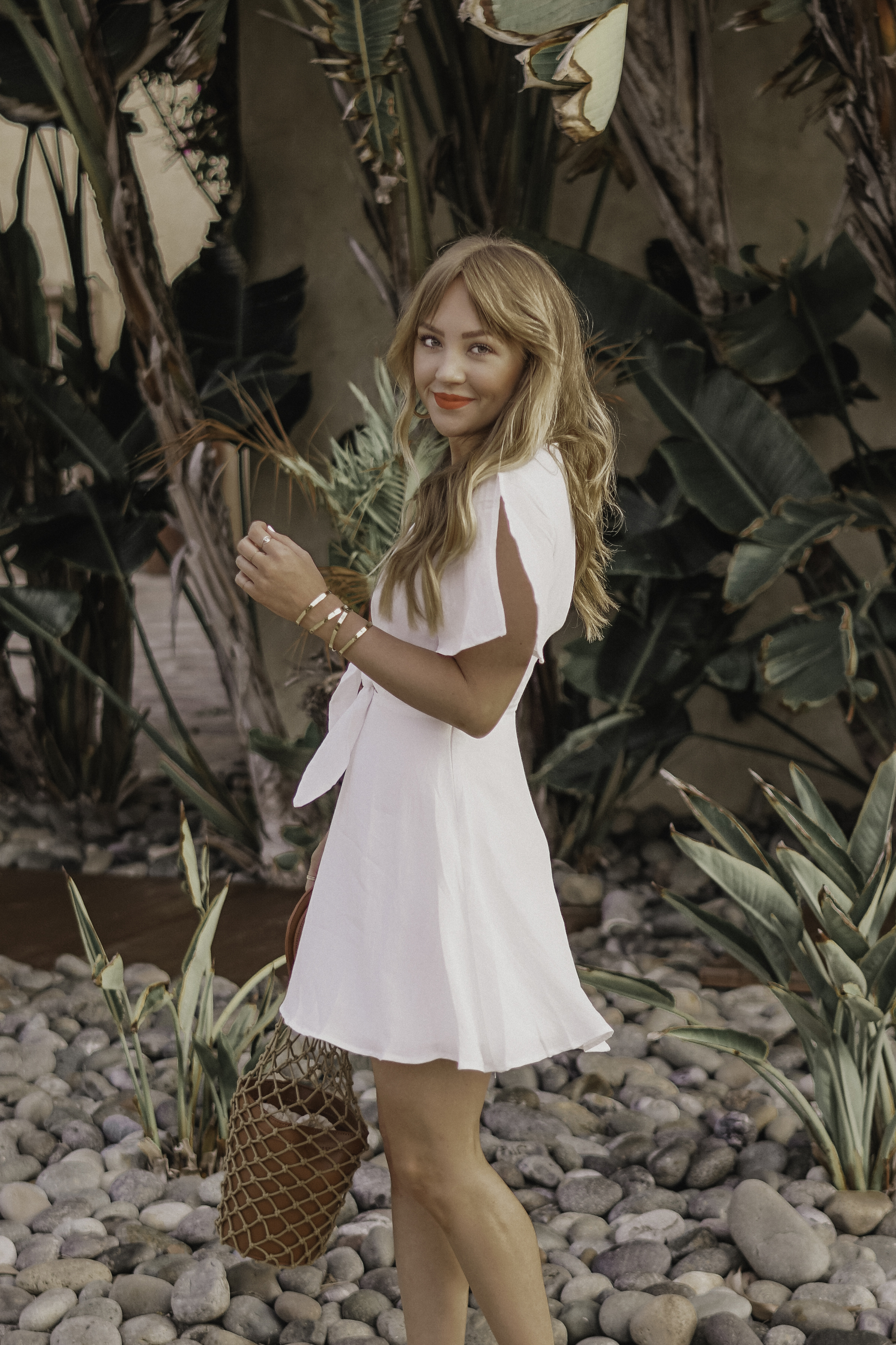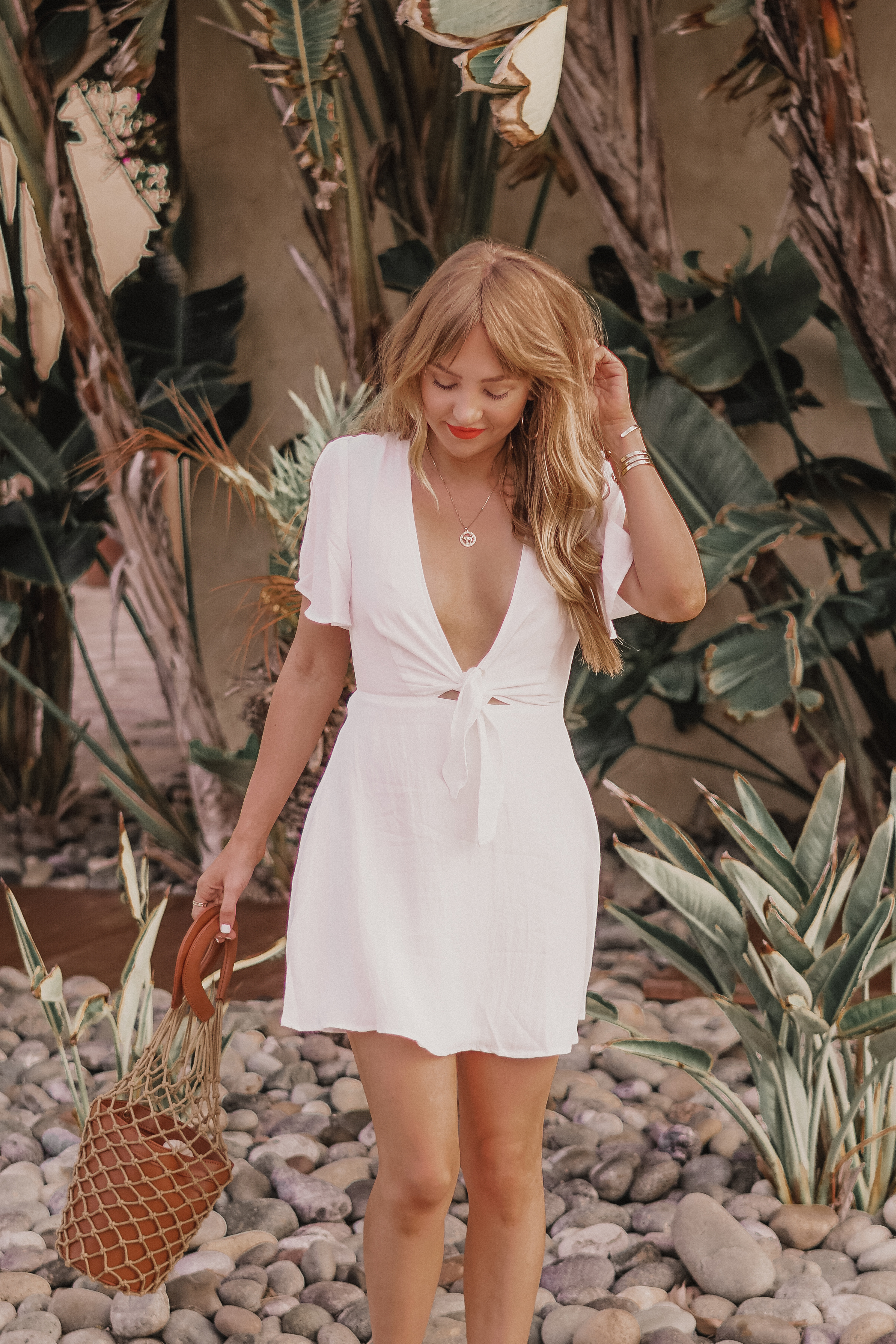 Dress: Lulu's (shop white dresses here)  |  Shoes: Mireia Playa  |  Bag: Melie Bianco (GET 20% OFF WITH CODE HELLOHANNAH20)  |  Necklace: Brie Leon  |  Bracelets: BaubleBar
While I wore this particular dress in Mexico, you can bet I'll be wearing it to various future events, brunches, dinners, and trips this summer. What I love about the little white dress is how versatile it is. Just like her cousin the little black dress, you can dress her up or down, as well as pair with neutral or colorful accessories.
For this particular night, I kept things pretty neutral and simple but added a bold lip for some added fun (I mean, it is Mexico after all!)
We visited Mexico for a friend's wedding but we can't wait to get back (hopefully sometime this year…)
I hope you all have a wonderful week, and thanks for stopping by!
xo