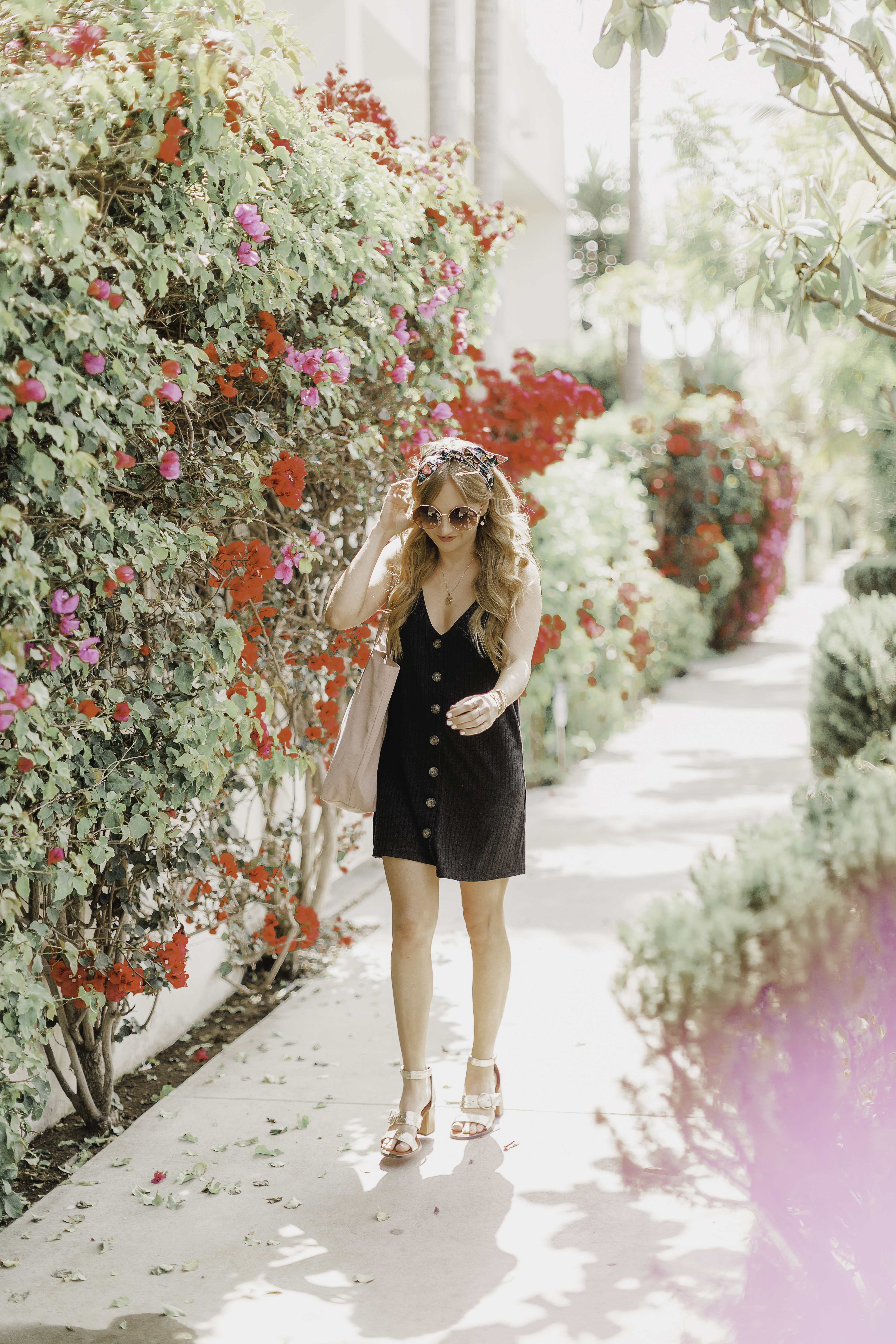 Happy humpday friends! Today I present to you, the perfect summertime LBD. The amount of times I've worn this dress since I purchased it should be criminal. You guys know I'm a big fan of Reformation and their sustainability, and this dress has got to be the piece I wear the most.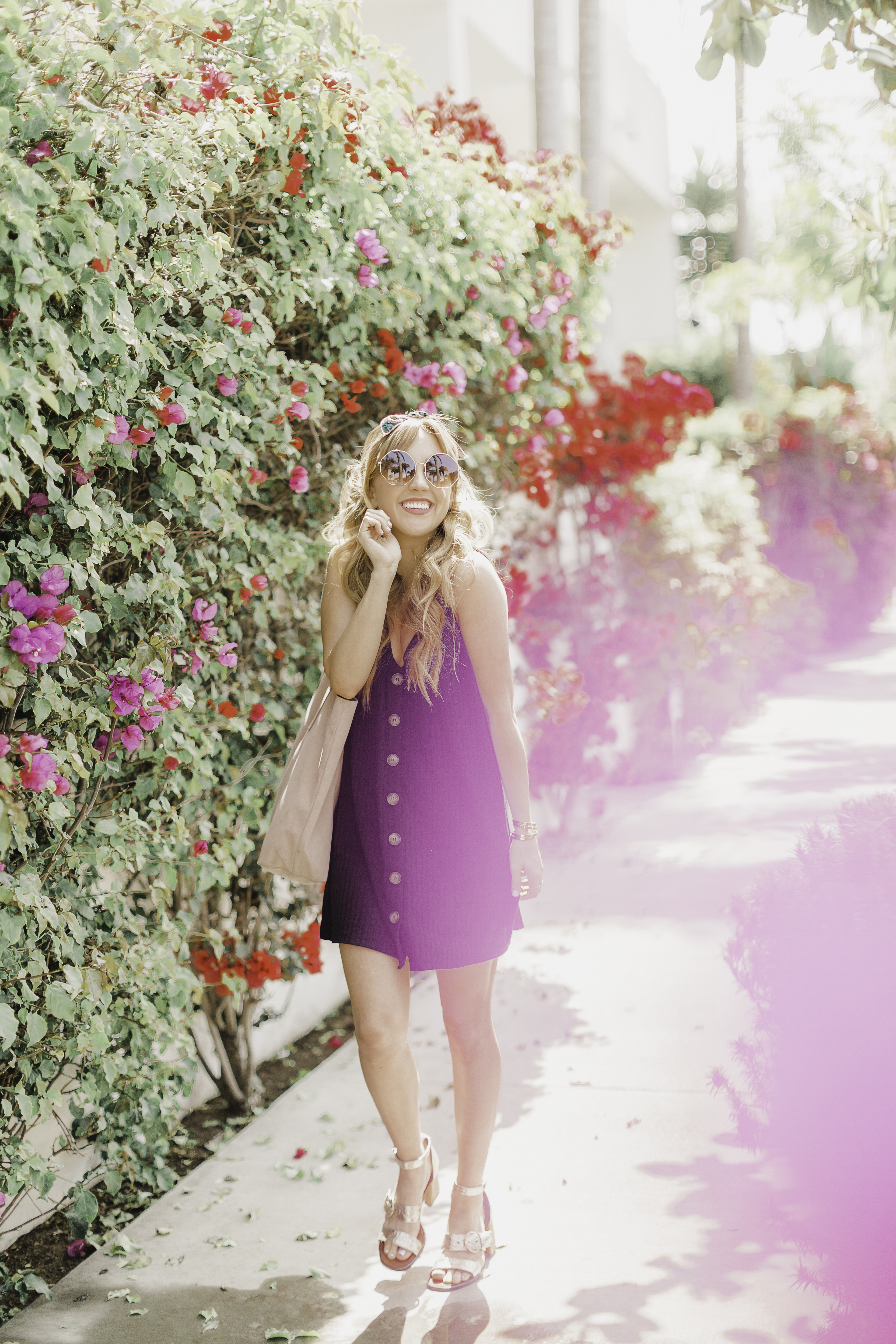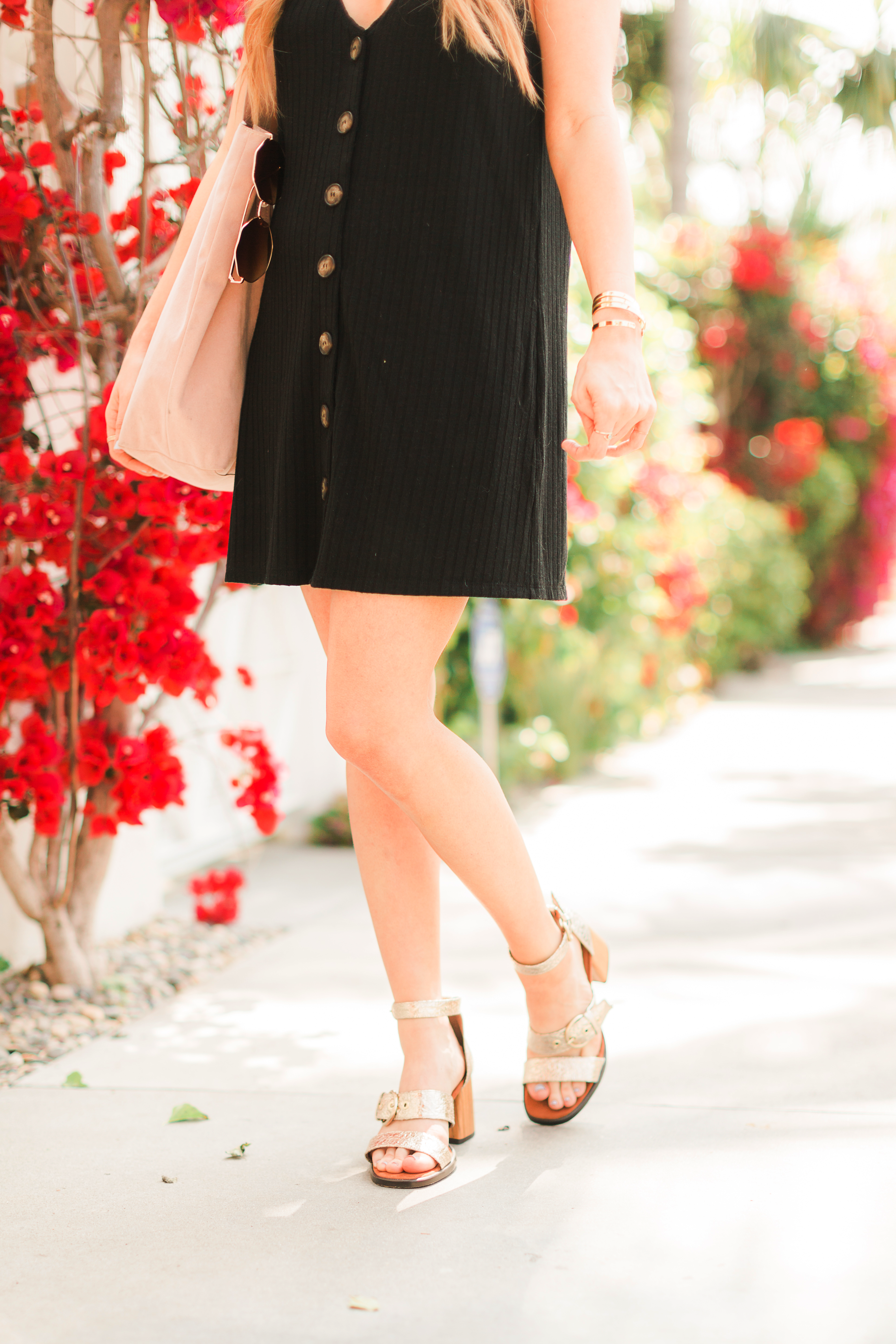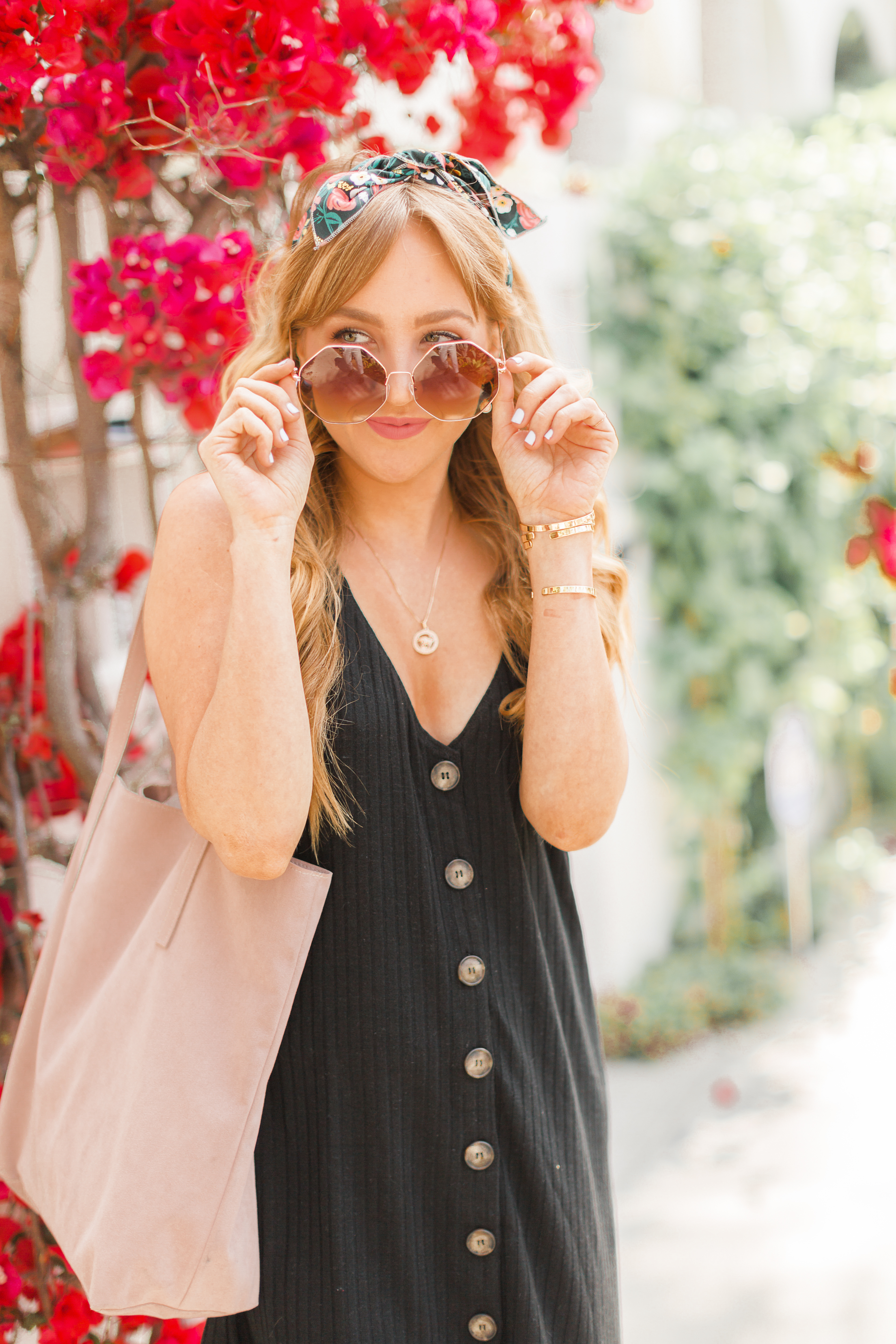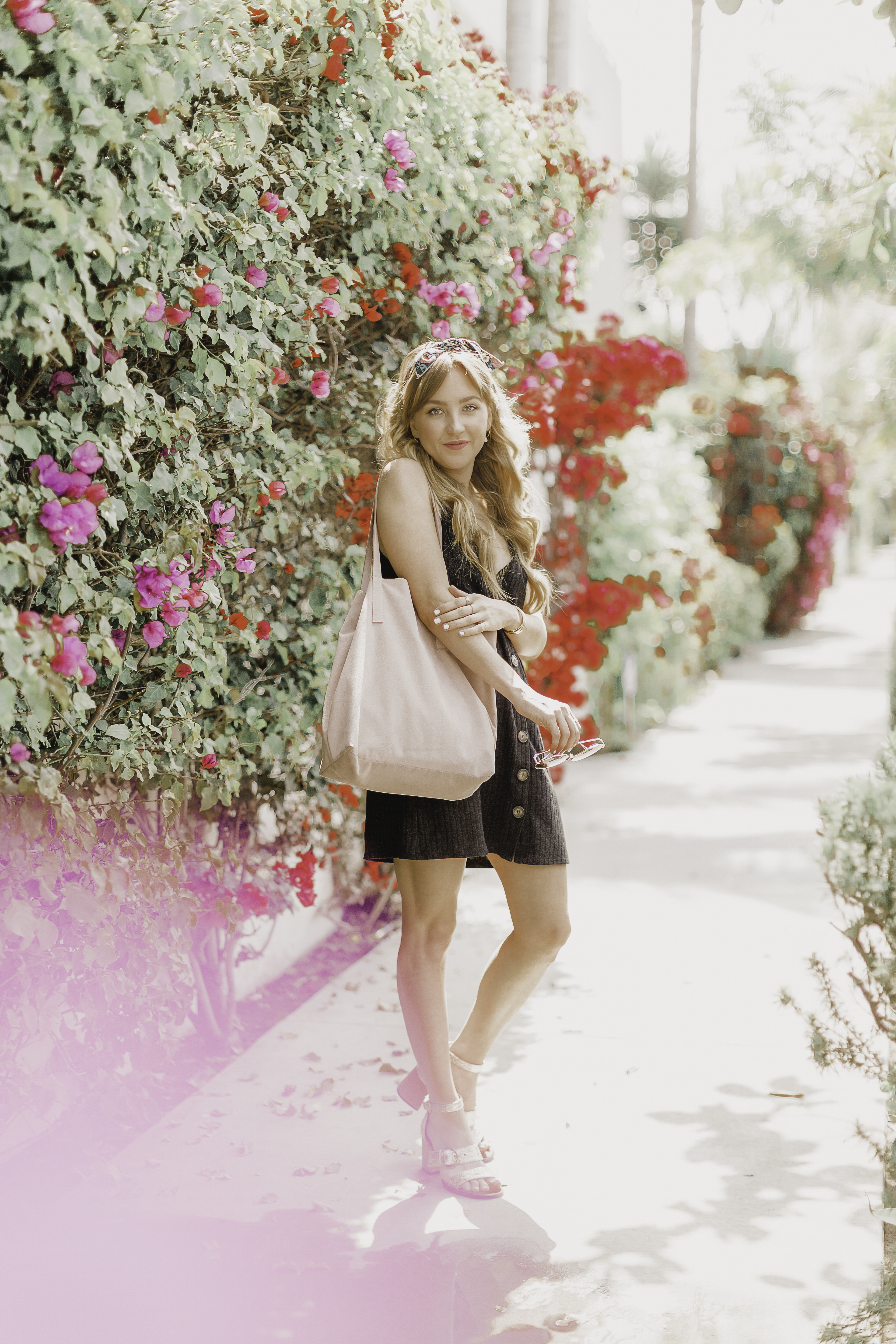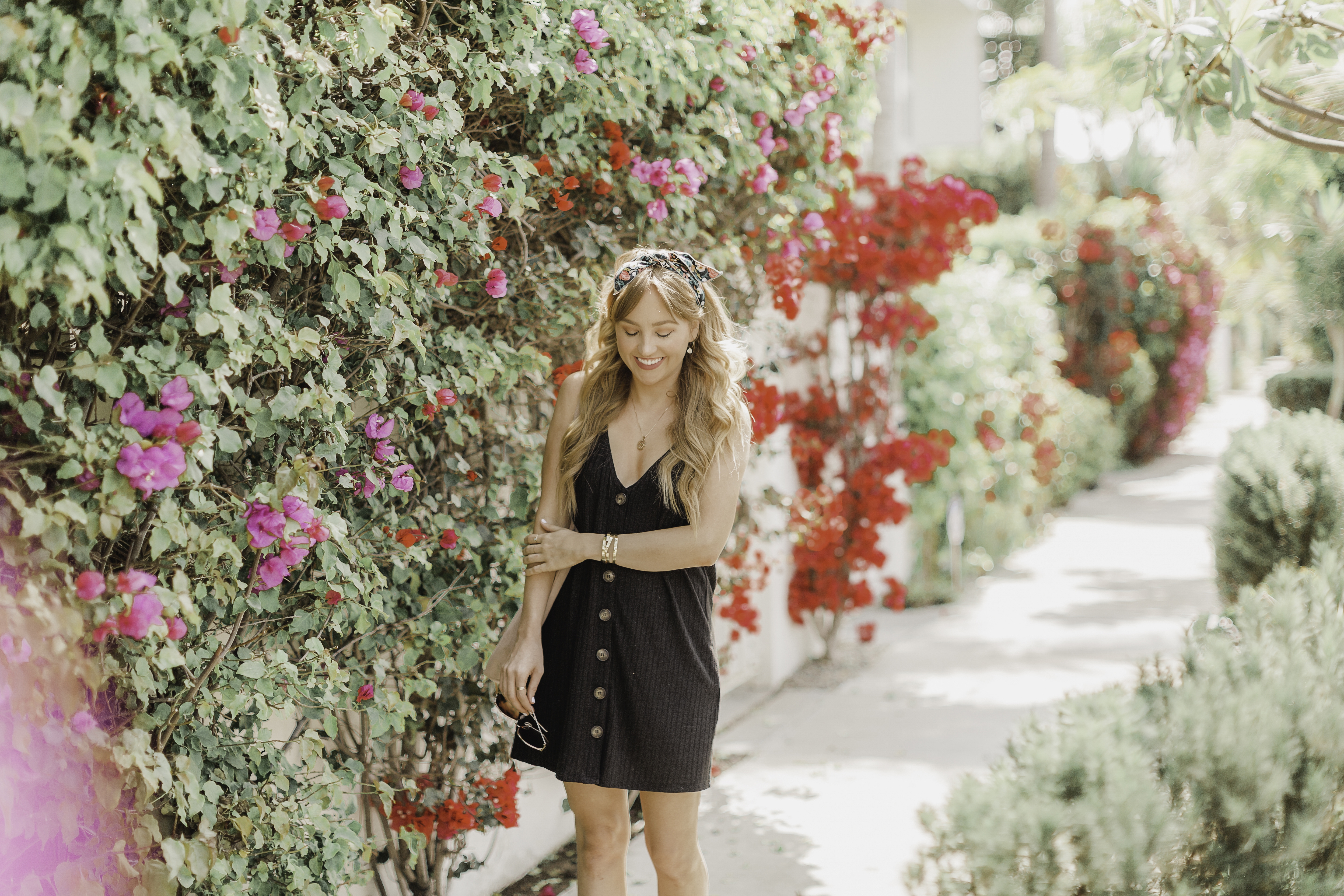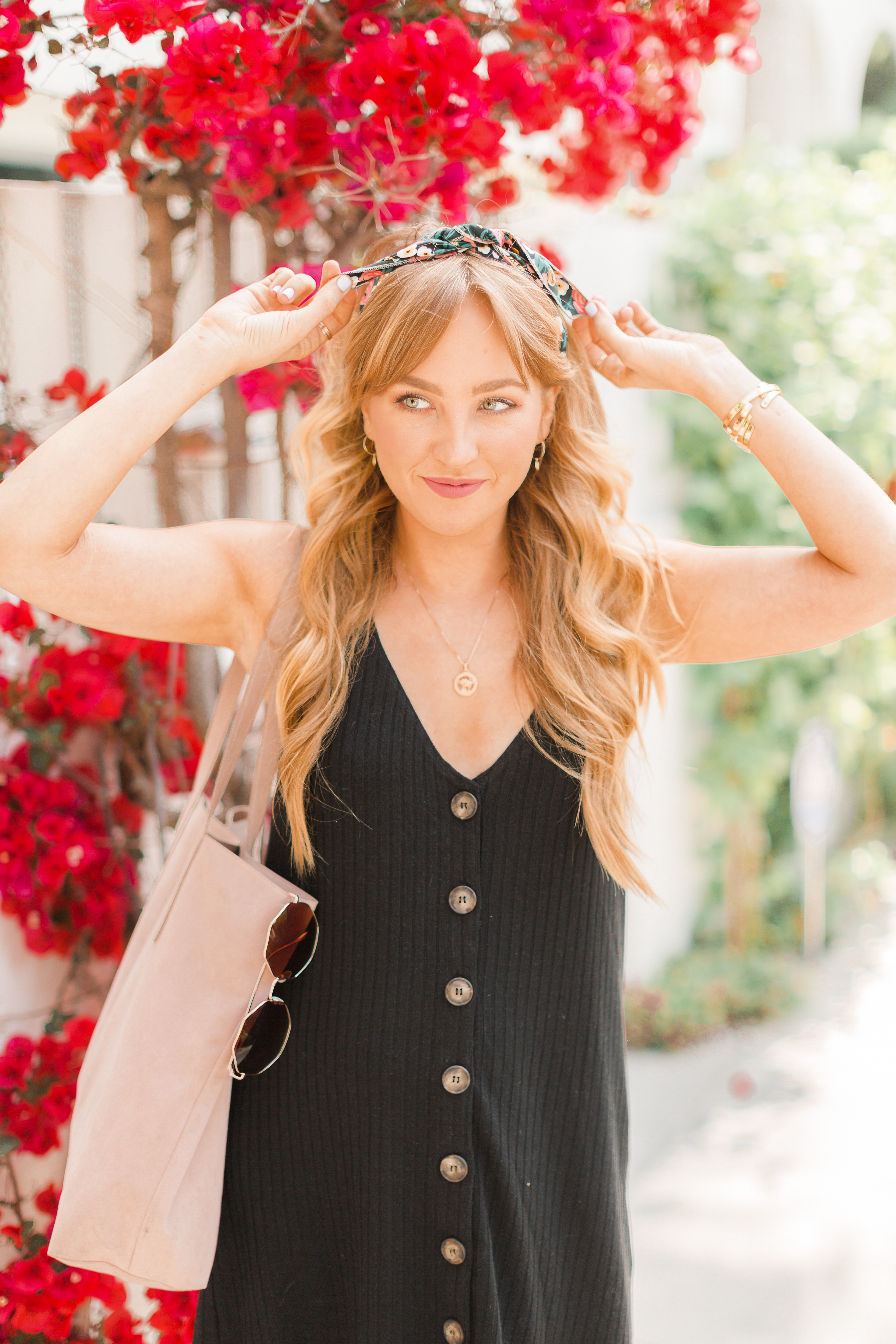 Dress: Reformation  |  Shoes: Mireia Playa  |  Sunglasses: ZeroUV  |  Bracelets: BaubleBar  |  Scarf: Filbert  |  Bag: Filbert
Working from home, it's easy to get caught up in wearing workout clothes all day or sometimes even pajamas (oops… not proud of that). I truly believe your productivity depends a lot on how you feel about yourself at the time. I do try to get dressed most days just to feel like I am starting my day and ready to get some work done. This dress has been one I grab on days like that, as well as weekend days when I'm off running errands and want to look presentable while still being comfy. This dress really is the jack of all trades.
(Did I mention it's as comfortable as pajamas too?! Winning.)
In addition to the dress, my shoes, bag, and scarf are all from 100% vegan companies and let me tell you, they are QUALITY. It's super easy to shop vegan fashion anywhere (faux leather and faux suede are SO common), but what's tricky is finding quality pieces. I love Mireia Playa and Filbert so much for that reason, they produce top-notch designer vegan products AND they are both female-owned companies. Girl power!