My boyfriend Jesse and I just celebrated our 10 years of dating anniversary with a trip to Santa Barbara. We visited Santa Barbara a few years back, (see that blog post here) and we fell in love with the artsy, laid-back vibe of the city. Jesse planned this trip himself and he did such a good job! We had the best weekend and can't wait to go back. If watching video is more your thing, we also vlogged the whole trip and you can see that HERE.
We stayed at the Kimpton Canary which is right in the heart of downtown. We stayed by the beach on our last visit so it was a nice change of pace to stay downtown. Everything was extremely walkable which meant we only had to get in our car a couple of times the whole weekend. The Kimpton Canary is dog-friendly, which was perfect as we brought our pups Archie & Zoey along with us.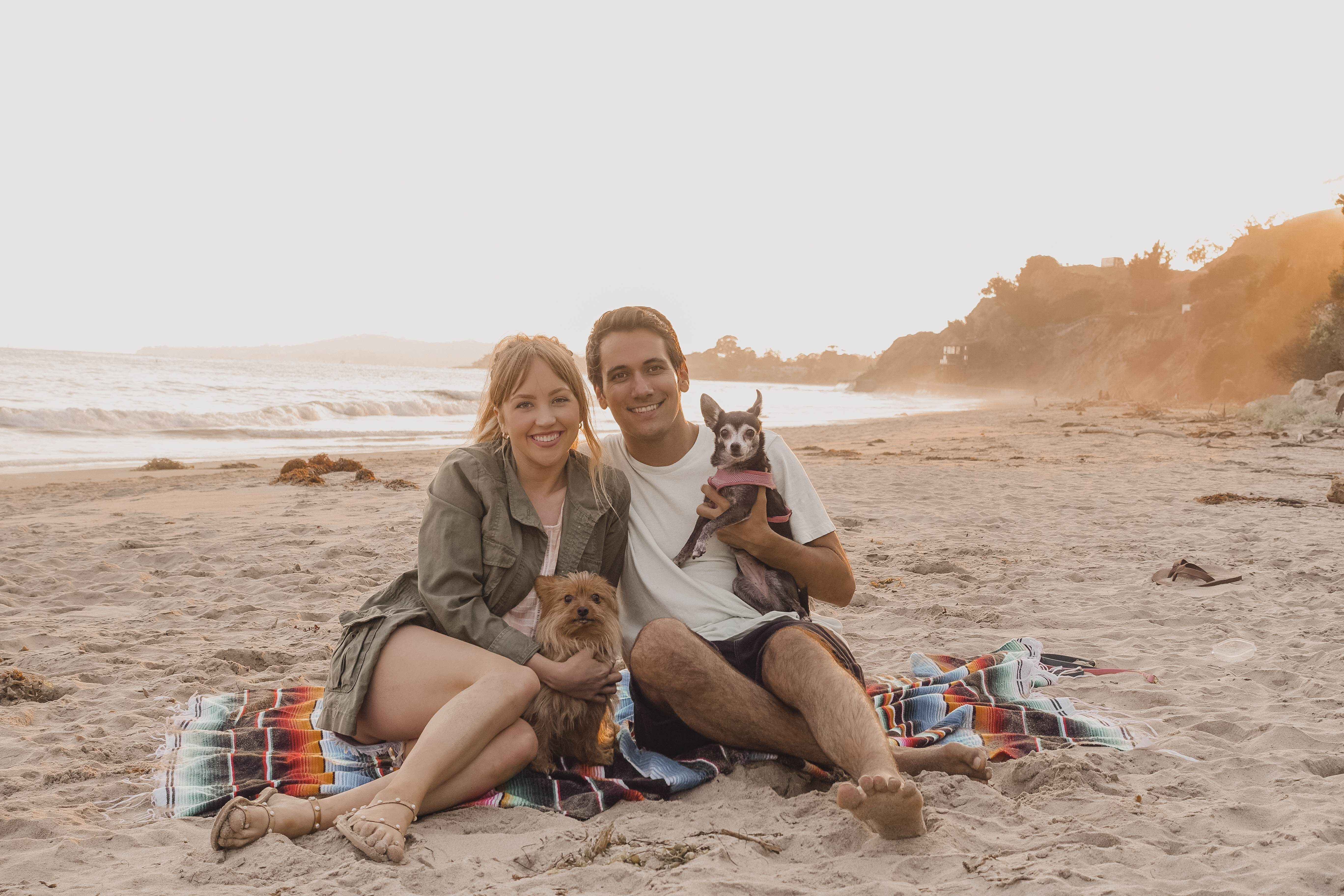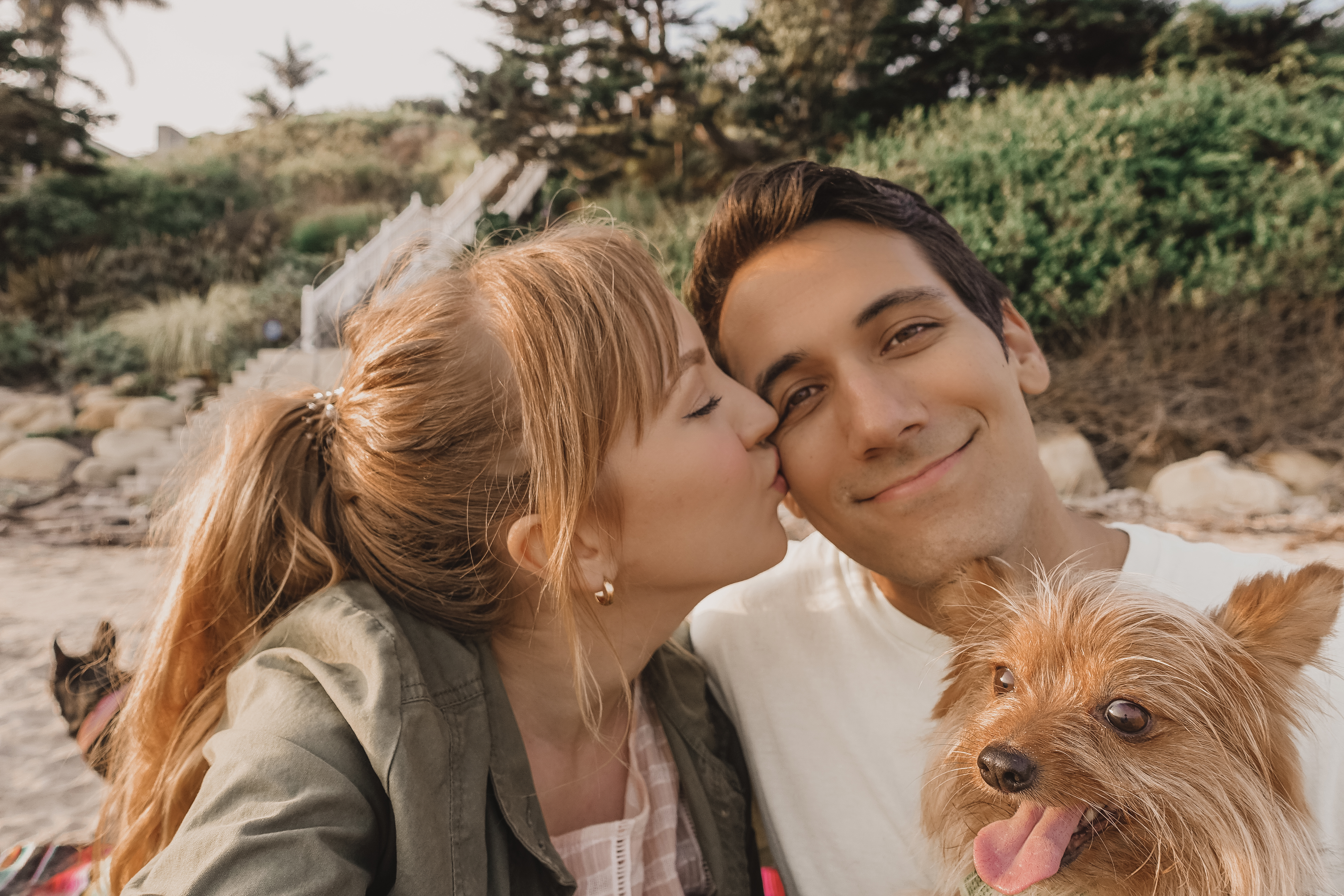 Our first stop after checking in was to take the pups to Summerland Beach. We did this the last time we were here and it was the perfect way to watch the sunset, allow the pups to get some energy out, and enjoy some quiet quality family time by the ocean. We actually tried to go to the Arroyo Burro dog beach first, but the parking lot was insanely crowded and it looked like there were a lot of big dogs. While I'm sure it is a prettier beach, we are happy with our choice to go to Summerland as it was really quiet and there weren't many other dogs or people around. It was almost like we had the whole beach to ourselves!
This was our first time dining at Oliver's, a 100% plant-based fine dining restaurant in Montecito. We loved everything about the experience. The ambience, drinks and food were perfection. We will definitely be back. We ordered the artichoke "crab cakes", millet polenta, lotus bowl, and truffle potatoes. Everything was so delicious.
For after-dinner drinks, we headed to The Good Lion, which is a craft cocktail lounge that is walking distance from our hotel. I'm not a "bar" or "club" person and much prefer a lounge where I can hear the person I'm talking to and enjoy a creative drink. This was the perfect place for that.
We actually went here the last time we were in SB as well — turns out it's the perfect coffee spot to walk to if you have a dog with you as there's a side patio that's off the busy street so your dog won't get anxious and can hang out with you while you have your morning coffee. We just got some oat milk lattes here, but it was honestly one of the best oat milk lattes I've ever had!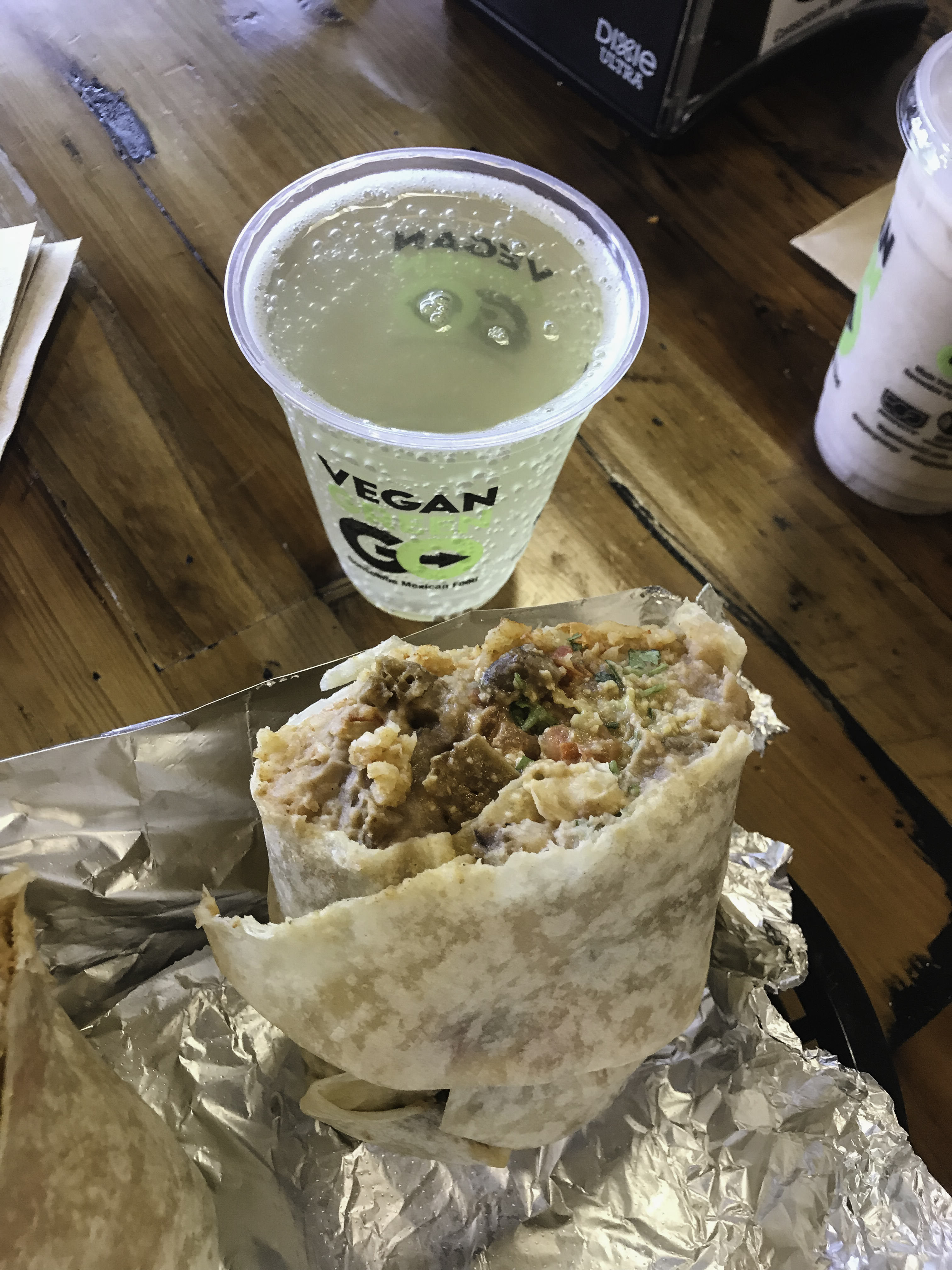 Jesse and I basically lived on burritos in college, so when we found out about Vegan GreenGO, we had to go. The taste and texture of the burritos we got here reminded us SO much of the burritos we used to indulge in. If you're missing authentic Mexican food, or want a healthier alternative, this place is a MUST! Be sure to get either the horchata or cucumber lime kombucha to drink – we had both and they are delicious.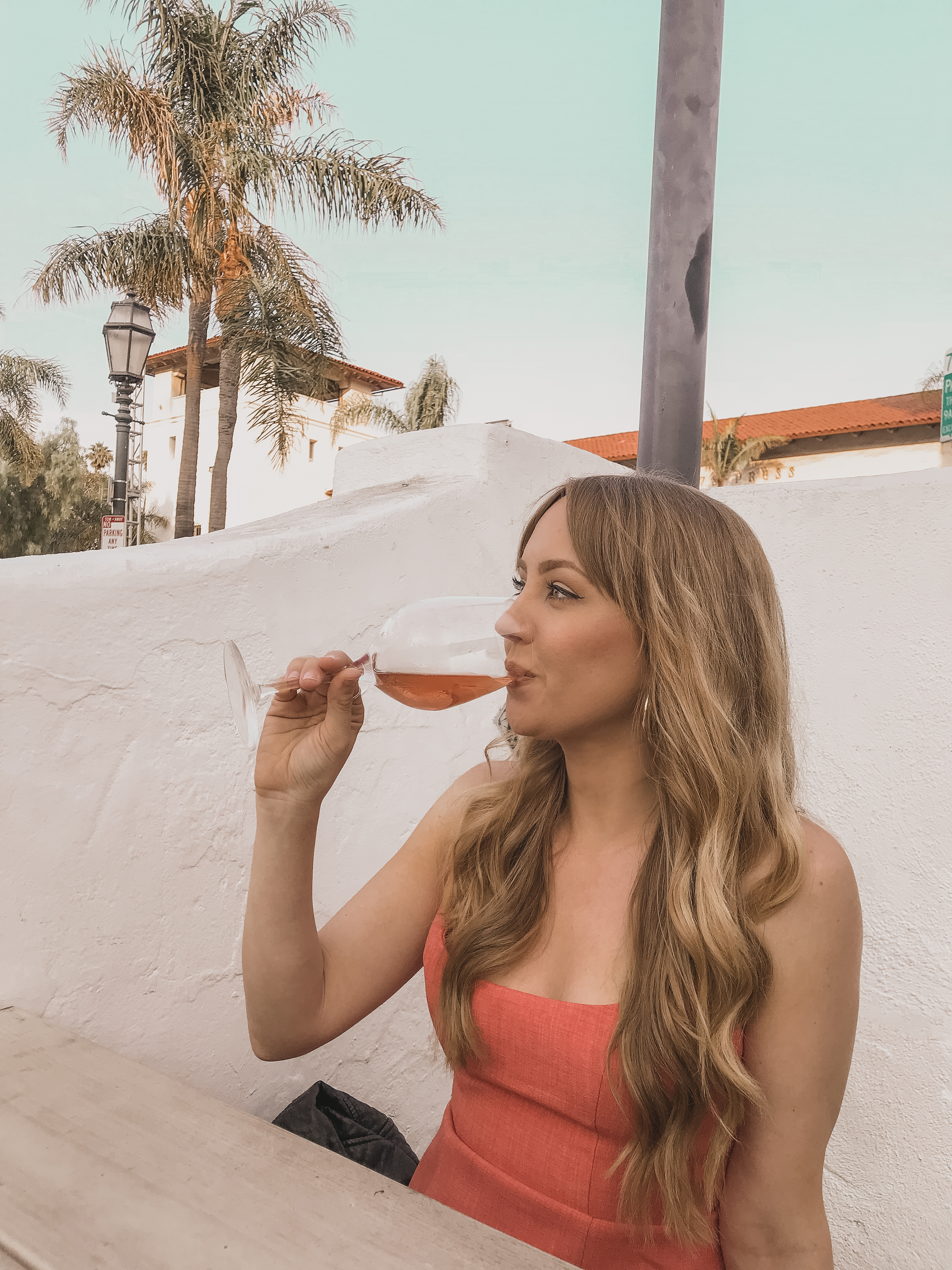 We wanted to walk somewhere close to the hotel before dinner to hang out and have some wine and beer, so we found Wine Therapy. This is such a cute and cozy spot in downtown. There is a back patio, which is where we hung out. The place is filled with board games and card games and it was such a relaxing and fun way to unwind.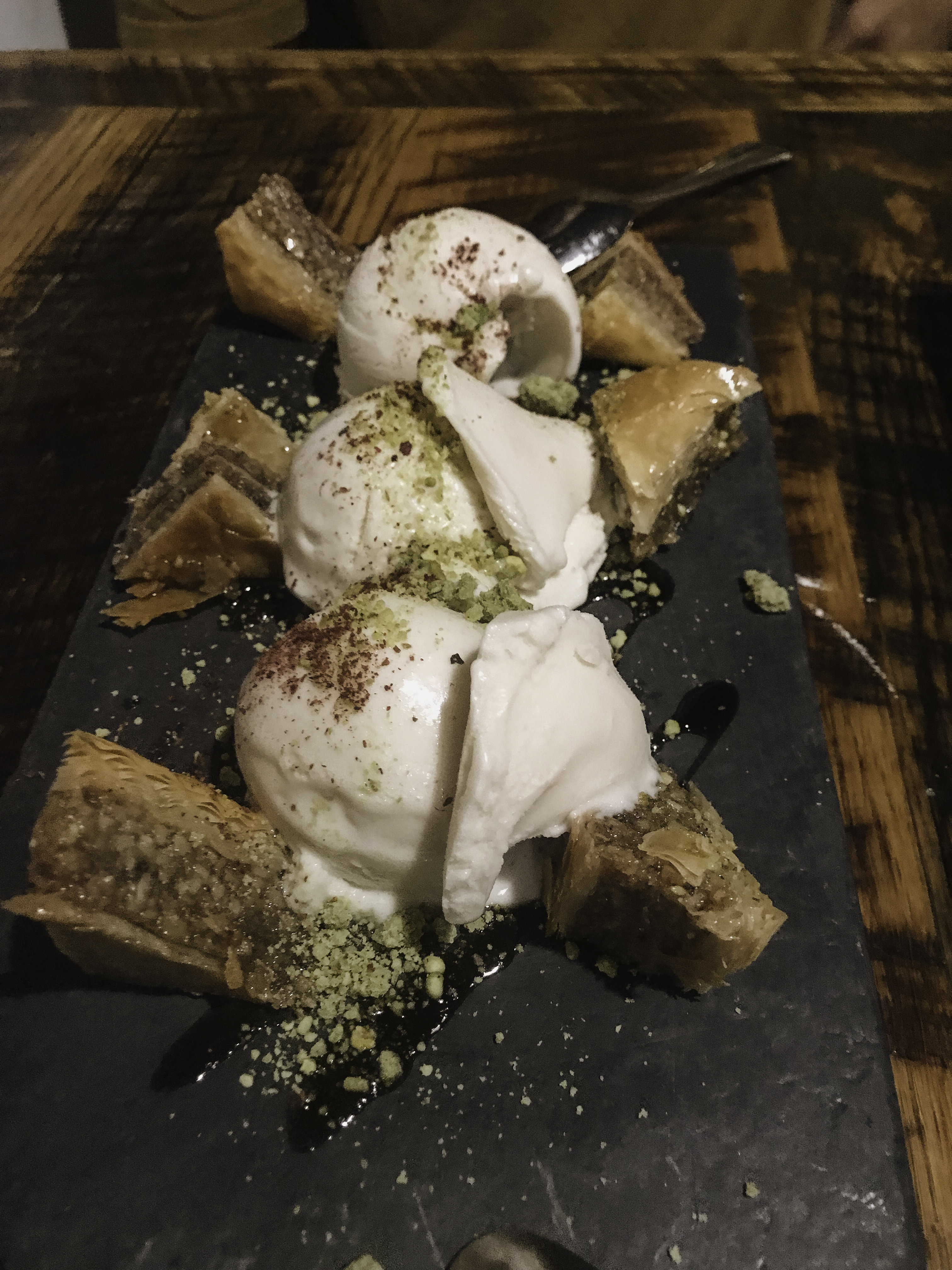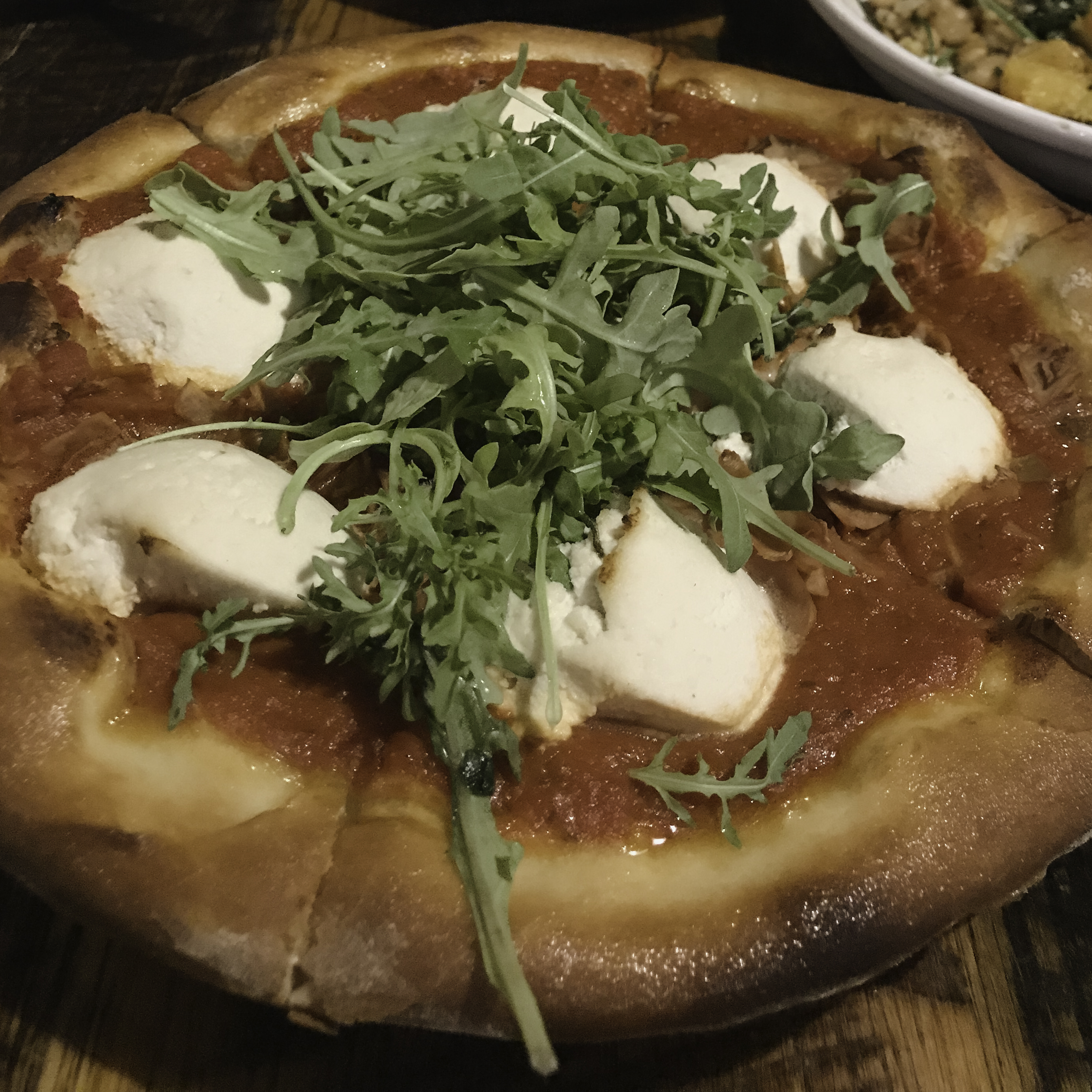 We officially can't go to Santa Barbara without stopping at our favorite restaurant Mesa Verde. Everything there is so delicious, and while it's a little further from everything, it's worth the trek to visit. I definitely want to go back for brunch or lunch next time to experience it during the daytime. This trip we ordered the polenta fries, fried brussel sprouts, macadamia ricotta pizza, and the baklava for dessert.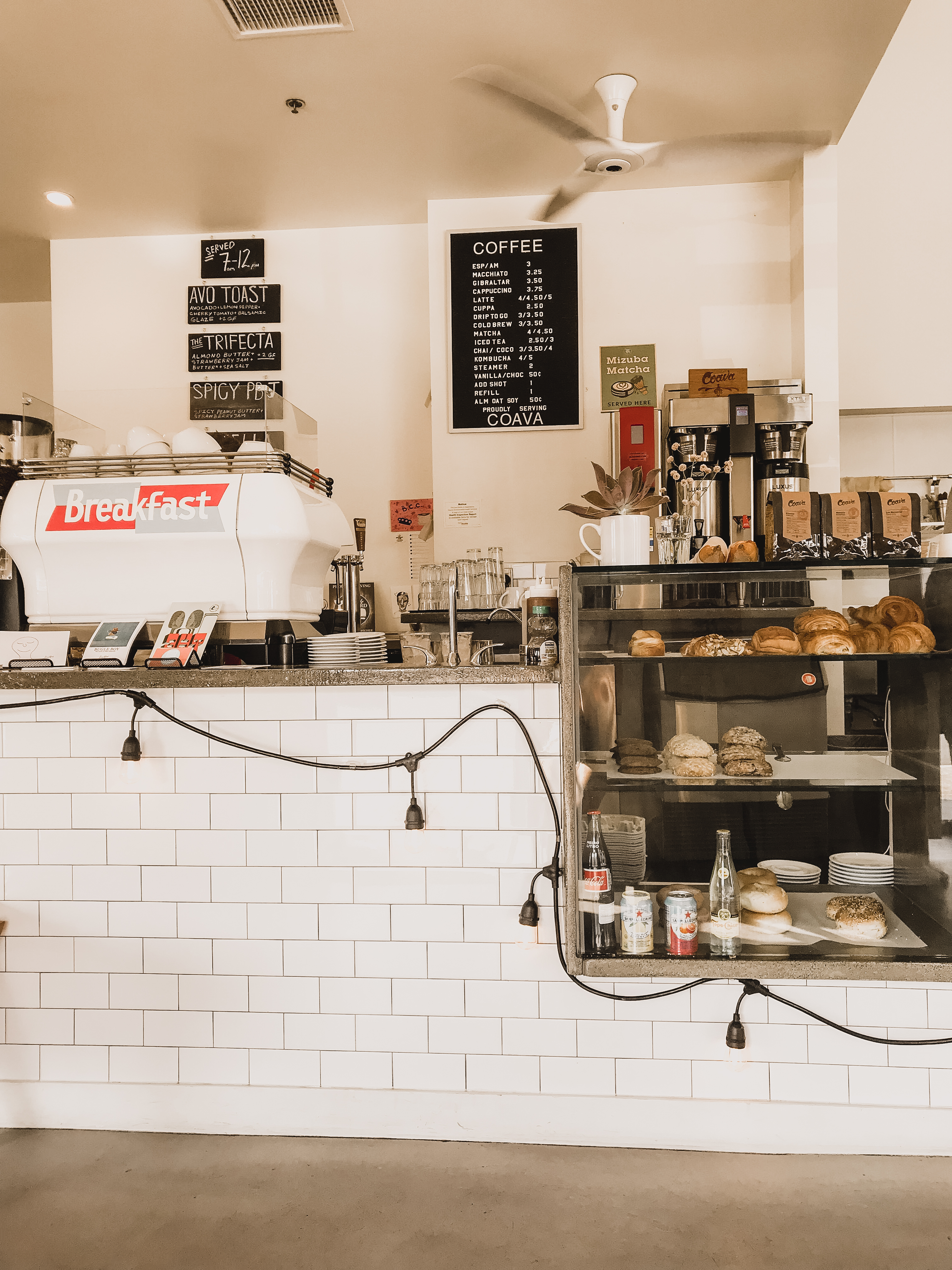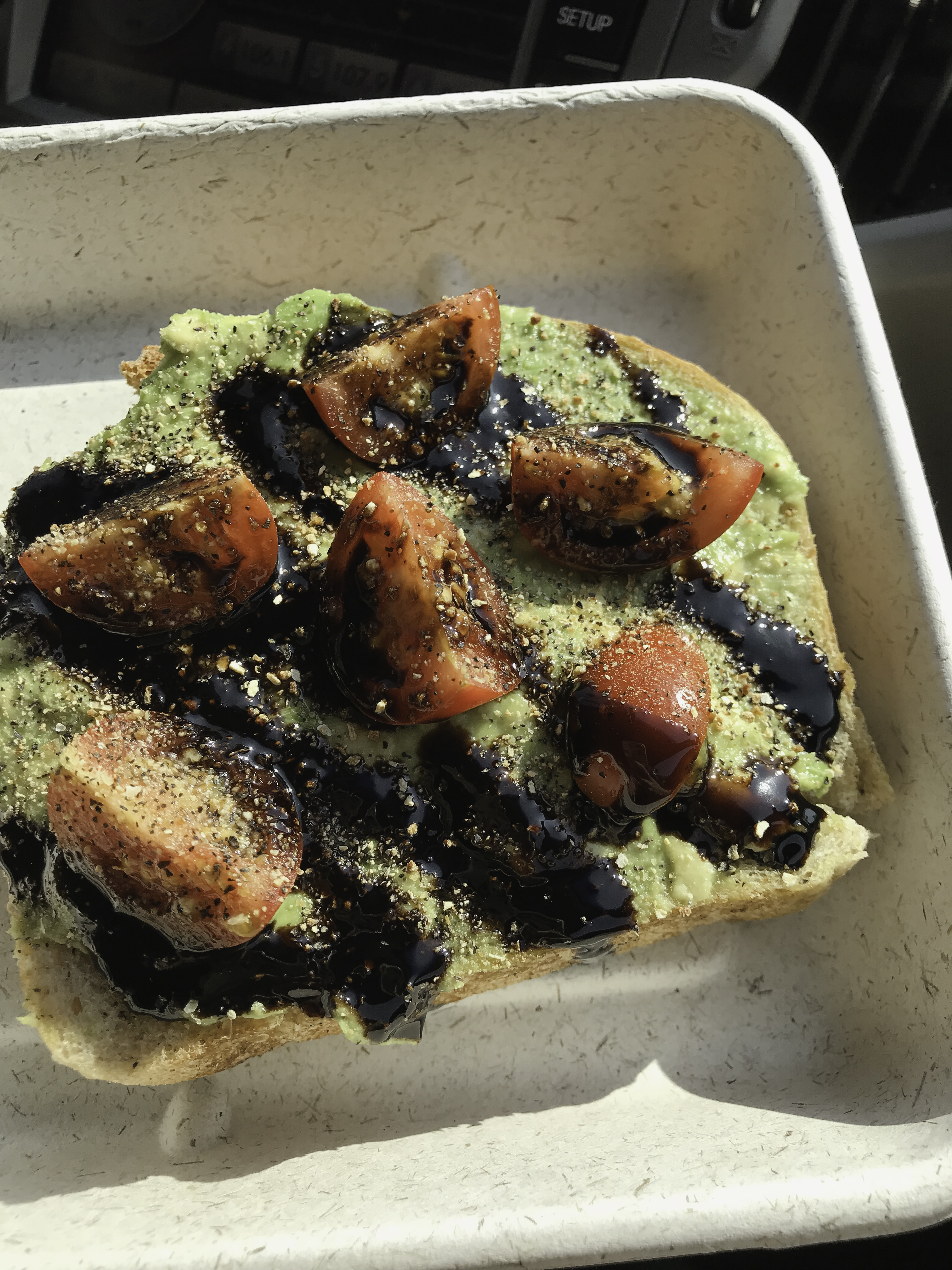 We stopped here for some avocado toast and oat milk lattes on the way home, and it is the coolest little spot! I wish I took a better picture, but it's essentially got a garage door that opens up so that you get this indoor-outdoor feel if you're dining in. There's art from local artists all over the walls as well. On the food and drink side of things, the avocado toast was on the thickest slice of sourdough and the lattes were delicious. We forgot our reusable cups, but I loved that they had a strawless option (a straw made from hay!)