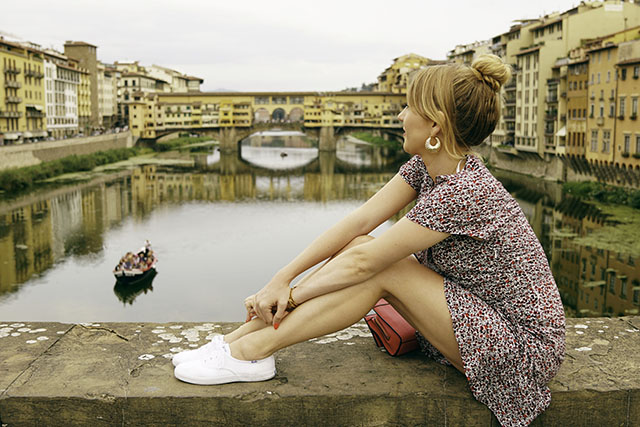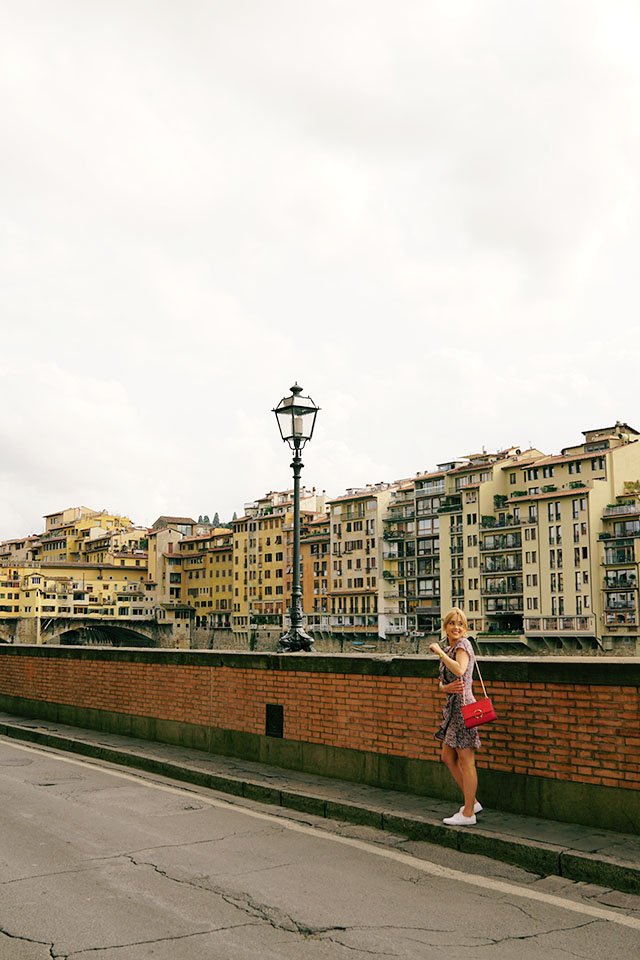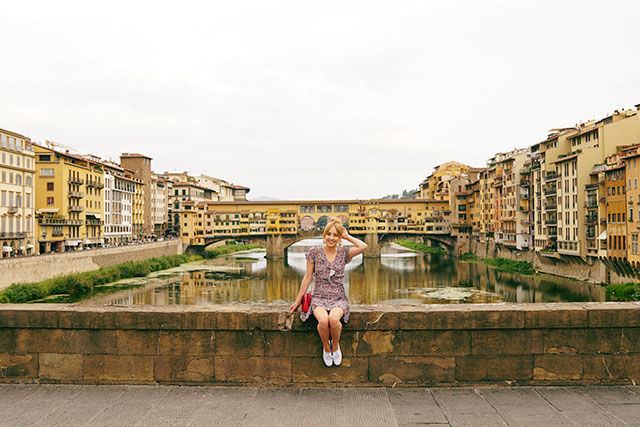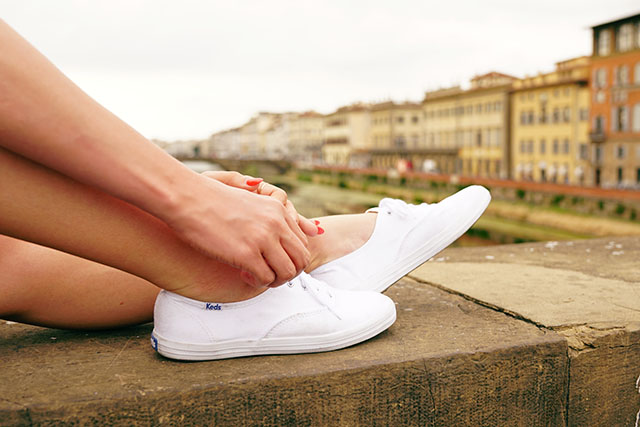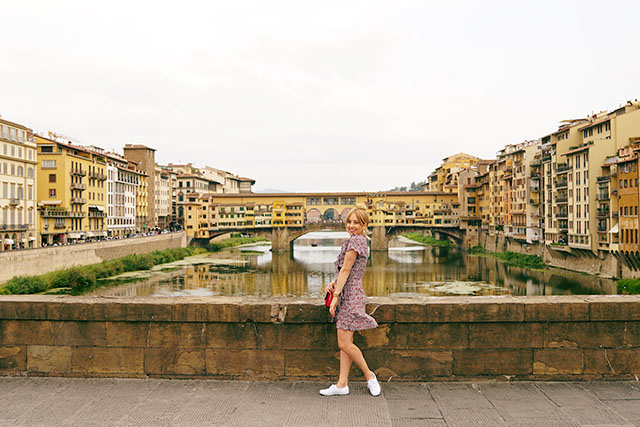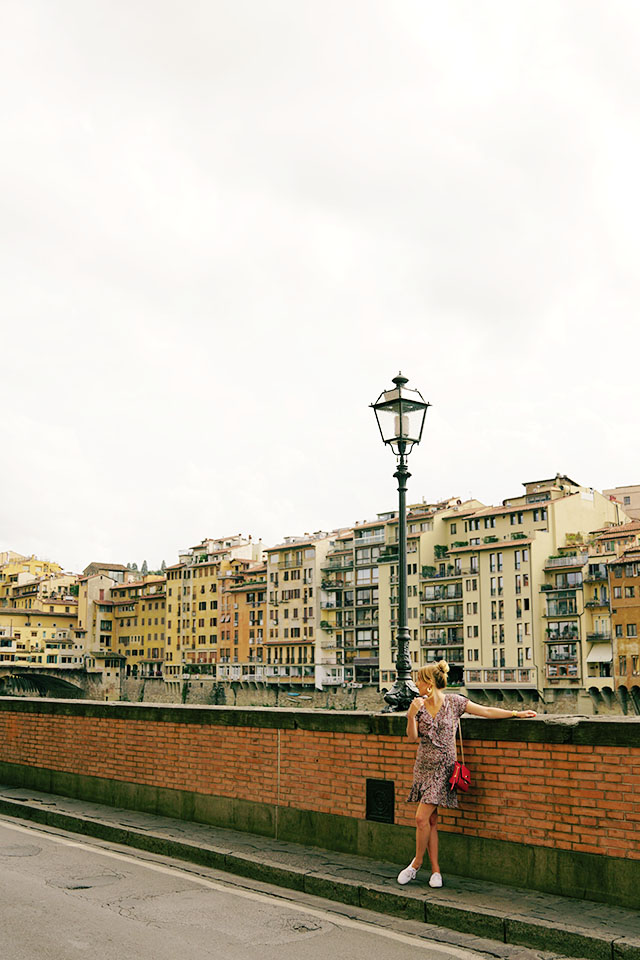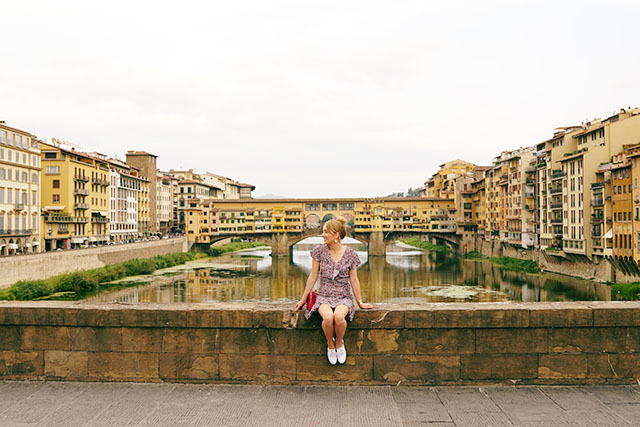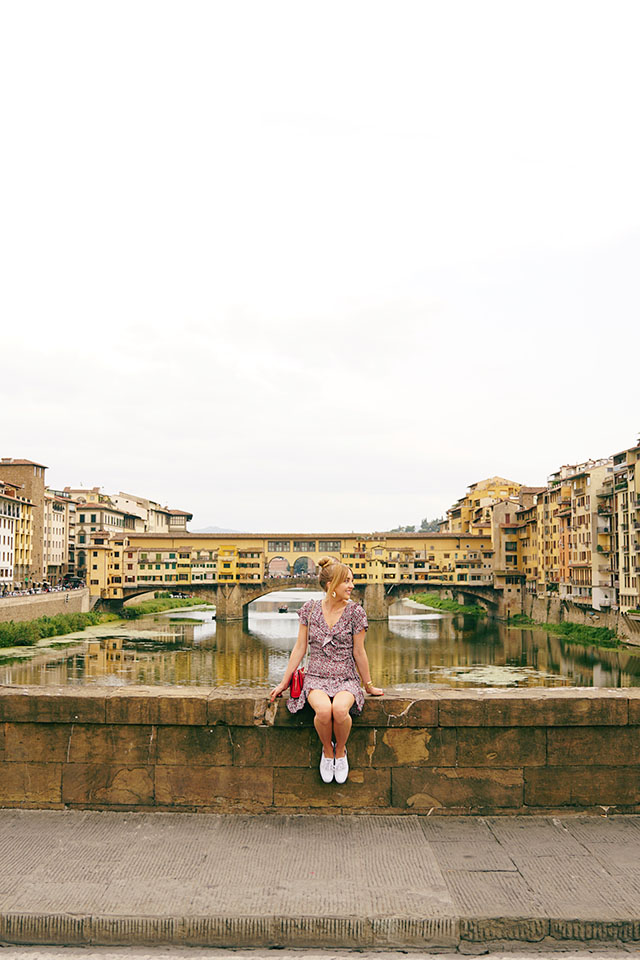 Dress: MANGO  |  Shoes: Ked's c/o  |  Bag: MANGO  |  Earrings: (Boutique in Positano – similar)  |  Bracelets: BaubleBar c/o
Our recent trip to Italy was one for the books! We had the most amazing, immersed experience that we will cherish for a lifetime. Stay tuned for more posts on our trip, but for now, enjoy photos of probably one of my favorite places on this trip – Florence! I had no idea how much I would love this city before we came here, but I left feeling like I would love to live there someday. (There's not many places I can say that about!)
The weather on our trip turned out to be pretty perfect. Positano was sunny and beautiful, and then most of our driving days (we road-tripped through Italy) were rainy, and then a few scattered showers in Florence. I was so happy I packed my Ked's for these days because the ground was still wet and slightly slippery, and I needed something comfortable that would keep my feet dry. I used to wear this exact style of Ked's growing up and I love that it's still in style today — so nostalgic. This is one of those classic shoes that every closet should have – and they're super affordable as well. Honestly I loved wearing them so much, I think I might pick up a couple more pairs in different colors for this upcoming fall season (maybe in black?)
Florence is one of the prettiest cities I've ever been to — picture NYC with even more history and charm — and it's clean! We spent most of our days wandering around the city, stopping to see a museum, or stop for gelato or a meal, yet we never tired of it.
The rain there reminded me a lot of the rain we get in California sometimes… it was still pretty warm outside but just rainy. You wouldn't want to wear a warm outfit like rainboots or a sweater because it would be too hot, but something like this dress, with a light jacket and comfy shoes like my Ked's is the perfect outfit for some September rain in Florence.
I can't wait to share more details of our trip — so stay tuned, and thanks so much for stopping by!
This post was in partnership with Ked's — all opinions are 100% my own.
Shop The Post: